The Big Picture
Zombie Town is the latest adaptation from R.L. Stine, known for Goosebumps, and it brings his signature blend of horror and comedy to the big screen.
The movie features a star-studded cast, including Dan Aykroyd, Chevy Chase, and Henry Czerny, and follows a town transformed into the living dead after a movie premiere.
Director Peter Lepeiotis creates a post-apocalyptic atmosphere that successfully blends scares and laughs, leaving audiences with a smile on their face. Aykroyd praises the professionalism of the cast and crew.
Zombie Town, the latest adaptation from R.L. Stine, the beloved YA horror author, hit cinemas last week and the movie is a raucous good time. The movie, which stars Dan Aykroyd, Chevy Chase and Henry Czerny, is based on the 2012 novel of the same name, which follows Mike and his friend Amy who have a night in hell after a movie that premiered at their local theater, appropriately titled Zombie Town, turned the town's citizens to the living dead.
Collider is delighted to partner with Viva Pictures to bring you an exclusive clip from the movie, which is playing at your local multiplex. In the clip, Aykroyd's character, film director Len Carver, encounters Czerny's Richard Landro and Marlon Kazadi's Mike Broadstreet, asking if the projector is ready as it seems the director is preparing to make his greatest motion picture of all, with a (not) living, (not) breathing cast of zombie extras surrounding the entire length and breadth of the town.
Although Goosebumps will always remain R.L. Stine's signature work, it's truly exhilarating when the author ventures beyond that realm into something even darker. This approach worked remarkably well for Stine in the Netflix Fear Street trilogy, which pushed the boundaries with its hard-R rating. Zombie Town is another great example of the kind of fun Stine's work can bring to the big screen, particularly when it extends into the realm of comedy which Zombie Town manages to do successfully throughout its running time. Director Peter Lepeiotis uses atmosphere well, and it's suitably post-apocalyptic, but audiences are sure to leave with a smile on their face.
"Everyone Will Need to See 'Zombie Town' To Find Out How Fun It Is"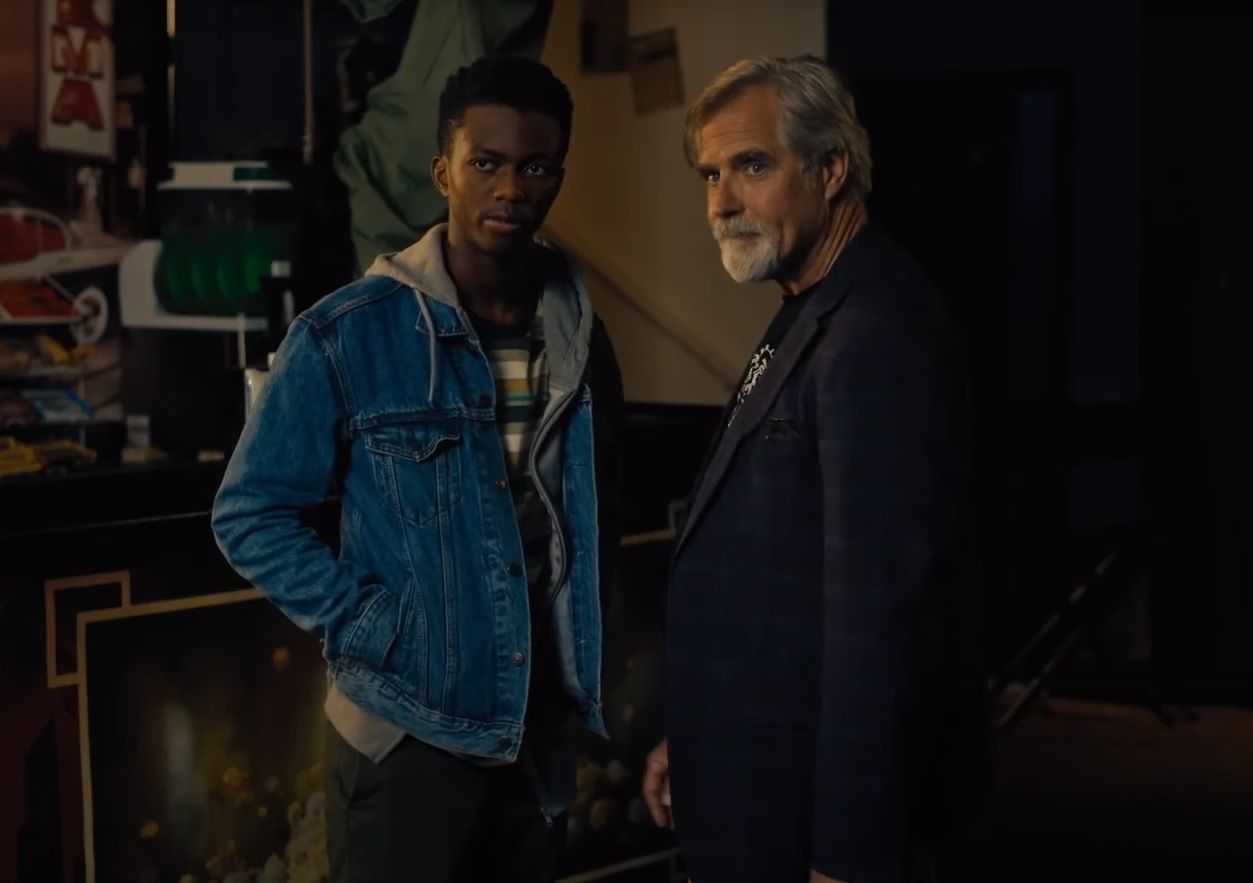 Aykroyd released a statement in support of the film, while fully abiding with the regulations and guidelines of the ongoing SAG-AFTRA strike, praising the professionalism and the dedication of the cast and crew.
"Union guidelines and solidarity with my fellow artists constrain me from publicizing story elements of films in which I am involved. But I can speak for the professionalism, skill, talents, commitment and dedication of our Sudbury, Ontario crew who did everything they could to serve the director in making a worthy addition to the R. L. Stine series of funny, scary stories and working with Henry Czerny and the whole cast was a treat. Can't say anymore. I guess everyone will just have to go and see Zombie Town to find out".
You can catch the exclusive clip from Zombie Town, which is now playing in theatres as we head towards Halloween season, down below.