The holiday season this year will finally bring Timothée Chalamet's version of Wonka, and while many iconic actors have presented their own versions of the character over the years, the upcoming feature has a magical touch that instantly transports you to another time and place. Paddington writer-director Paul King has brought us a version that's younger and more mystical than the iterations we've loved before, and to keep fans hyped a new trailer has been revealed.
The new clip chronicles the journey of the titular character from being a young doe-eyed Willy to becoming Wonka, the chocolatier we know. The trailer gives us a glimpse into Willy and the Oompa Loompa's first meeting, we also see Willy's industriousness as well as a taste of his magical abilities. As he becomes the "best chocolatier" in the world we see some town folks being jealous of him and trying to stop him from selling chocolates. The trailer also gives us a good look at Olivia Colman and Rowan Atkinson's characters as well.
What to Expect From 'Wonka'
The movie is being billed as "an intoxicating mix of magic and music, mayhem and emotion," which is pretty clear from the trailers and images as well. While we have seen some iconic iterations of Roald Dahl's extraordinary character, Wonka seems to be a wondrous story chronicling the inventive, magical side of the chocolate-maker from his young days to the times when he emerges as the twisted Willy Wonka we know. By the looks of the feature, King and Chalamet have completely made this joyous world their own with fabulous heart and humor while the feature has a number of songs, it doesn't look like an end-to-end musical.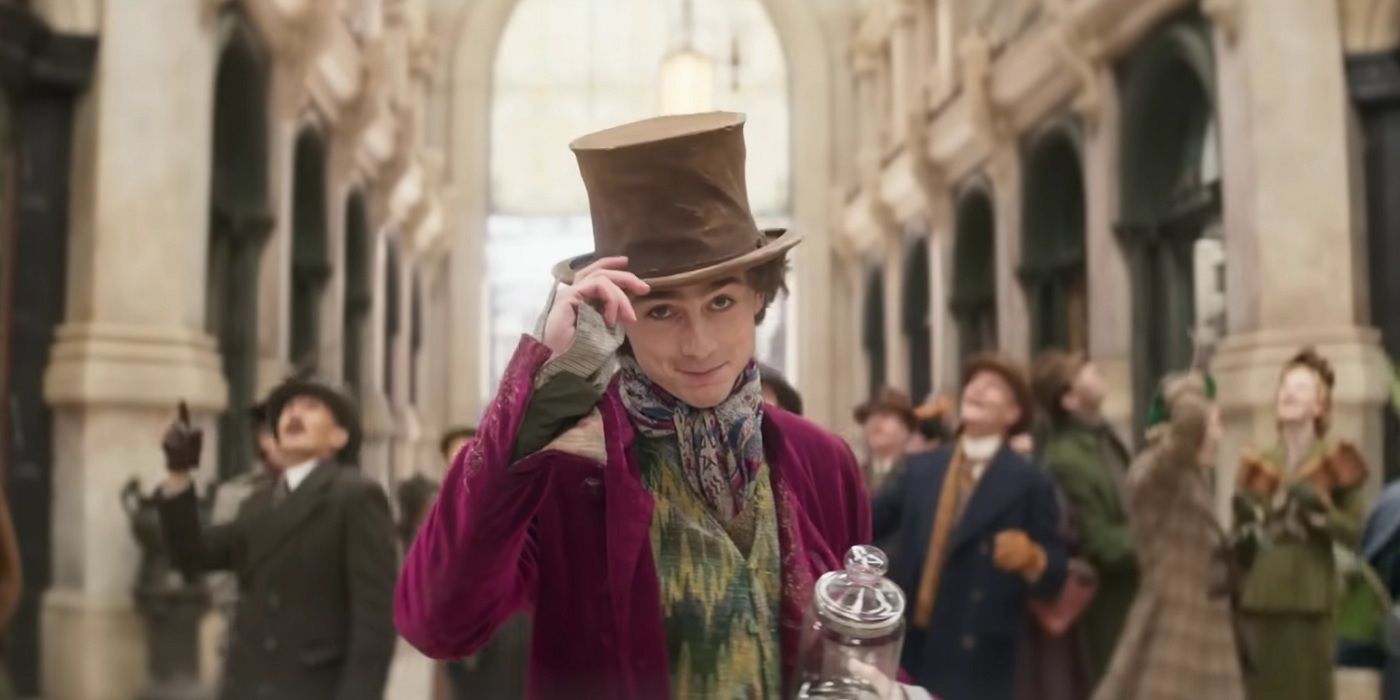 Starring alongside Chalamet are Calah Lane as Noodle, Paterson Joseph as Arthur Slugworth, Matt Lucas as Prodnose, Mathew Baynton as Ficklegruber, Sally Hawkins as Willy Wonka's mother, Rowan Atkinson as a priest, and Hugh Grant as an Oompa-Loompa. Further rounding off the cast are Keegan-Michael Key, Jim Carter, Tom Davis, Natasha Rothwell, Rich Fulcher, Rakhee Thakrar, Kobna Holdbrook-Smith, Simon Farnaby, Colin O'Brien, Ellie White and more. The movie is produced by David Heyman, Alexandra Derbyshire, and Luke Kelly.
The movie is scheduled to premiere in theaters on December 15. You can check out the new trailer below: