The countdown to Timothée Chalamet's outing as Wonka has begun, and the reboot has all eyes on it as Paul King brings us a fresh, fun, musical iteration of the iconic character. The makers of the feature are enticing the audience with new looks at the movie, and after releasing a fun trailer that showcases Willy's transformation into Wonka, a slew of new character posters have been revealed to give fans an intimate look at the character's inhabiting his world.
The new posters feature Chalamet as Wonka, Hugh Grant as tiny Oompa Loompa, Calah Lane as Wonka's partner in crime Noodle, and Natasha Rothwell as Piper Benz. More posters give us a good look at Rakhee Thakar as Lottie Bell, Jim Carter as Abacus Crunch, Keegan-Michel Key as the quirky Chief of police, and Rowan Atkinson as Father Julius, with Olivia Colman as a very mischievous Mrs. Scrubitt.
What to Expect From 'Wonka'
Wonka is being billed as "an intoxicating mix of magic and music, mayhem and emotion." As seen in the trailers, the feature will chronicle a young Willy Wonka's rise to fame and transition into the notorious chocolatier we know him to be. The feature has a number of songs and dance numbers but it's not a through and through musical, but rather a movie with musical elements. While we have seen many iconic iterations of the world-famous chocolatier and each generation has its own version of Roald Dahl's world with the prequel King and Chalamet has brought us a wondrous, magical, and fresh take on the familiar world and its inhibiting character. It'll be very interesting to see how the movie caters to audiences across the board.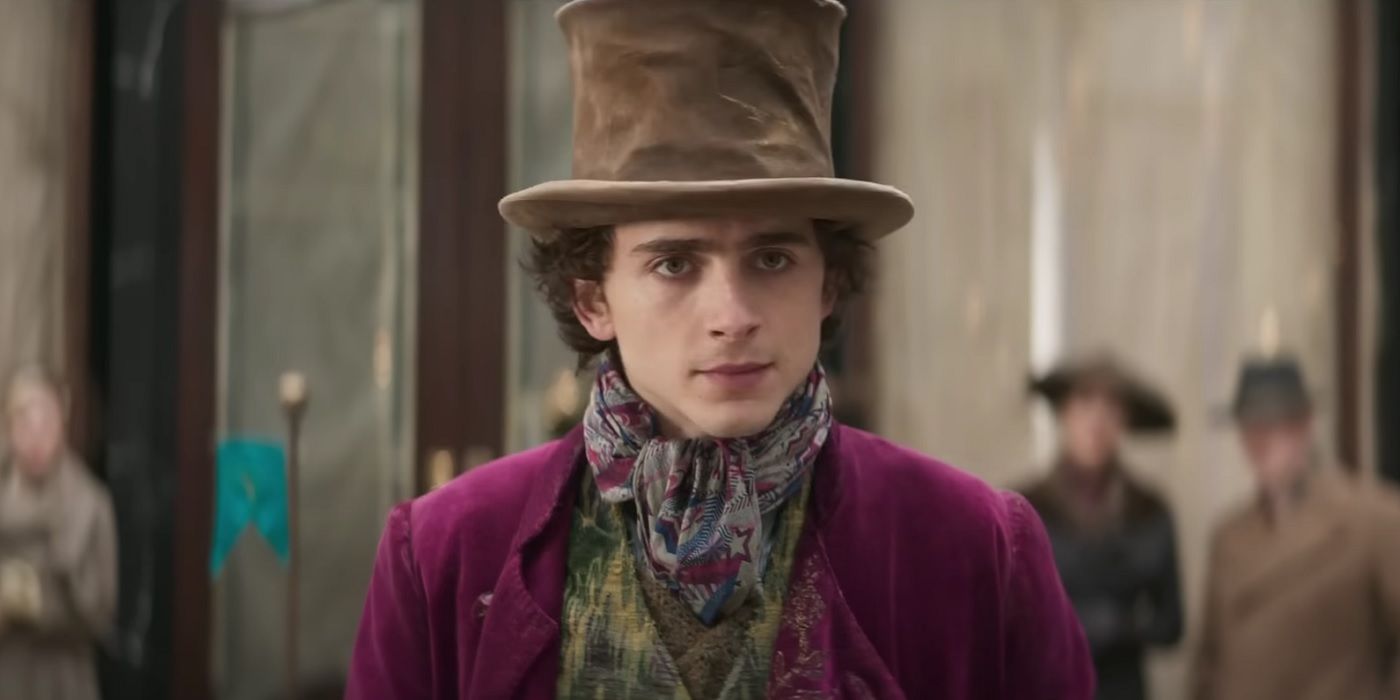 The movie also features Paterson Joseph as Arthur Slugworth, Matt Lucas as Prodnose, Mathew Baynton as Ficklegruber, and Sally Hawkins as Willy Wonka's mother. Further rounding off the cast are Jim Carter, Tom Davis, Rich Fulcher, Kobna Holdbrook-Smith, Simon Farnaby, Colin O'Brien, Ellie White, and many more. King directs from a script he co-wrote with Simon Farnaby while the movie is produced by David Heyman, Alexandra Derbyshire, and Luke Kelly.
Wonka is scheduled to premiere in theaters on December 15. You can check out the new images below: