The Big Picture
Director Paul King expresses his interest in making more films in the Wonka world and exploring the character further.
The Wonka film will offer a new perspective on the character's origins, providing a refreshing take on the classic story.
While facing competition and challenges, the film has potential to be a delightful holiday treat for audiences, with a talented cast and an abundance of musical numbers.
Audiences will soon get to embark on a musical journey beyond their imaginations when Wonka hits the big screen this winter. While the upcoming film will serve as an origin story of the classic titular character, director Paul King has revealed in an exclusive interview with Total Film that he would like to follow up the movie with additional installments.
"I would definitely like to do more. And I'd like to spend more time in this world," King said to Total Film. "Dahl was definitely interested in taking Willy Wonka on. There's drafts that didn't really go anywhere, and there's a short story. He didn't really write sequels, but this was the one book where he clearly felt there was more in the tank there," he added. "There's an awful lot more Wonka story that we have that we would like to tell. It's not like Dune: Part One where you go, 'This is what's happening in Part Two.' Hopefully it works exquisitely as a stand-alone movie. But I would definitely like to do more. And I'd like to spend more time in this world, and meet some more Oompa Loompas."
Of course, a sequel is only possible should the film prove to be a financial success. Given the incredibly crowded holiday slate, Wonka is certainly facing an uphill battle, especially with the current strike from SAG-AFTRA preventing actors from promoting their upcoming projects until studios begin paying fair wages. However, with a lighthearted, family-friendly tone alongside a talented cast and an onslaught of musical numbers, the film could serve as the perfect holiday treat for audiences this December, but only time will tell.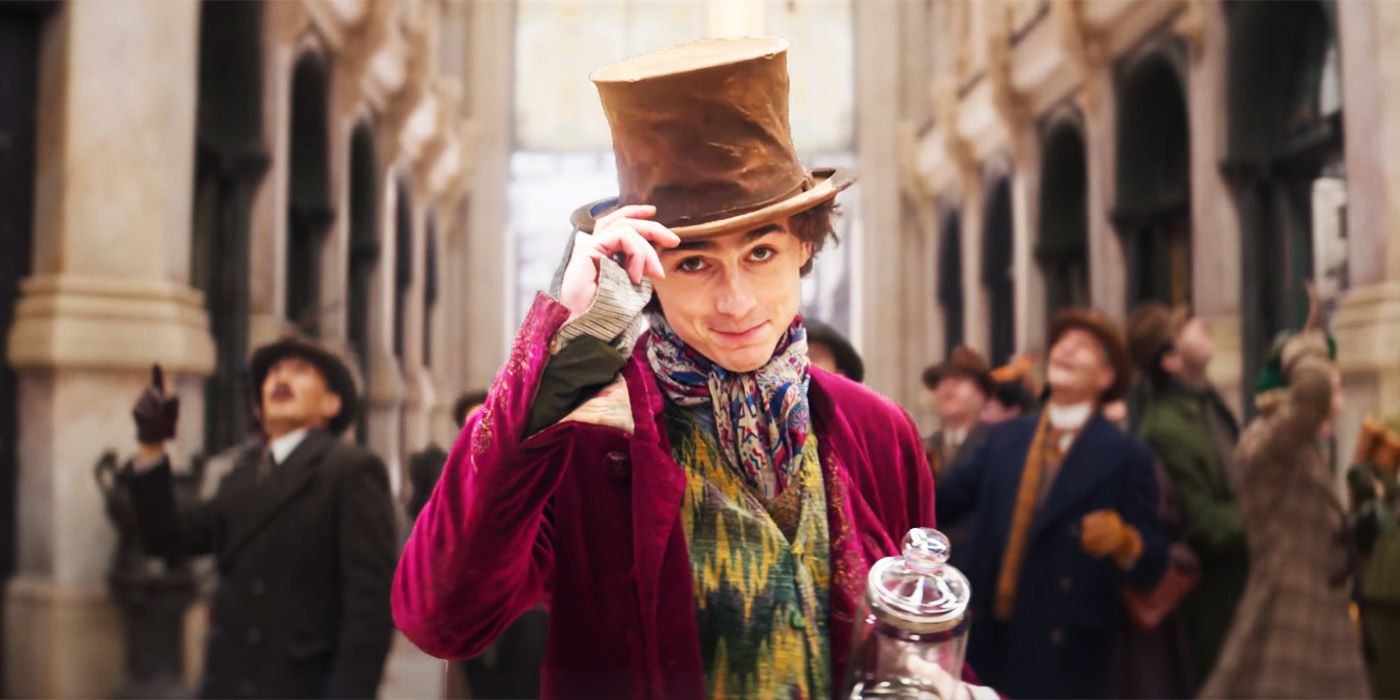 'Wonka' Will Give Audiences a New Side to the Character
Based on the classic character from Roald Dahl, Wonka centers on the origins of the eccentric chocolatier, who starts as a young adult and eventually rises to become the world-renowned genius that audiences are familiar with. Showcasing a new side to the character not shown in previous iterations of the story, Wonka could serve as a refreshing take on the classic story. Timothée Chalamet stars in the film alongside Calah Lane, Keegan-Michael Key, Paterson Joseph, Matt Lucas, Sally Hawkins, Rowan Atkinson, and Hugh Grant, among many more.
Wonka debuts exclusively in theaters on December 15. Check out the official trailer for the upcoming film below.