The Big Picture
Wish is a new Disney musical fairytale set in the enchanting realm of Rosas, following the 17-year-old dreamer Asha on her quest to rescue her community from the malevolent King Magnifico.
The film is part of the centenary celebrations of the Walt Disney Company, paying homage to Disney's 100-year history of animated filmmaking and consistent storytelling.
Chief Creative Officer Jennifer Lee, known for her work on Frozen, has taken part in promoting the film. Being part of Disney storytelling is a lifelong dream for many at the studio, who share a passion for entertaining and inspiring audiences.
In Walt Disney Animation Studios' newest musical fairytale, Wish, viewers will be transported to the enchanting realm of Rosas, where they will meet the 17-year-old dreamer Asha, voiced by Ariana DeBose. Asha's quest to rescue her community from the malevolent King Magnifico (Chris Pine), sets her on a journey she could never have imagined. Alongside her beloved pajama-clad goat companion, Valentino, voiced by Alan Tudyk, Asha embarks on a journey where she discovers the transformative power of courage found within, all the while being guided by the wisdom of a celestial entity known as Star.
The film is a classic Disney fantasy, in the mold of those produced by the company for the last 100 years. And that's exactly why it was made. The film has been made specifically as part of the centenary celebrations around the Walt Disney Company, which was founded in October 1923 by the Disney brothers, Walt & Roy Disney. In that 100 years, Disney became known as the pioneers for animated filmmaking, beginning with Snow White and the Seven Dwarfs in 1937, leading to Wish which marks the 62nd animated feature film produced by the studio in the 86 years since, a remarkable consistency.
The film is extremely important for Disney, given the heritage behind the film, and that importance has been marked by the fact that Jennifer Lee, the Chief Creative Officer for Disney Animation, is serving as a writer on the film alongside Allison Moore. Lee, an Academy Award winner for her work directing Frozen, as well as serving as director on its sequel, Frozen II, has been taking part in interviews to promote Wish partly down to the actors involved being unable to do so, but for a film like this, that also has benefits.
Collider recently got the opportunity, along with a variety of other media outlets, to preview approximately 30 minutes of the upcoming release at the El Capitan Theater in Hollywood, and following the event, our Christina Radish had the opportunity to sit down with Lee for a 1-on-1 chat, where, among other things, Radish asked Lee about what she found most magical when it comes to being part of Disney storytelling.
Part of Our Earliest Memories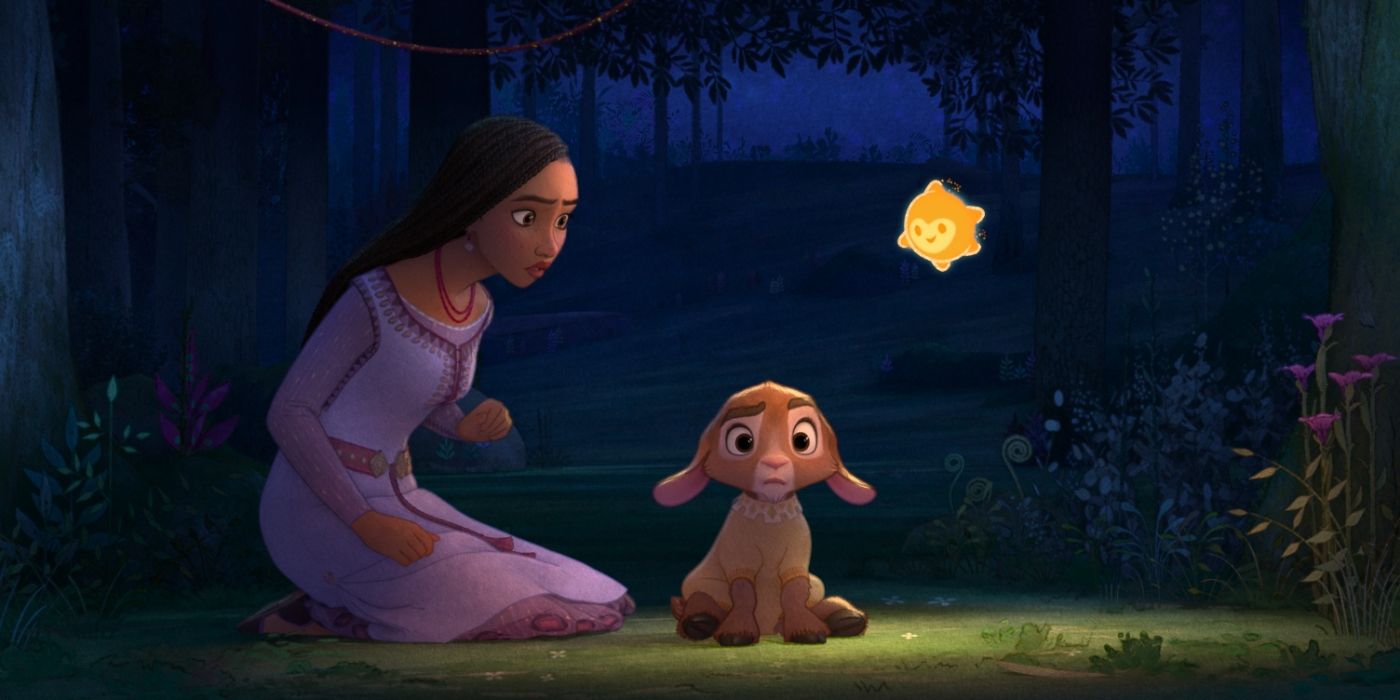 For Lee, it comes down to her formative years. As a child, she was shown Disney films like so many millions of others, and that had a lifelong impact and effect on her, driving her into the creative arts with a desire to tell stories that would entertain and inspire audiences in equal measure, much the same as she was.
"What's interesting is that all of us who are at the studio now were born into Disney, as part of our earliest memories," said Lee. "All of us who are there had a real drive to come to Disney because of what the stories have meant to us, the films, and the experience of Disney. It's given each one of us something that lifts our lives or helps us through at times, depending on the story. And so, when we come together, there's this love of what we get to do. We take it very seriously, but we also remember the heart of it is having fun."
A 100-Year Legacy
That's not to say the job doesn't come with its difficult days but, as Lee points out, those are the days that fill her with the most gratitude because getting through those days is what makes the job most worthwhile along with the artists she works with, which she puts down to the century of creativity from the company.
"You get to really tumble with an incredible group of artists with passion and drive for the same thing. On days that are hard and exhausting, I say to my husband, "Remind me of that." I don't think anywhere else, does this creative energy happen in this way, and it is due to this 100-year legacy.
Wish will be released in theaters on November 22, 2023. Check out the trailer down below.