The Big Picture
Stream your favorite horror films every night in October with Shout! TV's 31 Nights of Horror event.
Scream Factory is renowned for its high-quality releases and special treatment of cult and classic horror movies.
Enter now for a chance to win an incredible bundle of horror titles and swag!
It's spooky season and Collider is delighted to be partnering up with Shout! TV for a giveaway as part of their streaming event, 31 Nights of Horror, which is currently ongoing. 31 Nights of Horror programming will stream every night of October with fan-favorite horror films of all genres including thrillers, slashers, ghost stories, zombies, cult classics, creature features, and more. As part of the giveaway, we will be sending a lucky reader a host of horror films and some exclusive swag, all courtesy of Shout! and Scream Factory, who are one of the most prominent names in the home entertainment world when it comes to horror.
Scream Factory has gained a reputation for its high-quality releases and for giving cult and classic horror movies the special treatment they deserve. This includes restoring and remastering films, creating new cover art, and including extensive bonus content such as interviews, commentaries, and behind-the-scenes featurettes.
Some of the films featured include The Exorcist III — a timely release given the current presence of The Exorcist: Believer in theaters — which is considered by many to be an underrated gem in the horror canon and has become a cult classic among fright aficionados thanks in part to its unique approach to horror and its exploration of deeper themes. Another notable name is Black Christmas, the 1974 classic Canadian horror which is one of the pioneering works in the slasher subgenre. The film is a seminal work in the horror genre, and its influence on subsequent slasher films is undeniable.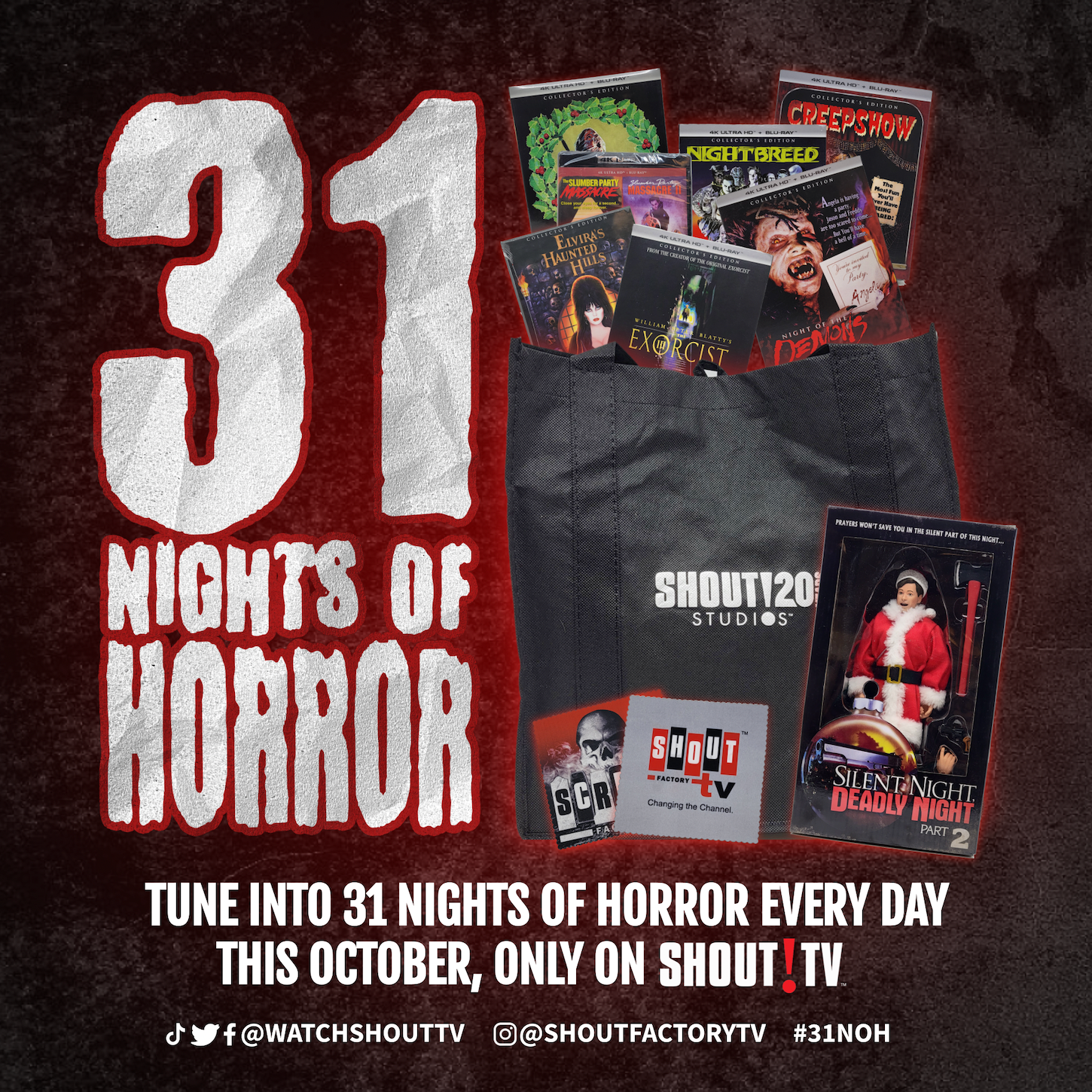 As part of this collaboration, we are giving away not just the above, but the most incredible bundle of boot-shaking, spine-tingling, goosebump-raising horror titles and swag, including the following:
How to Enter to Win
For your chance to get your hands on this blood-curdling bag of bloody beauties, all you have to do is hit this link and provide us with your details. This contest is only open to residents in the United States. Good luck, you never know what might happen unless you take a stab at it.