The Big Picture
Interested in celebrating Spooky Season with four fantastic horror movies? Join us for Scary Perri's Horror Series in Los Angeles with Landmark Theatres!
On Friday, October 20th, there's a screening of the new H.P. Lovecraft-inspired film, Suitable Flesh, with a post-screening Q&A with director Joe Lynch.
Tickets to this screening can be purchased on Landmark's website for just $5 each, but for a very lucky few Collider readers, we're offering the chance to snag tickets for free!
This Halloween, celebrate the season with Scary Perri's Horror Series in Los Angeles! Collider's Perri Nemiroff has partnered with Landmark Theatres to screen a handful of her horror favorites, followed by Q&As with the filmmakers. This seasonal series is open to all and tickets can be purchased on Landmark's website for just $5 each, but for a very lucky few Collider readers, we're offering the chance to snag tickets for free! Launching the series will be a brand-new Lovecraftian feature, Suitable Flesh, from director Joe Lynch!
Inspired by H.P. Lovecraft's short story The Thing On The Doorstep, Suitable Flesh is an updated adaptation about a psychiatrist, Elizabeth Derby (Heather Graham), who gets an unexpected new patient, Asa played by Judah Lewis. Derby becomes increasingly obsessed with figuring out what's happening to Asa as what initially appears to be an extreme personality disorder begins to reveal itself as something far more sinister — otherworldly even. Suitable Flesh also stars genre royalty, Barbara Crampton, who does double duty as a producer on the film as well. (As if you needed more reasons to check this one out!)
'Suitable Flesh' Screening Details
The very first screening for Scary Perri's Horror Series is going to take place on Friday, October 20th at 7 pm. For residents of Los Angeles and those who have the means to get there, the event will take place at The Landmark Westwood. Following the film, director Joe Lynch will sit down with Perri for an exclusive Q&A.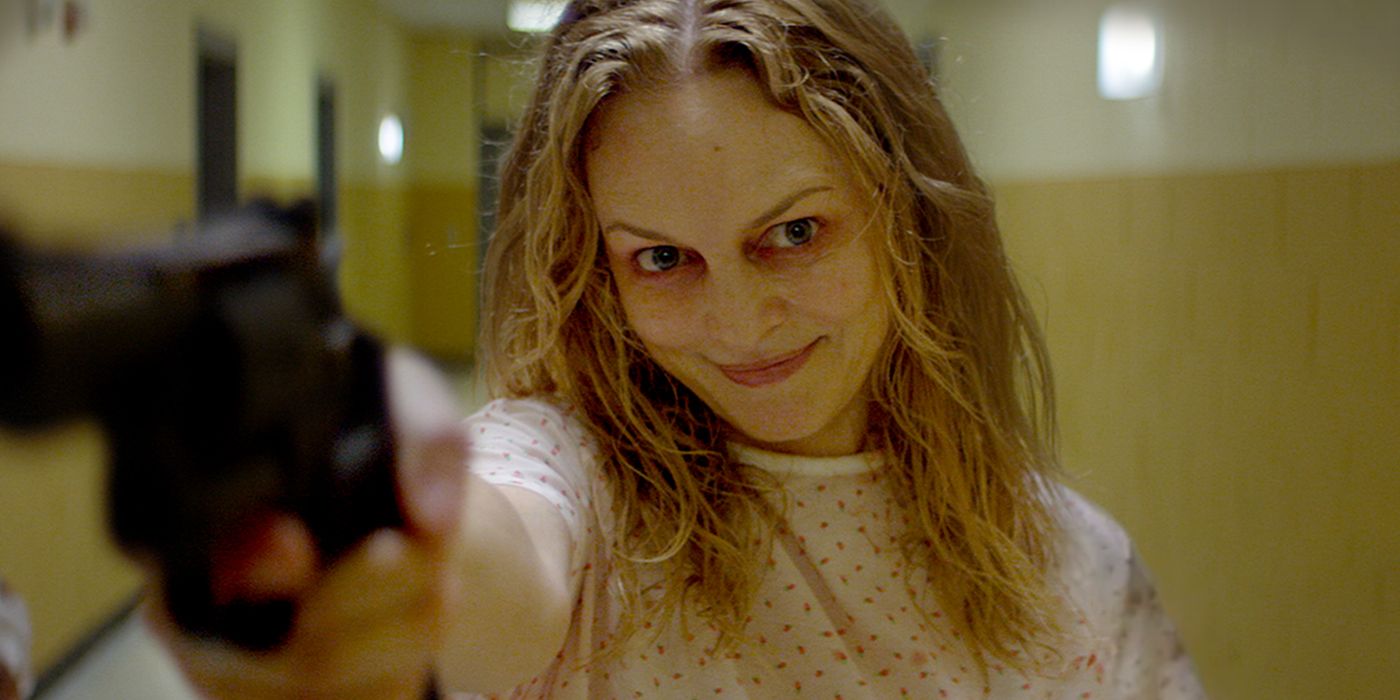 What Is 'Suitable Flesh?'
Based on Lovecraft's short story, the Suitable Flesh screenplay is adapted and written by Dennis Paoli. Paoli is the writer behind horror staples like Body Snatchers and Ghoulies II, and has been a staunch collaborator with the iconic genre trio, filmmaker Stuart Gordon, Crampton, and Jeffrey Combs, writing classics like Re-Animator, From Beyond, Castle Freak, and many more. Suitable Flesh premiered at this year's Tribeca Film Festival and then screened at Fantastic Fest 2023 before making its way to theaters and VOD on October 27th. To get in on the body swamp madness early, see below for how to enter to win tickets to the screening and Q&A with Perri and Joe!
How to Get 'Suitable Flesh' Tickets
To enter for a chance to win tickets, hit this link to provide us with your email address, and be sure to let us know if you'd like to bring a guest with you. RSVP as soon as possible to make sure you get your hands on some tickets because you don't want to miss out on this one. Again, the screening will begin at 7pm. We'll be contacting the winners in the days leading up to October 20th, so keep an eye out!
Be sure to check back for more chances to win free tickets to Scary Perri's Horror Series here on Collider!