The Big Picture
Academy Award-winner Kenneth Branagh is back with an eerie adventure in Venice, starring as the sleuth Hercule Poirot in A Haunting in Venice.
Joining Branagh is a star-studded cast, including Tina Fey, Michelle Yeoh, and Kelly Reilly, making it a must-see on the big screen.
This adaptation of Agatha Christie's stories takes a supernatural twist, turning the mystery into a thrilling ghost story. Enter for your free tickets now!
It's time to usher in spooky season on the big screen, Collider readers! For those of you in Los Angeles, we're teaming up with 20th Century Studios and IMAX to solve a mystery with the famed Hercule Poirot in director, producer, and star Kenneth Branagh's A Haunting in Venice. Read on for more details…if you dare!
Just in time for fall, Academy Award-winner Branagh is back on the case, albeit reluctantly. Following World War II, the esteemed sleuth Hercule Poirot (Branagh) is disenchanted with humanity and retires to the beautiful city of Venice. Rather than solving mysteries, Poirot now prefers to spend his time delighting in pastries and perennials in his garden. His peace, however, is interrupted when best-selling author and an old friend Ariadne Oliver (played by Tina Fey) invites Poirot to a séance hosted by famed clairvoyant Joyce Reynolds (Oscar-winner Michelle Yeoh) at an eerie palazzo owned by opera singer Rowena Drake (Kelly Reilly). Meant to be a night of fun and an opportunity for Oliver to prove the supernatural isn't real, the duo finds themselves at the heart of a murder, surrounded by suspects and spirits!
'A Haunting in Venice' Screening Details
For residents of the LA area and anyone with the means to get there, Collider and 20th Century's IMAX screening of A Haunting in Venice will be held on Wednesday, September 13. The showing will begin at 7 pm, so clear your schedule to join us for this eerie adventure on the biggest screen. You don't want to miss out on seeing this in IMAX for every scare and clue!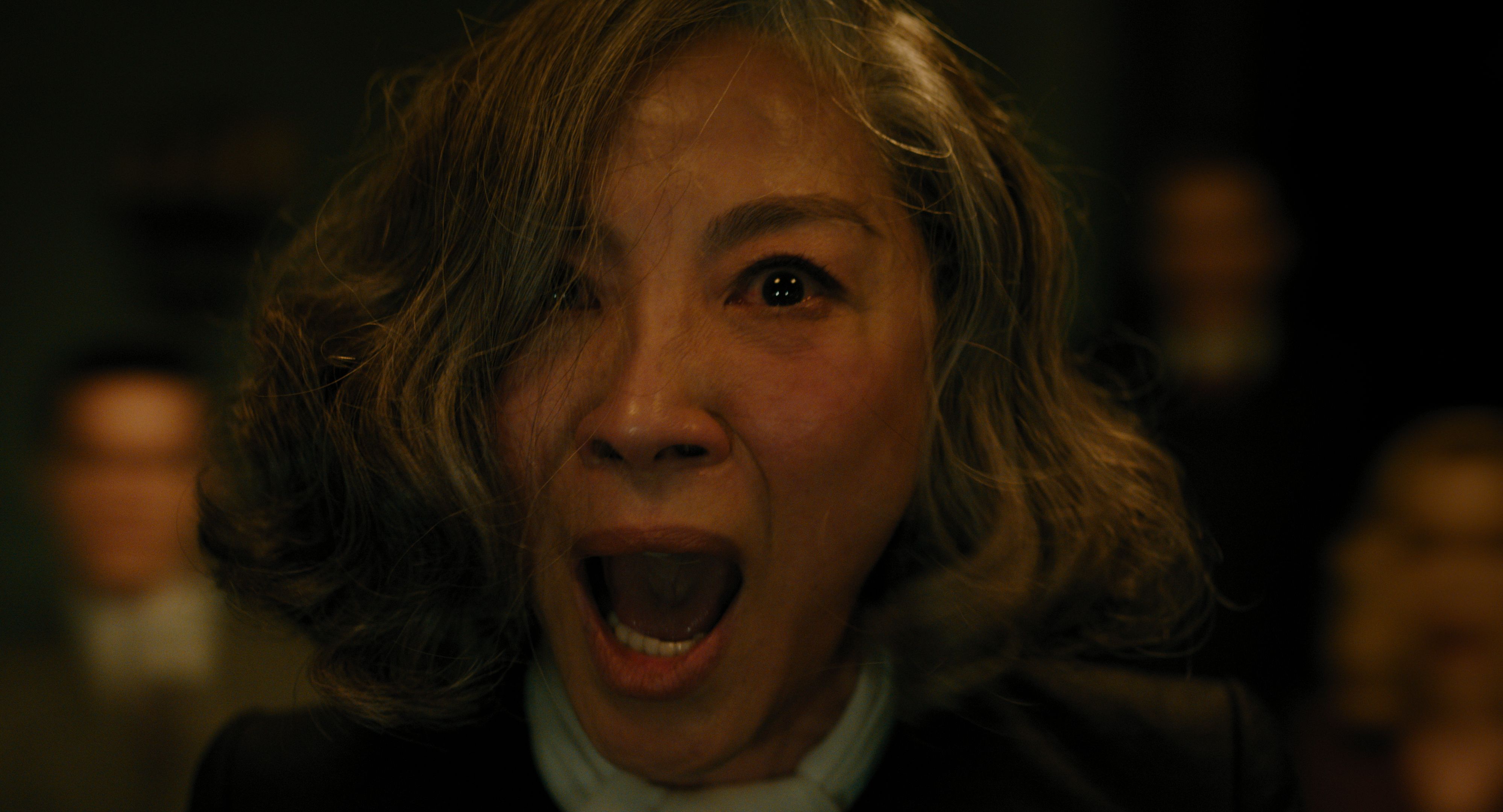 Supernatural Sleuthing & a Star-Studded Cast
Based on the stories and characters of renowned author Agatha Christie, A Haunting in Venice is adapted and written by Academy Award-nominee Michael Green (Logan) and sees Branagh back in the director's chair at the helm of yet another A-list roster. Joining Fey, Yeoh, and Reilly in this Poirot mystery is Jamie Dornan (The Fall), reuniting with Branagh after working alongside him in Belfast. Branagh's previous Christie adaptations, Murder on the Orient Express and Death on the Nile, also featured ensemble casts that included Willem Dafoe, Penélope Cruz, Judi Dench, Annette Bening, and Gal Gadot. Unlike those mysteries, A Haunting in Venice flips the script, so to speak, with an unsettling supernatural twist, bordering more of a ghost story than a crime thriller.
How to Get 'A Haunting in Venice' Tickets
To enter for a chance to win tickets, hit this link to provide us with your email address, and be sure to let us know if you'd like to bring a guest with you. RSVP as soon as possible to make sure you get your hands on some tickets because you don't want to miss out on this one. Again, the screening will begin at 7 pm. We'll be contacting the winners in the days leading up to September 13, so keep an eye out!