The Big Picture
The Dirty South is an upcoming thriller movie starring Willa Holland, Shane West, and Dermot Mulroney, and it promises an intense and suspenseful story where no character is playing games.
Sue, played by Holland, is desperately trying to save her family's business before it goes up for auction, and she enlists the help of a drifter named Dion, played by West, to come up with the money.
However, their plan becomes much more complicated, involving violence, crime, and a larger-than-life scheme that may not end well for any of them. This thrilling movie is set to premiere in theaters and on demand on November 10.
We all love a good thriller in which things spiral out of control, which is why Collider is stoked to be able to debut the trailer for The Dirty South. The movie stars Willa Holland (Arrow), Shane West (Salem) and Dermot Mulroney (Marvel's Secret Invasion) as three individuals who get thrown into a dire situation in which each has their own interest. Along with the trailer, Cineverse also allowed Collider to reveal when you can watch the movie: It premieres in theaters and On Demand in just about a month, on November 10.
The trailer for The Dirty South makes it clear that no character is playing games in the story and everyone's got something to lose. Sue (Holland) is at her wit's end in a continuous battle to save her family's business. But it gets worse when she is given 72 hours to come up with the money to pay the mortgage otherwise the establishment is going up for auction.
Since trouble has a way of finding people who are desperate, she ends up reaching out to Dion (West), a drifter who puts together a plan for both of them to come across some money. But, of course, it will become much more complicated than that, with violence, crime and the police involved in a larger-than-life scheme that will not end well for one or all of those people.
Great Thrillers Like 'The Dirty South' Are Always Welcome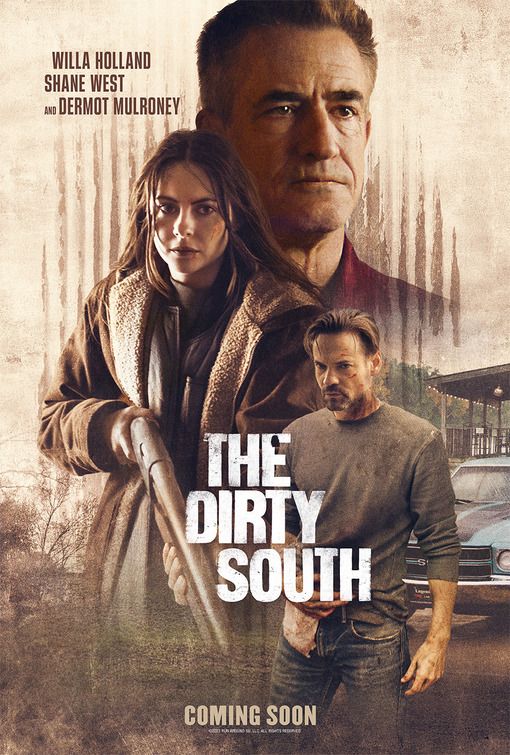 Also emphasized by the trailer is that The Dirty South has the makings of an excellent thriller movie, with tension escalating at every beat and characters getting pushed to their breaking point – which makes it horrible for them but exciting for us who are watching. The bad thing is, we'll only find out how it all ends a month from now.
The Dirty South is directed and written by Matthew Yerby, who makes his feature film directing and writing debut. The cast also features Laura Cayouette (Queen Sugar), Wayne Pére (Your Honor), Mike Manning (Welcome to Eden) and Gissette Valentin (The Walking Dead: World Beyond).
The Dirty South premieres in theaters, on Digital and On Demand on November 10. You can watch the trailer below:
Check out the official synopsis here:
Sue Parker (Willa Holland) finds herself in a desperate battle to save her family's struggling business, which is on the brink of collapse due to her father's neglect. When a handsome drifter (Shane West) comes into town she sees him as the only chance to prevent their bar from falling into the hands of a ruthless local tycoon (Dermot Mulroney). What starts as a simple plan to save her family, quickly spirals into larceny, lawlessness and deadly consequences.