The Big Picture
Zola star Taylour Paige was the perfect fit for the role of J.J. in The Toxic Avenger, thanks to her gritty and vanity-free approach to the character.
Paige's imperfections in her action sequences made her portrayal of J.J. more believable and added an endearing clunkiness to the character.
Paige had excellent chemistry with Peter Dinklage and Jacob Tremblay, and their characters formed an uneasy team throughout the film. Director Macon Blair particularly loved her deadpan line delivery.
When casting for his remake of the cult classic Troma film The Toxic Avenger, writer/director Macon Blair and his team did their due diligence in bringing to life the characters new and old. Peter Dinklage and Jacob Tremblay lead the cast as Winston Gooze, aka Toxie, and his stepson Wade respectively, two choices the director was over the moon about. One of the newer characters that he found an especially good fit for, however, was J.J. who was played by Zola star Taylour Paige. While speaking with Collider's Perri Nemiroff after the film's Fantastic Fest debut, Blair discussed why Paige was the perfect choice for the role thanks to the physicality she brought to the table.
Blair specifically was asked about a role that required a painstaking process to cast, to which he said, "You know, leg work makes it sound like it was an impossible equation to solve, and it wasn't, but the part that we really looked at a lot of different people for was J.J., who is a new character." He described the character as "a rogue investigator that's gathering information. I'm sort of giving you some context if people haven't seen it, but she's gathering information to take down this evil corporation. She kind of starts the movie as a hero and kind of sets this example to Toxie, who doesn't want anything to do with fighting anybody or anything like that, and she kind of brings him along that path." In essence, she helps establish Toxie's ideals as a crime fighter.
What made Paige so perfect for the role, in Blair's eyes, was her grit and willingness to get in on the action. Paige's previous turns include dramas like Ma Rainey's Black Bottom and White Boy Rick, but she hasn't had the chance to truly embrace action before. Citing some of her best roles, the director said of Paige:
"And so it was a character where we felt like we didn't necessarily need somebody who was a superstar that everybody knew, but we ended up very luckily getting Taylour Paige, who at the time when we shot it, I had just seen Zola and Ma Rainey's [Black Bottom], and she was just fantastic in those. I'd seen Ma Rainey's, and then I saw Zola a little bit later in the process, and it was just sort of like wanting somebody who had that toughness and that grit but didn't have an actress thing if you know what I mean? She's very vanity-free. She doesn't need perfect lighting and to make sure everything is– She just kind of rolls with it and is in it to sort of scrap and get physical, and do all the running and fighting and jumping in the role."
Paige's Imperfections Made Her More Believable as J.J.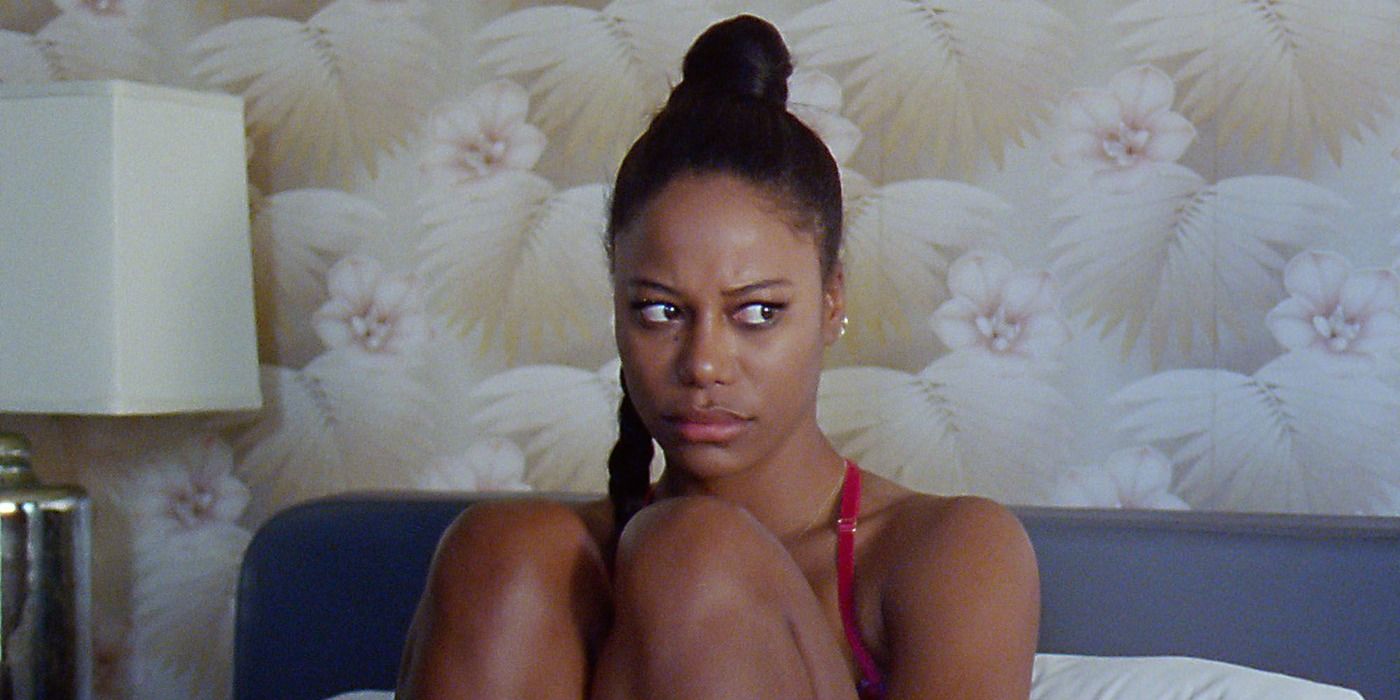 Paige wasn't some perfect action star in The Toxic Avenger though. While she willingly jumped into the fray, her imperfections were noticeable. However, Blair found that while she wasn't matching the perfect choreography of an action hero like John Wick or Black Widow, she looked like a genuinely scrappy rogue reporter fighting an uphill battle against a power greater than her:
"So it's kind of like this fun action role that, again, I don't think she got to do, but she just had this very believable, realistic quality to it as opposed to a Black Widow-type of character where everything is so perfect and precise. There's kind of like a clunkiness to it, which I find very endearing. She makes mistakes that she goes to, like every time she tries to make progress against these bad guys, something goes wrong, and so she's always flustered, which is very funny, You kind of go on that ride with her, and eventually, so does Toxie."
The cherry on top for Paige was her excellent chemistry with Dinklage and Tremblay with whom she spends plenty of the film. They begin in far different places – Winston opens as a janitor at rock bottom who, after a series of misadventures, falls into a vat of toxic waste and becomes the Toxic Avenger. He and J.J. end up on the same side as he opposes the greedy yet silly Bob Garbinger (Kevin Bacon). When their little found family of sorts was brought up, he said "Precisely so. It's sort of like they're all like on scattered corners of the board, and then throughout the thing, they kind of end up on a little bit of an uneasy team together, which is fun to see." On top of everything, Blair just loved her line delivery. "Super deadpan, where it's just not playing it to be funny. but it's sort of like with one step removed from it, it is funny."
The Toxic Avenger currently has no theatrical release date. Stay tuned here at Collider for our full interview with Blair and more on the much-anticipated reboot.