The Big Picture
The Equalizer 3 concludes Robert McCall's story as he finds peace and a fresh start in a quiet town, grappling with his past and protecting the locals from crime bosses.
Director Antoine Fuqua explains that the trilogy allows for a complete exploration of Robert McCall's character, signaling that this is the end of the series.
While a prequel is mentioned as a possibility, The Equalizer 3 serves as a fitting conclusion for Robert and his journey towards finding purpose, dealing with his past, and ultimately finding a place to call home.
Robert McCall's story has come to a close with the release of Antoine Fuqua's The Equalizer 3 this past weekend marking the final chapter in his movie series. The threequel sees Denzel Washington return as Robert, now retired from his past ways until a local threat pushes him back into action. Though the trilogy has been a success throughout its lifespan, audiences shouldn't hold their breath for another installment. During Collider's IMAX screening and Q&A of the movie, Fuqua explained why there won't be an Equalizer 4.
When talking with Collider Editor-in-Chief Steve Weintraub, Fuqua shared insight into why The Equalizer series works as a trilogy. His main reason is that "we've explored Robert McCall enough" across the three movies, acknowledging that eventually "everything has to come to an end." He also thinks The Equalizer 3 was a fitting conclusion for Robert and isn't fully certain on where he could take the story next. While Fuqua speculates a little, he mentions a prequel — though that's far from any official confirmation.
"It's a nice send-off that he's found a place. Because the first one is about finding purpose. He was trying to find a purpose, and he found it. The second one is about dealing with the past—his wife dying, Susan getting murdered, his friends betraying him—and he had to deal with his past. This one is about finding a place in life that you feel could be home and some peace. Where do you go from that? A prequel? John David [Washington]?"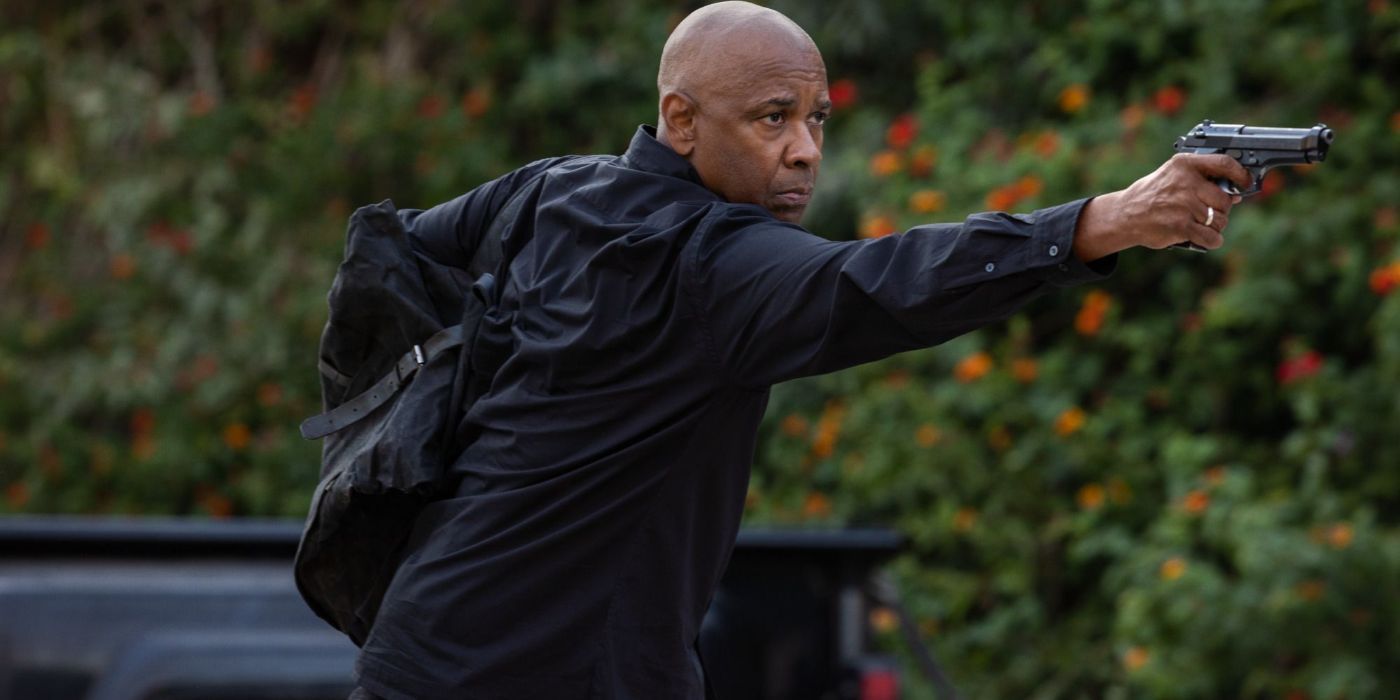 'The Equalizer 3' Finally Gives Robert McCall Peace
The Equalizer 3 does what it sets out to do, following Robert as he allows himself to make something of a fresh start for himself. After years of being a government assassin, he is ready to put his past behind him, settling in a quiet town in Southern Italy. While there, he begins to fall in with the locals, making new friends and establishing new routines. However, when local crime bosses grow more antagonistic, Robert refuses to sit back and watch, falling into old habits to protect the town and its people. Along the way, he grapples with whether he is a good man or not, contending with his brutal past. Despite the trials and tribulations he endures, he finally gains a much-needed peace, fully embracing the town as his own just as the town has done for him — no more interruptions.
The Equalizer 3 is now playing in theaters. For more with Fuqua, watch the full IMAX Q&A below.