The Big Picture
The Toxic Avenger remake aims to draw in a new generation of viewers by showcasing a flawed protagonist who rises to the occasion as an unpredictable savior.
Peter Dinklage was chosen for the role of Winston Gooze because he has the range to instantly engage the audience's sympathy, showcase comedic skills, and portray dark rage.
The upcoming film introduces new characters and a different premise from the 1984 cult classic and recently made its debut at Fantastic Fest.
The Toxic Avenger remake is ready to bring a new generation of viewers to the black comedy cult classic. The new version follows Winston Gooze (Peter Dinklage), a man who is diagnosed with a terminal disease while working at the Garb-X health company. When it was time to prepare for the production of the remake, Dinklage was cast as the protagonist of the film for a very particular reason. During a recent interview with Collider's Perri Nemiroff, ahead of the film's debut at Fantastic Fest, director Macon Blair spoke about how the actor was selected for the role of Gooze:
"It goes back to that 20-minute window at the top of the movie where it's kind of like we really have to draw people into this character and his plight, the way he's trying to connect with his kid, the way he's kind of out of sorts in society and has been dealt a raw deal. And if they're not sympathizing with him by then, by the time he turns into the monster, then they're not going to get on board after that point. So we knew that we wanted an actor who could instantly engender that kind of sympathy in the audience, could also be very funny both with dialogue and also physicality, and can also be quite dark and full of rage, and kind of check all these boxes."
The filmmaker also recalled the exact moment when an unforeseen interaction with Dinklage led to him being informed of the project.: "There's some actors that can do a little bit of this or a little bit of that, there's fewer still that can do all of it simultaneously, and fewer still that can do all of it simultaneously and are famous enough to kickstart the movie, which is also what we needed," Blair explained. "So it was kind of like, 'Oh!' I was very fortunate that I had met Peter at a film festival, and we had just kind of stayed in touch very casually, just kind of like, 'Would you read this script? Would you read that script?' in the years leading up to it."
Blair informed Dinklage that the adventure, which also features Jacob Tremblay as Wade, would be a fun project for him to work on. Dinklage is mostly known for the dramatic roles he has taken on over the course of his career, and getting to explore his comedic skills for the project may have been something that drew him towards Gooze's story. And while the premise of the upcoming movie might be based on the 1984 film of the same name, it won't include the same characters established in its predecessor. Instead, the reboot will introduce new faces, including Taylour Paige's J. J. Doherty, Kevin Bacon's evil tycoon Bob Garbinger, and Elijah Wood as his henchman younger brother Fritz Garbinger.
'The Toxic Avenger' Features the Birth of a Hero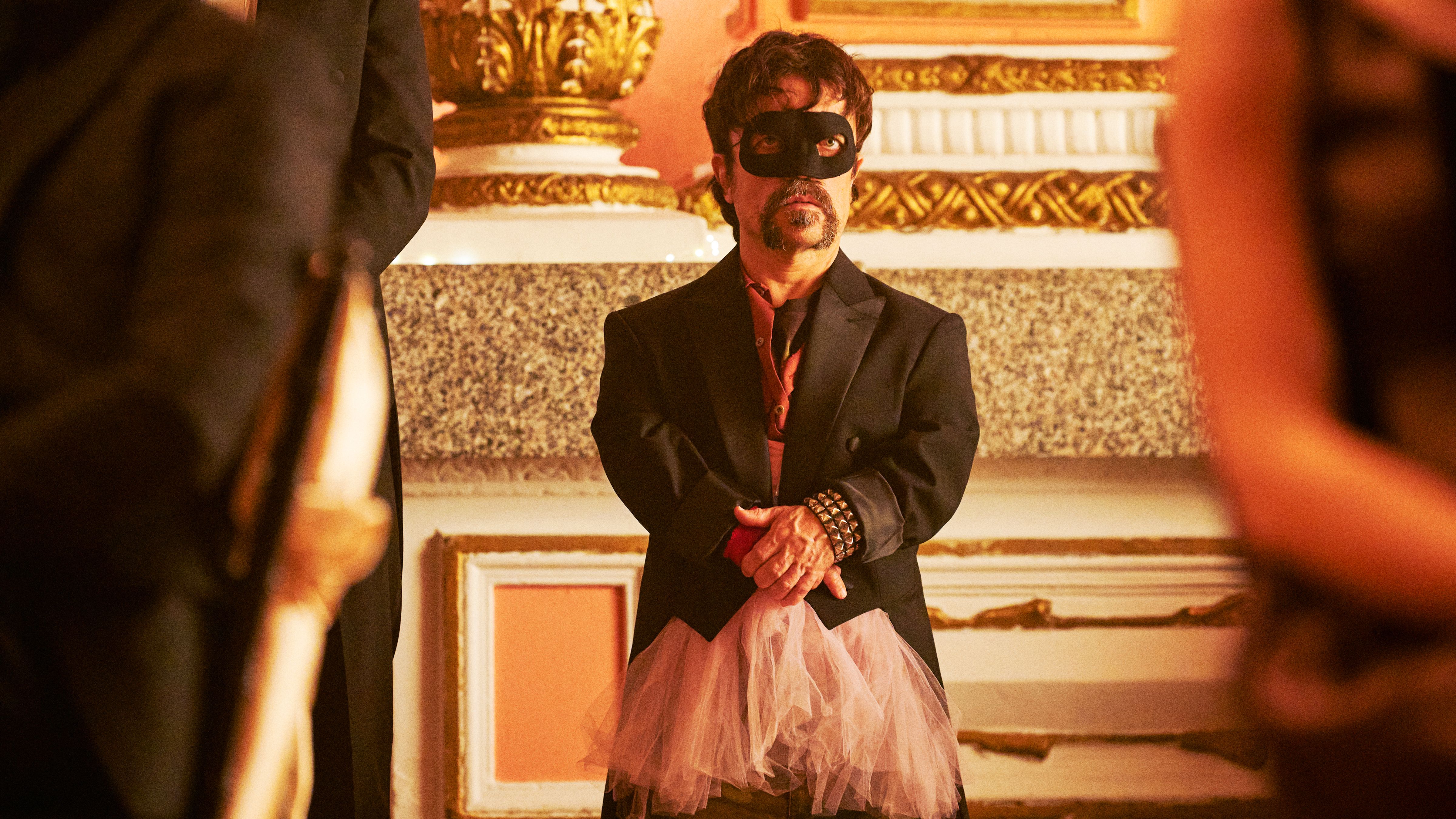 The Toxic Avenger will be different from other superhero stories that have been seen on the big screen in recent years. The upcoming remake will highlight how the protagonist's flaws can help him rise to the occasion as an unpredictable savior, whereas recent stories in the same genre tend to focus on how the protagonist can become a star by expanding the good traits that were already part of who they were. The comedic tone of the story will allow Winston Gooze to have fun while he runs into unpredictable characters, including Zoey's Extraordinary Playlist star Jane Levy, who plays a cheerful insurance rep.
The Toxic Avenger debuted at Fantastic Fest on September 21 and does not yet have a wide release date. Don't miss Nemiroff's full conversation with Blair and stay tuned at Collider for further updates.