The Big Picture
Patricia Arquette makes her directorial debut with the upcoming film adaptation of Gonzo Girl, based on the novel by Cheryl Della Prieta and the '90s era of her youth.
The film explores themes of co-dependency, addiction, writer's block, and the dark side of putting one's self-esteem into others.
Arquette's impressive acting career includes roles in projects such as High Desert, Severance, The Act, and Medium, but Gonzo Girl allows her to showcase her talent behind the camera as a director.
Patricia Arquette has had a very successful acting career over the years, with appearances on multiple movies and television shows which have allowed her to play a wide variety of characters. But something that she did differently with Gonzo Girl was stepping behind the camera, making the upcoming book adaptation her directorial debut. The film is based on a book by Cheryl Della Prieta, following a young woman as she begins her life after college. While speaking with Perri Nemiroff at Collider's TIFF media studio at the Cinema Center at MARBL, Arquette revealed why she chose this particular story for her debut as a filmmaker:
"Well, I always loved Hunter S. Thompson, and it's inspired by his spirit and him. It's different, also. It's fiction, it's based on a book. But I love Hunter S. Thompson, and I love that world, and I loved the '90s growing up as a young woman. I like this idea that it was some kind of a mix between a '90s movie and the '60s, kind of '70s world of Walker Reade's character. I like this coming-of-age of this young woman – drugs, sex, rock and roll, creativity, writing, all of that – and how it's so fun, and then once you crash and burn, it's really ugly."
On top of a compelling coming-of-age story, the filmmaker had a range of themes in mind while preparing for the production of Gonzo Girl. Arquette perfectly summarized the concepts she wanted to explore in the movie saying: "So, co-dependency, addiction, writer's block, all of these different kinds of themes – beauty as currency, how it is as a codependent to kind of have blurred lines and boundaries and put your self-esteem into everyone else and how that pays off. And it doesn't, it's not a pretty picture."
A very talented cast was assembled to bring Prieta's characters to life, with Camila Morrone portraying Alley Russo, the enthusiastic protagonist who moves to New York City to make a name for herself within the publishing industry. One of the main obstacles during the early days of her career is the fact that Walker Reade (Willem Dafoe) decides to hire her as his assistant after firing several other people from the position. The events that ensue won't be like the life Alley pictured for herself after moving from her hometown.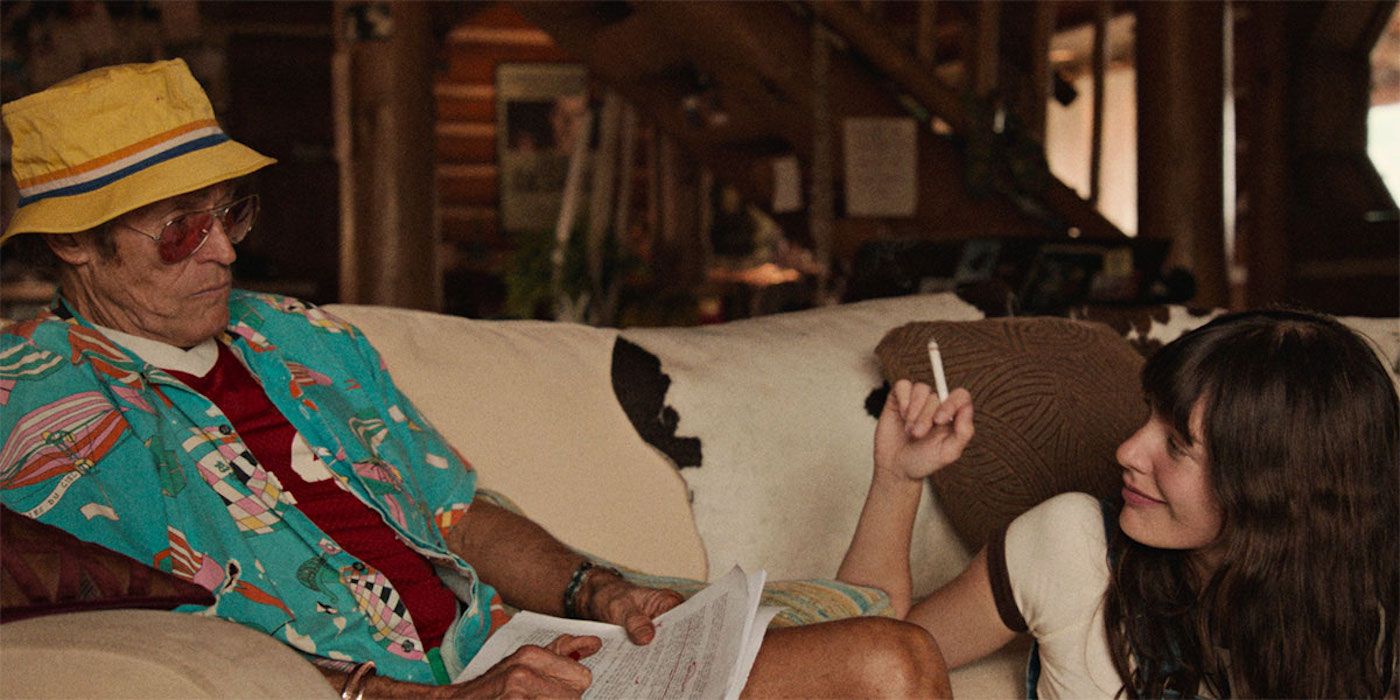 Patricia Arquette's Impressive Acting Career
While working on the making of her directorial debut with Gonzo Girl, Arquette also played the role of Peggy Newman in High Desert. Other high-profile, small-screen projects for Arquette include Severance, The Act, and Medium, the latter two of which she won Emmys for. She's also well known for her roles in True Romance and the feature adaptation of Louis Sachar's Holes. While Arquette has been displaying her acting abilities on the screen for decades, Gonzo Girl has allowed her to explore her voice as a director. The movie held its world premiere at this year's edition of the Toronto International Film Festival. Don't miss the rest of our coverage from TIFF and stay tuned for Nemiroff's full conversation with the cast and crew of Gonzo Girl.