The Big Picture
Neve Campbell returns to her production roots with Swan Song, a documentary about the National Ballet of Canada, which holds personal significance for her.
Campbell's love for ballet and admiration for Karen Kain, the ballet's artistic director, made her jump at the opportunity to be a part of the project.
Swan Song marks Campbell's fifth production credit and her return to the Toronto International Film Festival.
It's been over ten years since Scream queen Neve Campbell took on a production role. Before playing Mickey Haller's first ex-wife in The Lincoln Lawyer, returning as Sydney Prescott for a fifth, Wes Craven-less addition to his beloved horror franchise, or even holding a recurring role on Netflix's House of Cards, she worked on and starred in the 2013 made-for-television film An Amish Murder. With Chelsea McMullan's new documentary Swan Song, she finally found a project worthy of once again stepping behind the camera as an executive producer. During the interview at Collider's TIFF media studio at Roxstar Entertainment's Cinema Center, sponsored by MARBL Toronto, Campbell told Collider's Perri Nemiroff exactly why this project won her over.
Campbell has been very selective throughout her career about her production credits to this point with only four to her name. Of those four, Swan Song is the only one where she doesn't also have a role on-screen. It is familiar ground, however. She starred in, co-wrote, and produced The Company, directed by Robert Altman, which followed the hustle and bustle throughout a season at the Joffrey Ballet. Swan Song, meanwhile, delves into the National Ballet of Canada and the process of bringing to life their 2022 production of Swan Lake which was choreographed by the studio's legendary artistic director Karen Kain ahead of her retirement.
For Campbell, who studied at the National Ballet School of Canada, Swan Song was a perfect fit for her in every way. Her experience on The Company also caught the attention of McMullan and writer Sean O'Neill. Citing her love for Kain, she said she jumped at the chance to board the production as soon as they offered her a spot on the team:
"Chelsea and Sean approached me about a year and a half ago and spoke to me about the project. They had seen another dance film that I made 20 years ago, which I can't speak of because of the strike, but they had had some inspiration from that and spoke to me about their idea here. For me, it was just such a beautiful kismet, full-circle thing for me because I was at the National Ballet School of Canada, Karen Kain was my idol growing up and was one of the very reasons I became an artist. So for me, it was such a beautiful opportunity to be a part of this project and to support her goodbye to the National Ballet. It felt like an honor to be asked. I really thought that their concept was great, and I thought Karen's concept of what she wanted to do with Swan Lake was moving and new, so that's why I wanted to be a part of it."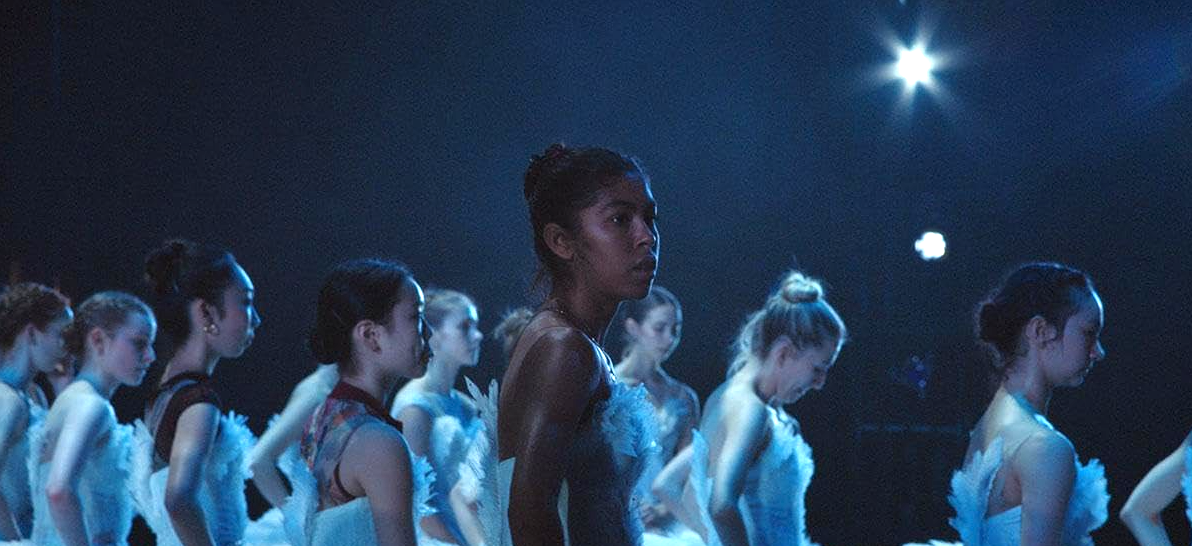 Campbell and McMullan Both Return to TIFF With 'Swan Song'
Swan Song isn't Campbell's first time in Toronto. Back in 2019, she arrived at the festival as part of Joey Klein's Castle in the Ground which would go on to be nominated for Best Canadian Feature Film during the event. This documentary was clearly a very personal project though, and Campbell had the privilege of working with another talented repeat entrant in McMullan who co-directed last year's Ever Deadly with Tanya Tagaq. They were joined by Kain herself who is the main focus of the documentary alongside several dancers including Jurgita Dronina and Shaelynn Estrada. Stay tuned here at Collider for more from TIFF 2023.