The Big Picture
Lindsey Anderson Beer fulfilled her dream by adapting her favorite Stephen King novel, Pet Sematary, into a feature-length film.
Anderson Beer was drawn to the project because of the unique opportunity to explore the use of sound design in a movie centered around death.
The prequel film, Pet Sematary: Bloodlines, delves into the backstory of the cursed burial ground and the events that took place before the Creed family's arrival, with a talented cast including David Duchovny and Pam Grier.
After holding writing credits on productions including Doug Liman's Chaos Walking and Netflix's Sierra Burgess is a Loser, Lindsey Anderson Beer shifted her focus to give directing a shot. The scribe will soon be celebrating her directorial debut via Paramount+'s horror flick, Pet Sematary: Bloodlines — a project that she also co-wrote. In a recent interview with Collider's Perri Nemiroff, Anderson Beer explained why she felt the moment was right for her to step into filmmaking with a prequel to one of Stephen King's most beloved novels.
"First of all, Pet Sematary was my favorite King book when I was a kid. So that was a little bit of a dream project," Anderson Beer says "But specifically, as a filmmaker, I felt like, even more so than all of King's work, which is often a mish-mash of genres, there's a much more human element to it than a lot of horror writers. But Pet Sematary particularly is kind of a backdoor horror movie. It's a family drama that becomes absolutely terrifying."
In Pet Sematary: Bloodlines, audiences will learn more about the cursed burial ground in Ludlow, Maine, and the story of what happened before the Creed family arrived. The film will lean on a lot of familial and community themes as folks in the town push fate while teetering on the edge between right and wrong. Featuring a killer cast, audiences can expect to see the likes of David Duchovny, Pam Grier, Natalie Alyn Lind, Jackson White, and Henry Thomas in the prequel film.
Adding the Right Soundtrack for 'Pet Sematary: Bloodlines'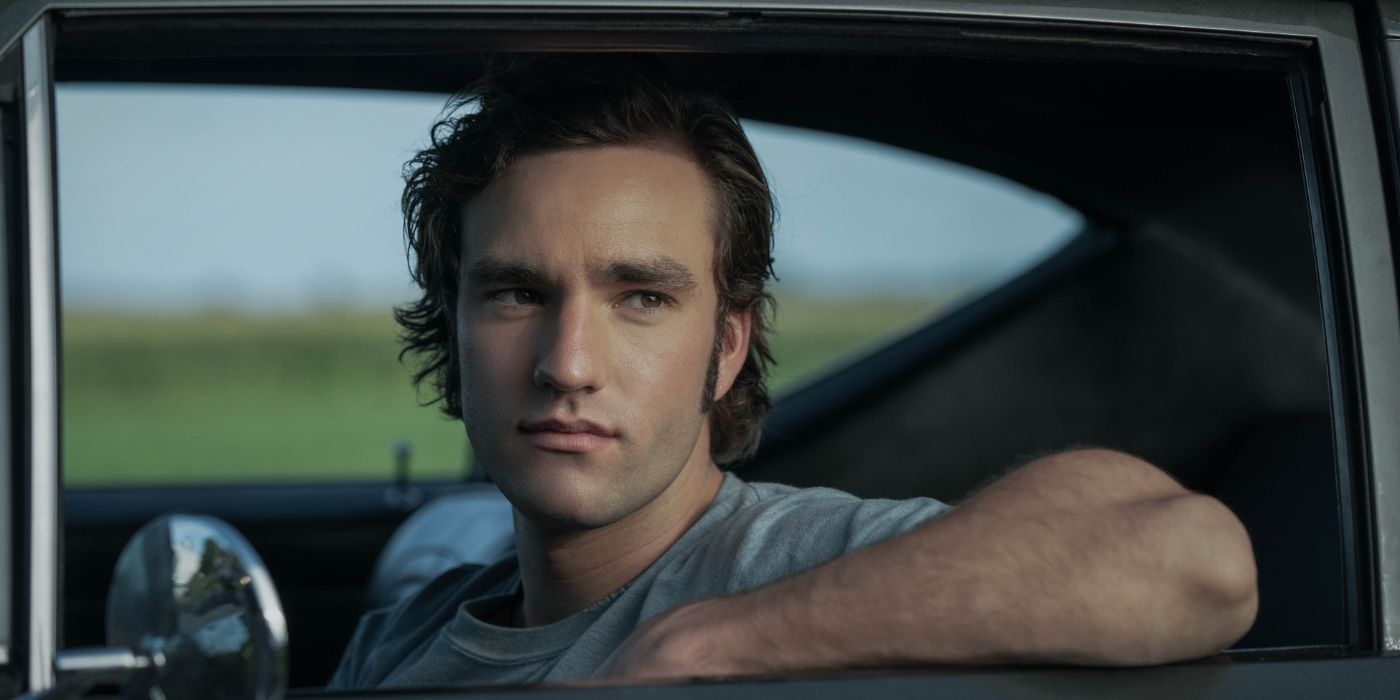 Along with fulfilling her dream of adapting a part of her favorite King novel into a feature-length film, Anderson Beer also says that it was the idea of what she could do with sounds that led her to hop aboard this project. "Pet Sematary is so much about confronting death, and I thought about things like the silence of death, and the sound design that I could use. My mind started turning immediately to how I could use all the different aspects I love of filmmaking." It also didn't hurt that the film was set a few decades back — "I also love '60s music," Anderson Beer says, "and that kind of hooked me too. There were just so many elements that I felt like I could really dig into the different areas of filmmaking that I love for this particular movie."
Pet Sematary: Bloodlines arrives on Paramount+ on October 6. Check out Nemiroff's full conversation with Anderson Beer below.