The Big Picture
The new Toxic Avenger remake follows Winston Gooze, who goes through a serious transformation after falling into toxic waste.
Kevin Bacon has been cast as the villain in the comedic remake, offering him an opportunity to do something different.
The new iteration of The Toxic Avenger will have a different cast of characters, offering audiences a chance to see a different side of the story.
The Toxic Avenger remake will take audiences through the journey of an unconventional savior. The new movie follows Winston Gooze (Peter Dinklage) working for the Garb-X health company when he falls into a pit of toxic waste, causing him to go through a very serious transformation. The cast of the new version of the story will be filled with recognizable faces, including Kevin Bacon in the role of Bob Garbinger. During a recent interview with Collider's Perri Nemiroff​​​​​​, ahead of the film's debut at Fantastic Fest, Macon Blair, the director behind the upcoming remake spoke about why he chose to cast the seasoned performer for the role:
"Same thing with Kevin Bacon. He was like, 'Oh, it's a villain?' Because he's like, 'People keep wanting me to play corrupt cops and stuff.' I was like, 'Yes, he is the villain, but it's super silly. It's super goofy,' and he was like, 'Okay…' and then he read it and then he called back. He was like, 'Oh yeah, now I get it. It's not like Villain, Villain, it's like lowercase V villains.' So I think that was attractive to both of them, getting to do something they don't normally get an opportunity to do."
Bacon had recently portrayed Owen Whistler in last year's slasher, They/Them, with the character becoming a dangerous threat to the young people attending his camp. After stepping into the shoes of a violent, manipulative antagonist, Bacon gets to play a very different kind of villain in The Toxic Avenger thanks to the remake's comedic tone. Not even Wade (Jacob Tremblay) will be able to help Winston if Garbinger's plan turns out to be successful, setting back all the efforts of the protagonist to become a better person.
Despite being a remake of an 80s cult classic, the new iteration will have very different ideas from its predecessor, making it stand out in the current media landscape. By changing the cast of characters that will appear in this adaptation, the remake gives audiences an opportunity to see a different story with familiar beats, and that means running into characters such as J. J. Doherty (Taylour Paige) and Mayor Togar (Sarah Niles). One of pop culture's most unconventional heroes is ready to make his big comeback in movie theaters.
The Inspiration Behind the Hero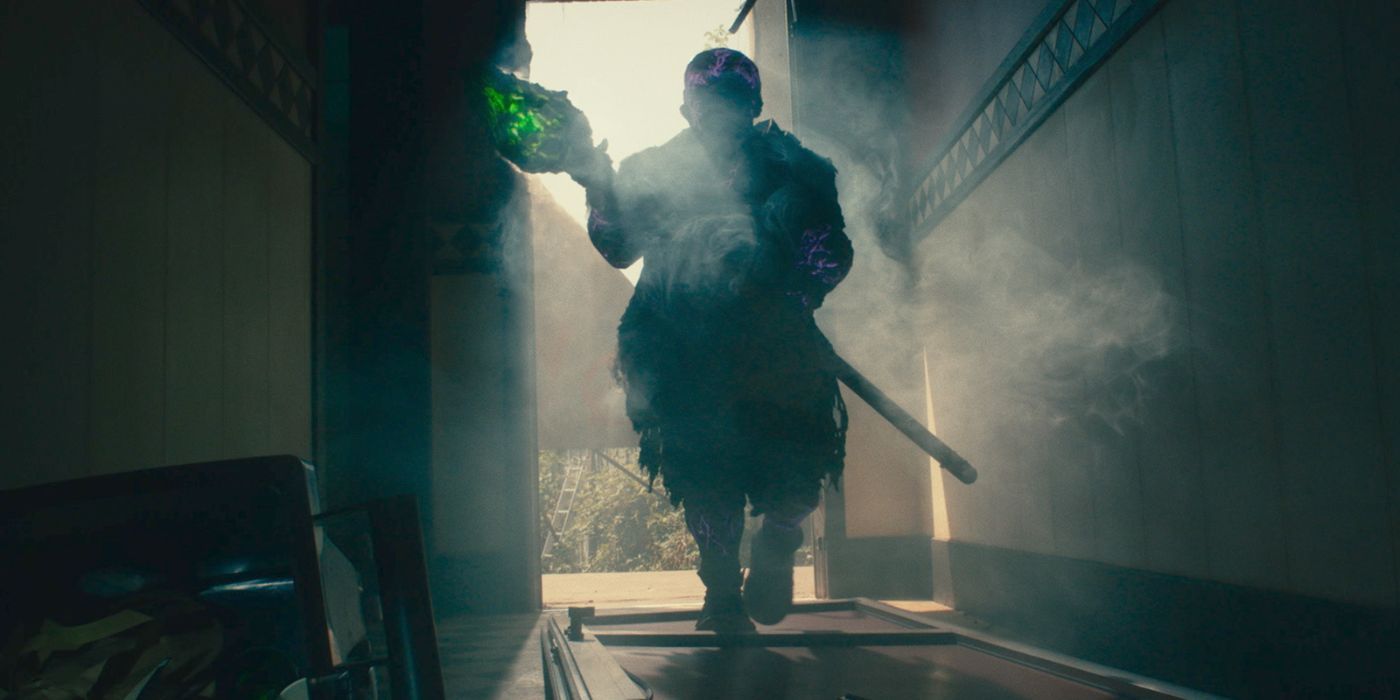 It's been years since a movie centered around The Toxic Avenger was released, with the original story premiering in 1984. Mitch Cohen was in charge of portraying the protagonist of the tale back in the day, as Melvin Ferd Junko III went from being a scrawny cleaning staff member to the powerful hero his community needed. The franchise went on to deliver three more sequels before coming to an end in 2000, allowing some time to pass before Dinklage gives a breath of fresh air to the story.
Don't miss Nemiroff's full conversation with Blair. The Toxic Avenger does not yet have an official release date but stay tuned at Collider for future updates.