The Big Picture
John Waters' unique and bizarre films, like Pink Flamingos, would still find an audience today, as they attract outsiders and people with a special sense of humor who appreciate his love for the characters and the audience.
The John Waters Filthy Film Festival showcased his iconic titles, including Female Trouble and Hairspray, solidifying his reputation as the king of weird and creepy stories that no other filmmaker can surpass.
Initially dismissed as amateurish, Waters' cult following and critical acclaim for movies like Pink Flamingos have solidified his status as a filmmaker whose work sparks debates about art and aesthetic, making it a must-watch for cinema enthusiasts.
This past weekend, cinema fans in the U.S. were able to witness a unique event: Legendary filmmaker John Waters officially joined the ranks of arthouse cinema as the director got a film festival dedicated to his entire body of work, and which celebrated Waters' peculiar vision and raw storytelling. In an interview to Movieweb, he talked about the unusual experience and if cancel culture applies to his wildly bizarre movies.
For today's standards, a lot of what is shown in Waters' movies would be enough to bury his career before it even began. In Pink Flamingos – one of the director's most famous titles – world-famous drag queen Divine eats dog poop without even flinching, and that's hardly the most shocking moment of the movie that ended up making cinema history. Waters, however, thinks that even if it was released today, people would still be open to watching it:
"Well, my whole audience is people that think of themselves as outsiders, but they don't even get along with the other people in their minority. They can't fit in with their own minority, that's why they have a special sense of humor. Because what we all laugh about, is the rules […] Today, liberals — and I am certainly a bleeding heart liberal — have more rules than our parents! Look at 'Pink Flamingos.' It's more politically incorrect than it ever was, but I never get canceled. I think the reason is because I'm not mean-spirited. I make fun of things I love, and I direct a movie, I think, with love for the characters and with love to the audience."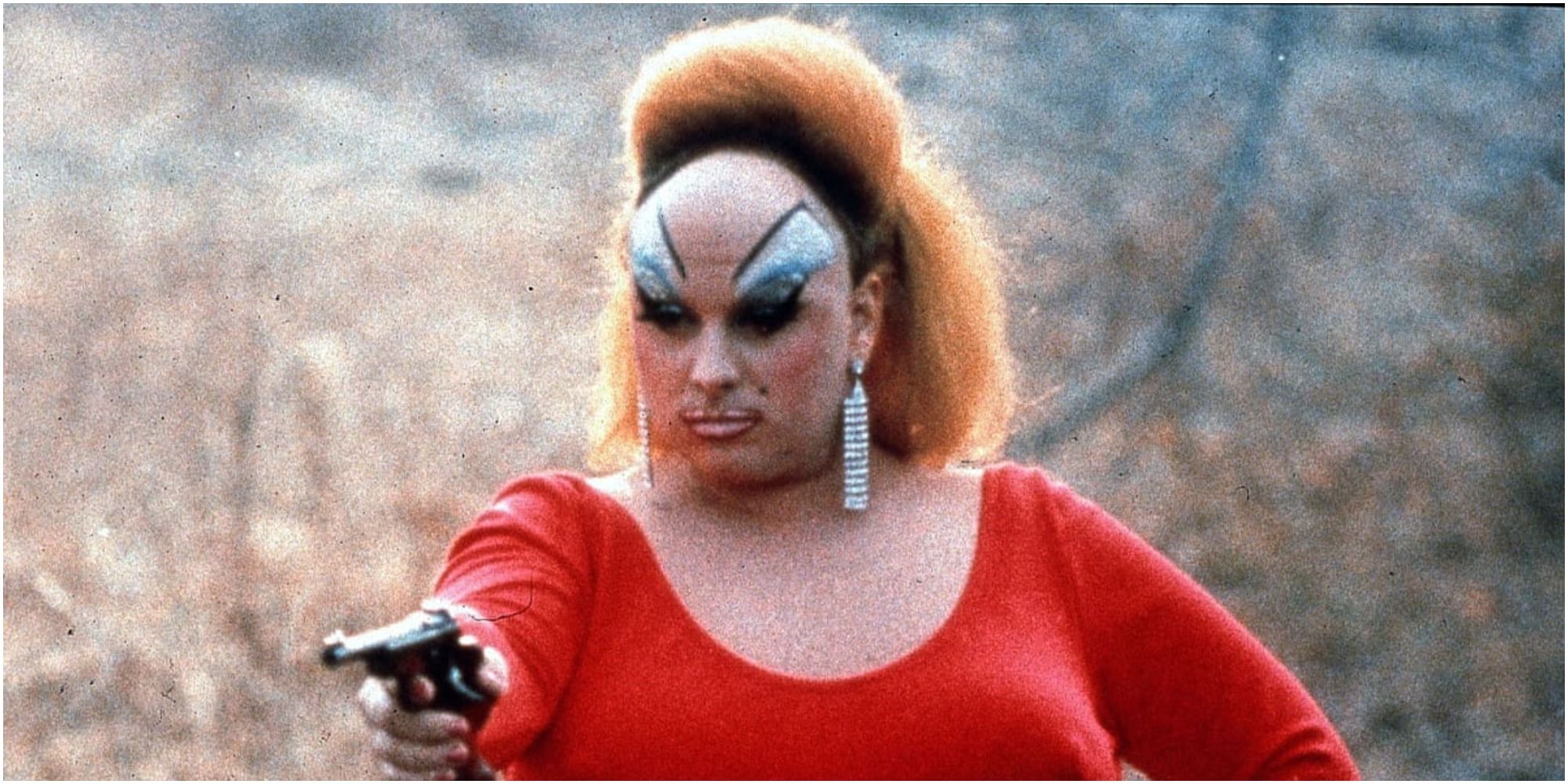 The John Waters Filthy Film Festival Was Disgusting – In The Best Way
Aside from Pink Flamingos, the John Waters Filthy Film Festival screened titles like Female Trouble, A Dirty Shame and Hairspray. Waters himself participated in the event, and introduced his movies and did a Q&A at the Mahoning Drive-In.
Waters became internationally known as the king of weird and creepy stories and individuals, which is the type of stories he likes to tell and hardly any other filmmaker manages to outdo. Due to the raw nature of his projects, for many years his directing efforts were dismissed as amateurish, but critics and wider audiences couldn't ignore that the filmmaker's feature films quickly earned cult followings, which in turn sparked debates about art and aesthetic.
Pink Flamingos has since become one of the most acclaimed movies of Waters' career, and it's frequently included in lists of cinema jewels that you must watch. You can check out the director talking briefly about it below: