The Big Picture
Actress Clarke Wolfe makes her directorial debut with the short film A Shining Example, inspired by The Shining, showcasing her talents as both an actor and filmmaker.
Wolfe chose to begin her directing career with a film that explores human themes, relationships, and motherhood in the genre space, believing it to be a unique and important story to tell.
A Shining Example delves into the struggles of a mother, Aiden, as she balances her writing career, an unsupportive husband, and the pressure to meet a deadline, highlighting the toxic family dynamic that pushes her to the brink.
Before they take on massive feature-length projects with bigger budgets and buzzier stars, most directors first ease into the craft by directing short films. George Lucas, Sofia Coppola, Taika Waititi, Martin Scorsese, and many more were discovered for their talents after taking that first crucial, shorter step. At the 2023 Fantastic Fest, actress and Collider alum Clarke Wolfe took her first turn behind the camera with A Shining Example, kicking off her filmmaking career with a short film inspired by Stanley Kubrick's 1980 horror classic The Shining. It's not easy picking where to begin, but Wolfe was able to share her reasoning behind why this film is her first while speaking with Collider's Perri Nemiroff at the festival.
Before diving into the why of A Shining Example, Wolfe first acknowledged the elephant in the room – the ongoing SAG-AFTRA strike. "So I act in the movie as well, and I should say for your audience, in case they don't know, the shorts' contract with SAG and the WGA is not struck, but of course, I certainly am a member of SAG, and I support all of my brothers and sisters and family and all of the unions and hope that the SAG feature and TV agreement will come soon," she said. Although the WGA has since reached an agreement with the AMPTP, negotiations are still underway to get the actors their fair share and there's no telling when a deal could materialize. Wolfe's film and promotion of it may not have been a concern, but there's a sad reality right now for the young actors who haven't yet made their millions or established a foothold.
Wolfe was so eager to kick off her directing career with A Shining Example because of the freedom she had both as an actor and filmmaker. In addition to calling the shots and co-writing, she's the star of the short film, playing a mother and television writer about to reach her breaking point. The role is one she really wanted to play and the very human themes at the core of the film were all things she believed she could give a strong voice to:
But that said, I wanted this to be my first thing with a real budget and a real team because I felt like I had something to say. I felt like, especially in the genre space, this type of acknowledging sort of a part of the human existence and relationships and motherhood and things like that, I don't feel like I've seen it before. So that is a big part of why I really wanted this to be the first thing, and I do act in the movie. Part of it was creating the roles that you want to see, that you would want to play yourself, but also part of it was I have two days, there is no room for error here, and I know at the very least I will know my lines, I will know my marks, you know what I mean?"
What Is the Plot of 'A Shining Example'?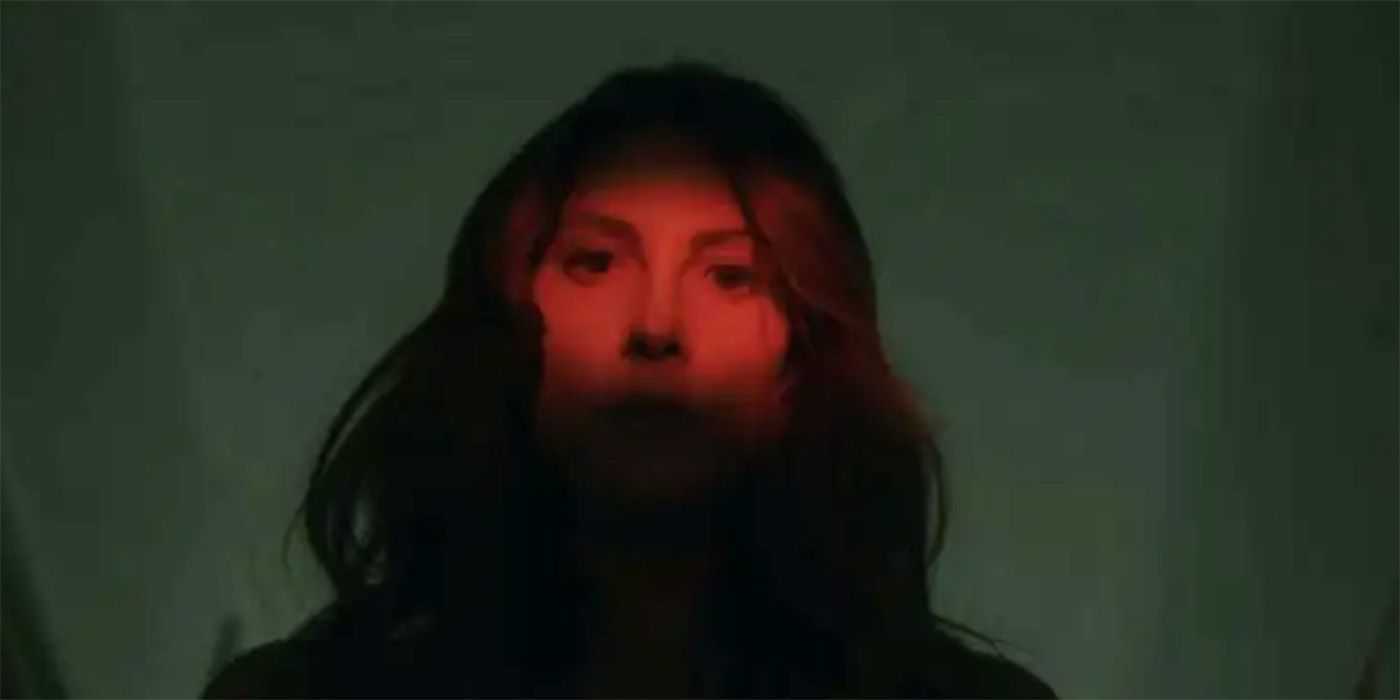 Clarke's first directing credit gives an emotional take on Jack Torrance by instead focusing on the mother Aiden as she puts her writing career on hold for her daughter. She receives next to no help from her feckless husband and is essentially raising their child on her own until she gets a chance to return to the television franchise that first brought attention to her. As her deadline approaches, and it looks like she won't meet it, tensions rise at home and the toxic family dynamic boils to the surface, leaving her near a total meltdown.
In addition to Clarke, A Shining Example stars Tales From the Hood 2's Andy Cohen alongside Marnie McKendry and Dylan Guerra with whom she also co-wrote the script.
Check out the full interview with Wolfe below: