The Big Picture
Get ready for an intense and gory horror experience with When Evil Lurks, filled with jump scares, blood, and bone-crunching sounds.
Brothers Pedro and Jimmy stumble upon a demonic outbreak in their farmhouse, unleashing a possession pandemic on their community.
When Evil Lurks premiered at TIFF and received praise for its macabre twist on the classic possession story, although the narrative could be tighter.
Fresh from the spooky depths of the Toronto International Film Festival (TIFF), Collider has the premiere look at the trailer and poster for Damián Rugna's (Terrified) latest horror masterpiece – When Evil Lurks. While some may be heading to the cinema on October 6 to catch David Gordon Green's The Exorcist: Believer, there's still plenty of room for another story of demonic possession with When Evil Lurks arriving the same day courtesy of IFC Films. If audiences are unable to catch the horror play out on the big screen, the film will celebrate a release on Shudder just in time for Halloween on October 27.
Packed with jump scares, lots of blood, and inhuman sounds of bones crunching, the trailer for When Evil Lurks reveals a man at odds with a possessed figure. From behind the wheel of his car, the driver takes on the approaching threat, putting the pedal to the metal and trapping it against a tree. While the teaser doesn't toss in much of the plot, the included scene reveals that audiences are in for a haunting gore-fest from beginning to end.
In When Evil Lurks, brothers Pedro (Ezequiel Rodríguz) and Jimmy (Demián Salomón) stumble upon a sinister presence hiding out in their farmhouse. As they begin to peel back the layers of what seems to be a single possession, the pair soon realize that they have a full-blown demonic outbreak on their hands. When they turn away from a traditional exorcism, the siblings unknowingly unleash an all-out possession pandemic upon their community.
When Evil Lurks TIFF Premiere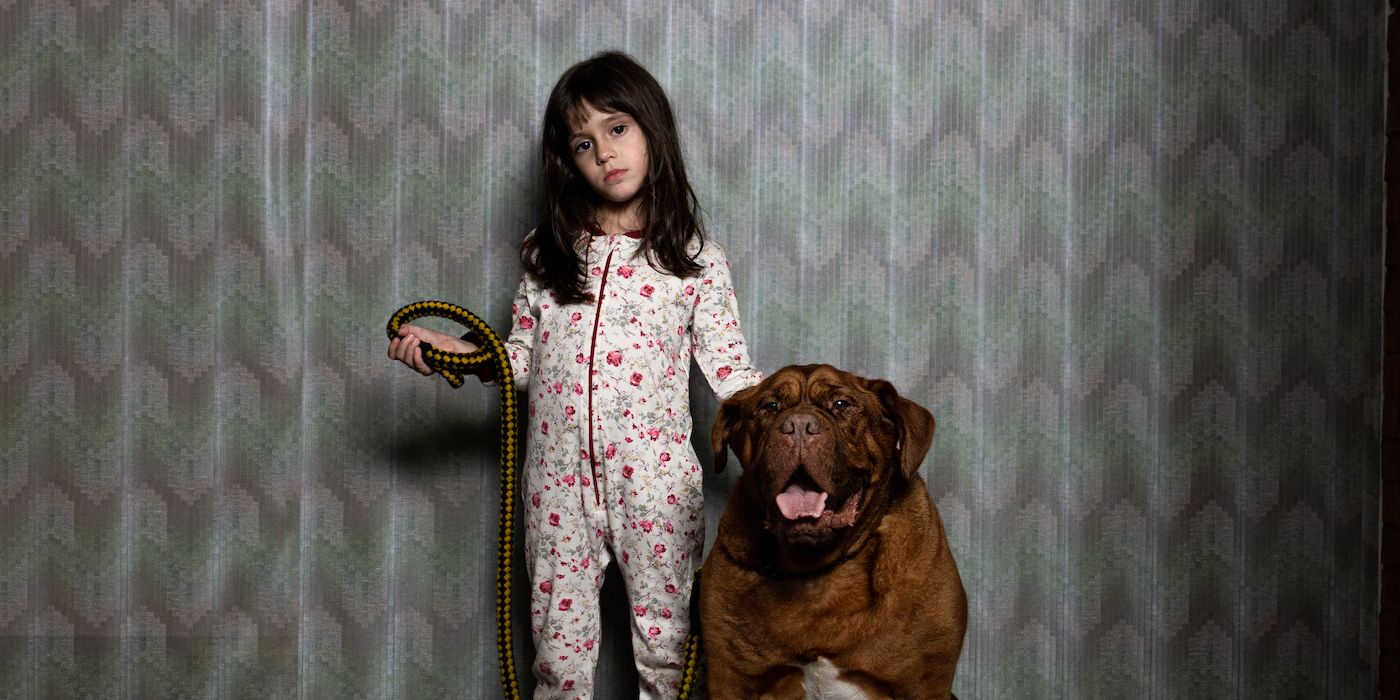 Finding itself alongside other much-talked-about titles including Moritz Mohr's Boy Kills World, Dicks: The Musical, and Hell of a Summer, When Evil Lurks made its world premiere during the festival's Midnight Madness showcase. Praising the team behind the horror film, Collider's Chase Hutchinson, who was in attendance at the festival debut, praised the title, writing, "It takes a classic possession story and twists it into more decidedly macabre territory." Giving the title a "B," Hutchinson writes, "It isn't quite as tight of a narrative as it could be, but it still goes off the rails when it needs to. Whether you can stomach what it's serving up is another thing entirely." Judging by the short teaser and Hutchinson's review, no fake blood was spared in the making of the movie.
Check out the trailer and official poster for When Evil Lurks below and catch it in select theaters on October 6 or streaming on Shudder on October 27.