The Big Picture
Christy Hall felt supported and protected by Dakota Johnson and Sean Penn while working on her feature-length directorial debut, Daddio.
Hall wanted to stay true to her vision for the project and there was no improvising in the film, which wasn't an issue for Johnson and Penn as they have theater backgrounds.
Johnson and Penn put their faith in Hall and her script, supporting her as the director and helping her bring the film to life.
With the daunting task of her feature-length directorial debut in front of her, Christy Hall says she was happy to have Dakota Johnson and Sean Penn in her corner. Not only did the revered performers star in Hall's project, Daddio, but they also put their energy behind it as producers. In a recent interview with Collider's Perri Nemiroff at the Toronto International Film Festival (TIFF), Hall shared what it was like working with the award-winning duo both in front of and behind the cameras.
"It actually just makes it feel like a real family," Hall said, "Everyone has taken such ownership of it, I feel like, when you're going to be in front of the camera and then you're also really integral behind the camera as well. So, I honestly just felt so endlessly protected by them." What was first imagined as a stage production slowly but surely snowballed into a full-blown film. Still, Hall wanted to stay true to her vision for the project and her version of the screenplay saying, "There was no improvising in this film." Luckily, following the script to a T wasn't an issue for either of her stars. "They really delivered the play because they're both theater people," Hall explained, "Sean's been on Broadway; he worked with Sam Shepherd for many years, originating a lot of his work in San Francisco. Dakota did theater before she became the glorious movie star that she is. So we just kind of treated it like a play."
With trust and support being one of the most important factors of creating a film, Hall said that she felt an overflowing amount of both from Johnson and Penn. "This being my first feature, I've raised my hand for a few of my scripts and I, a lot of times, was told no. I really needed people to surround me, and Sean and Dakota, they put their faith in me, they put their faith in this script, and they said, 'No, Christy is the one to direct this, and we're going to help her push this boulder up the mountain.'"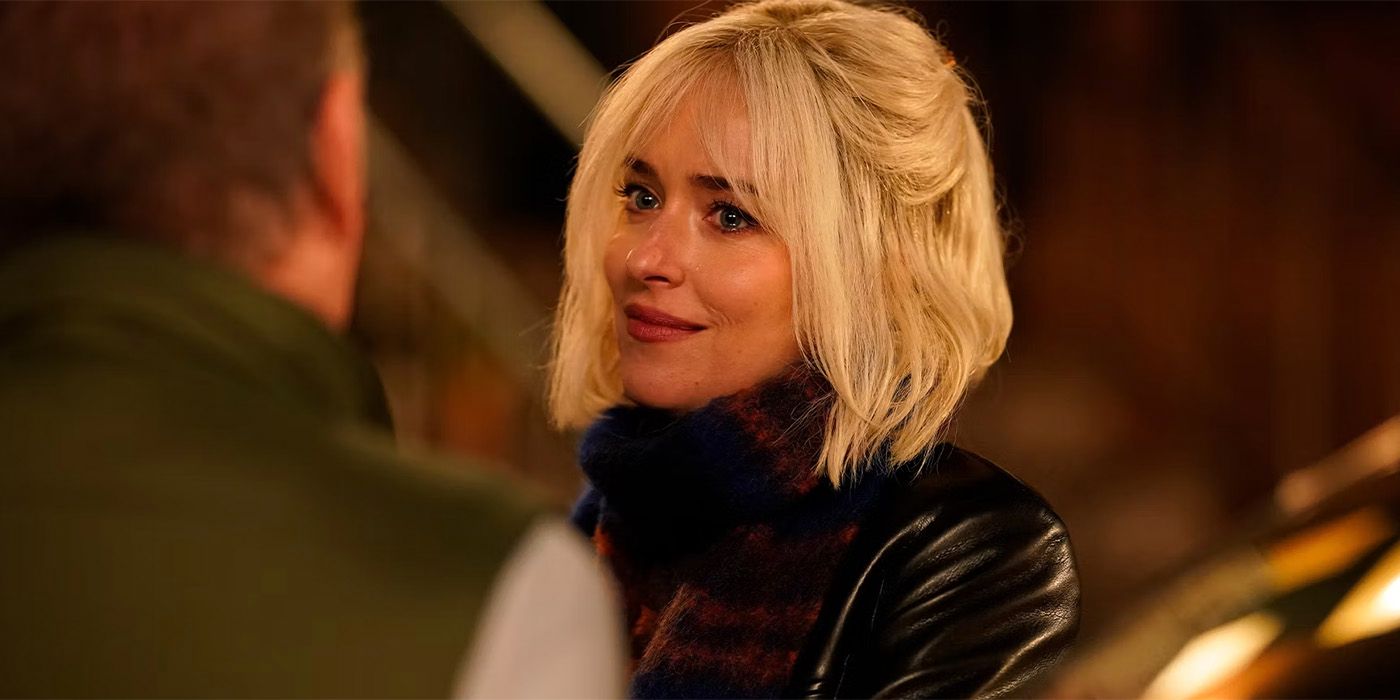 What's Daddio About?
Taking place primarily inside an iconic New York City yellow cab, Daddio centers around a woman's (Johnson) ride from John F. Kennedy International Airport in Queens to Manhattan. When she gets into the cab, the passenger is unknowingly stepping into what will become a world-shifting conversation with the driver (Penn). While Hall has written and created projects in the past, including Netflix's I Am Not Okay With This, Daddio is the first time she's directed a feature-length film.
As of right now, no theatrical release date has been set for Daddio.