The Big Picture
Mother, Couch is a film set in a furniture store and explores the experiences and memories the director associates with visiting IKEA.
Director Niclas Larsson, fondly recalls playing a game of hiding with friends in IKEA as a child, taking advantage of the store's size and layout.
Larsson discusses the challenges of editing the film to reveal information to the audience without giving away too much or being frustrating to watch.
Throughout its decades-long lifespan, IKEA has become something of a cultural staple. The massive furniture store destination carries practically everything someone could want for their home, with a set-up that guides customers through specific rooms, provides food, and, of course, sells ready-to-assemble furniture that has certainly never stressed anyone out. IKEA also creates fond memories for some, including Mother, Couch director Niclas Larsson.
At this year's Toronto International Film Festival, Larsson stopped by the Collider Media Studio at the Cinema Center at MARBL to talk with Collider Editor-in-Chief Steve Weintraub about Mother, Couch, which is set in a furniture store. During their conversation, they talked a bit about IKEA, with Larsson stating that he loves the furniture powerhouse. He reminisced on experiences he had as a kid, sharing that he would play a game with his friends. He also shares a little more on his thoughts about the general experience of visiting an IKEA.
"It's funny because when I was a kid it was a Swedish game, you hid in cabinets and closets and underneath rugs or whatever, until the closing hours. They have night guards, but they usually just have one night guard who does rounds, so you stayed after hours with friends, and you just lived there. Because it's so big, right? It's a surreal experience because it's a theater because it's sets, it's stages. I mean, everyone who's been to IKEA would know that it's like a kitchen, and then you walk into the living room, so you get the life experience."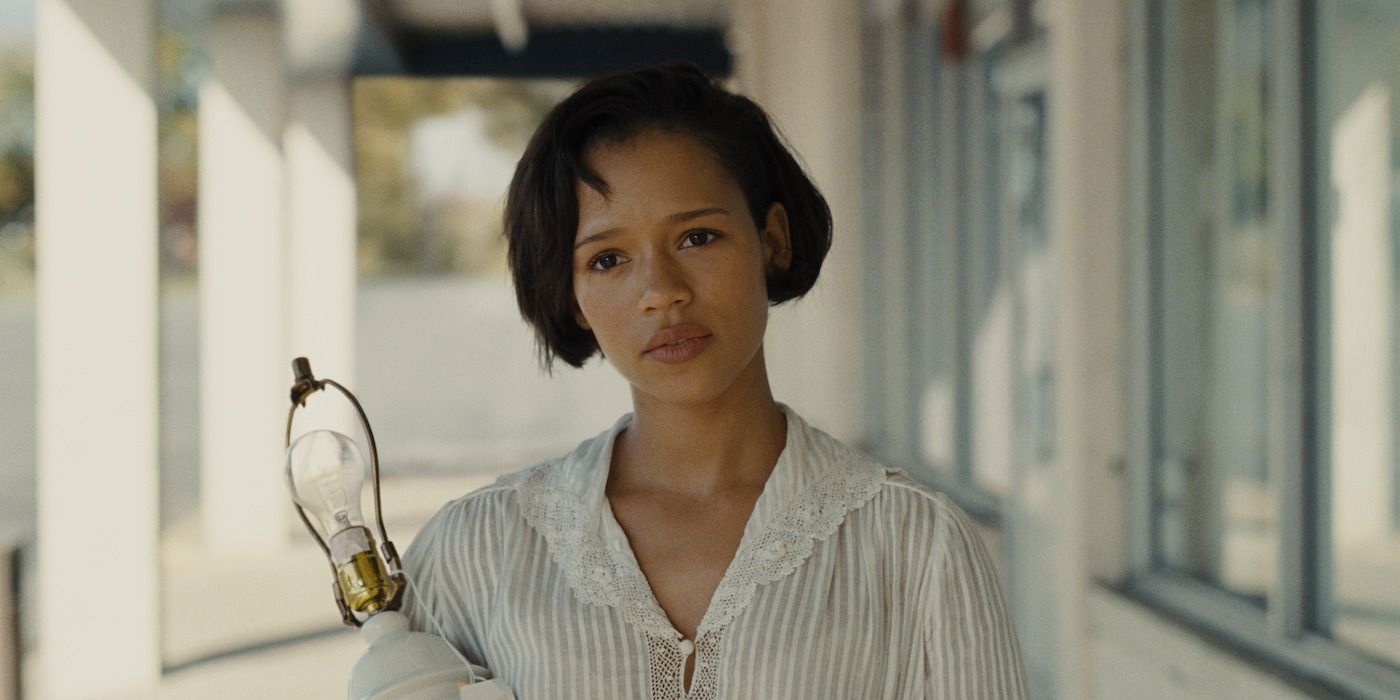 'Mother, Couch' Is Its Own Version of IKEA
Mother, Couch is simple enough in its premise: three estranged siblings reunite to visit their mother, who refuses to move from a couch at the furniture store. However, Larsson still had to be deliberate in how he revealed information to audiences, expanding on how the film has its own IKEA traits to it: "It was a ride, man. It was a puzzle to make sure you're not giving too much but not withholding too much because that's just frustrating to watch. There was a point in the edit, let's say four months in, where it didn't make any sense, the film." Of course, Larsson was eventually able to edit the film to a point that satisfied him.
Mother, Couch was written and directed by Larsson. The core family cast includes Ewan McGregor as David, Rhys Ifans as Gruffud, Lara Flynn Boyle as Linda, and Ellen Burstyn as the mother. Additional cast are Taylor Russell, F. Murrary Abraham, and Lake Bell. McGregor, Ryan Zacarias, David Harari, Jon Rosenberg, and Natalie Sellers executive produced. Lyrical Media's Alex Black, Fat City's Sara Murphy, Ella Bishop, and Pau Suris produced.
For more on the film, watch our interview with writer-director Niclas Larsson below.