The Big Picture
Wes Anderson is expanding on his Netflix short film with an anthology that will include three more strange and peculiar short films based on Roald Dahl stories.
The anthology will feature an A-list cast, including Benedict Cumberbatch, Ben Kingsley, Ralph Fiennes, Dev Patel, Richard Ayoade, and Rupert Friend, who will play multiple roles in different stories.
The first film in the anthology, The Wonderful Story of Henry Sugar, follows a man who seeks to master the skill of seeing without his eyes in order to cheat at gambling. It will be released in theaters on September 20 and on Netflix on September 27.
Wes Anderson is back at the Venice Film Festival with his Netflix short film The Wonderful Story of Henry Sugar. However, the acclaimed director has now confirmed that this project is just the beginning of a larger anthology that will feature three additional short films: The Swan, Poison and The Ratcatcher.
During the Venice press conference for Henry Sugar, per Variety, Anderson said that the three short films are "very, very strange." They are all based on a collection of short stories penned by Roald Dahl. While Anderson declined to provide major plot details – or how he would be adapting each installment – he did shed a bit of light on the overarching story of each short film:
"There's another one that's in the Henry Sugar collection that's called The Swan, we've done that with Rupert Friend," Anderson said. "We did a very old one called Poison, which is one I always loved…and then we've also done a very, very strange one called Ratcatcher, which is from a book called Claud's Dog, a kind of obscure Dahl book set in the Eastern part of England. It's a really rural one, it's a peculiar story. And they're all strange. But I don't really have any other ones in mind. I have some things brewing, but that might be it for Dahl for the moment."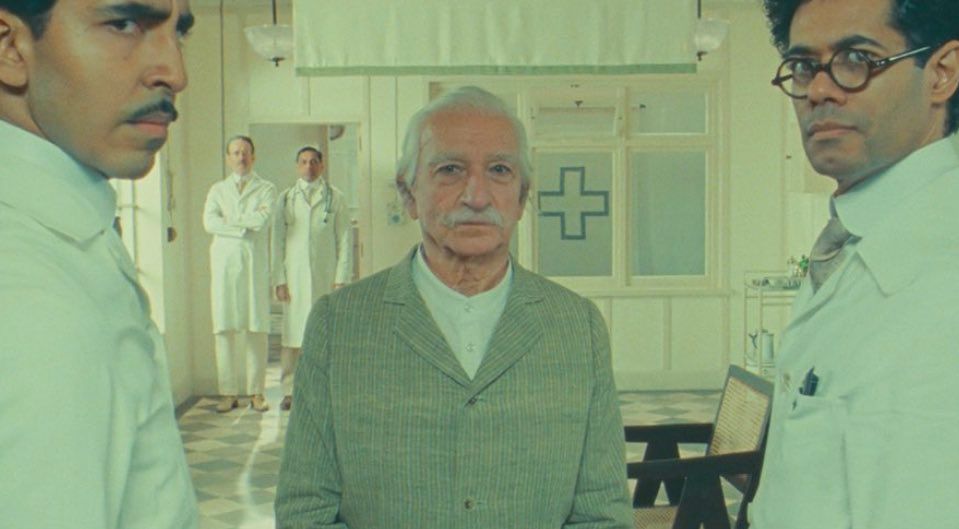 The Films Will Feature an A-List Cast
No cast members for the other three films have been confirmed beyond Friend. However, Henry Sugar stars Benedict Cumberbatch, Ben Kingsley, Ralph Fiennes, Dev Patel, Richard Ayoade and Friend. This group will apparently feature in the other short films, with Friend previously telling Variety that Anderson "took four of [Dahl's stories] and put together a smaller troupe," and that the aforementioned six actors "each play in around two of the stories and kind of change roles."
Henry Sugar will follow a rich man that learns of a guru who can see without his eyes. The man then "sets out to master the skill in order to cheat at gambling," per the film's logline. Anderson directed from a self-written screenplay and produced the film through his American Empirical banner, alongside Jeremy Dawson and Steven Rales for American Paintbrush.
Henry Sugar will be released in limited theaters on Sept. 20 and will stream on Netflix on Sept. 27.