The Big Picture
Kelly Marcel, director of Venom 3, expressed her admiration for Tom Hardy and their long history of collaboration in the franchise. They love working together and can't wait for fans to see what they have in store.
Marcel credited Hardy for his dedication to the characters in the Venom films. They spend months crafting the story together and there's no way to make the movies without his input.
Venom 3 is set to release in theaters on July 12, 2024, but given the current circumstances, it's uncertain if the date will stick.
Kelly Marcel was upgraded from screenwriter to director on Venom 3 last year, and now she's been talking about her admiration for her star and close friend Tom Hardy as the actor prepares to reprise his role as Eddie Brock, the human host for the alien symbiote known as Venom, in the latest outing based on the legendary Spider-Man anti-hero.
Speaking with Collider's Emily Bernard to discuss the conclusion of her Apple+ horror series, The Changeling, Marcel was also asked about her foray into big-budget filmmaking with Marvel and Sony's latest installment of the adventures of Eddie Brock and his symbiote bestie — although production has been held up for now.
Bernard asked Marcel about her directorial debut, sharing the excitement of seeing Hardy return to the screen and noting Marcel's long history of collaboration with the franchise's star — the pair co-founded the "Bad Dog Theater Company" back in 2010, where she serves as a co-artistic director, and Marcel was effusive in her praise of Hardy, adding that she couldn't wait for fans to see what they were cooking up.
"I'll get killed if I say anything about Venom 3, but I will say, yes, Tom and I have had a long collaborative history with each other. We love each other. Love working with each other. Both of us are passionate about the Venom franchise. It's just really a joy for us to be able to get to do this third one together. I can't really tease you anything about it other than it's going to be amazing. Tom and I genuinely just have a blast with each other whenever we get to work together. There's a lot of laughing that happens."
Tom Hardy and Kelly Marcel Have a Long History Together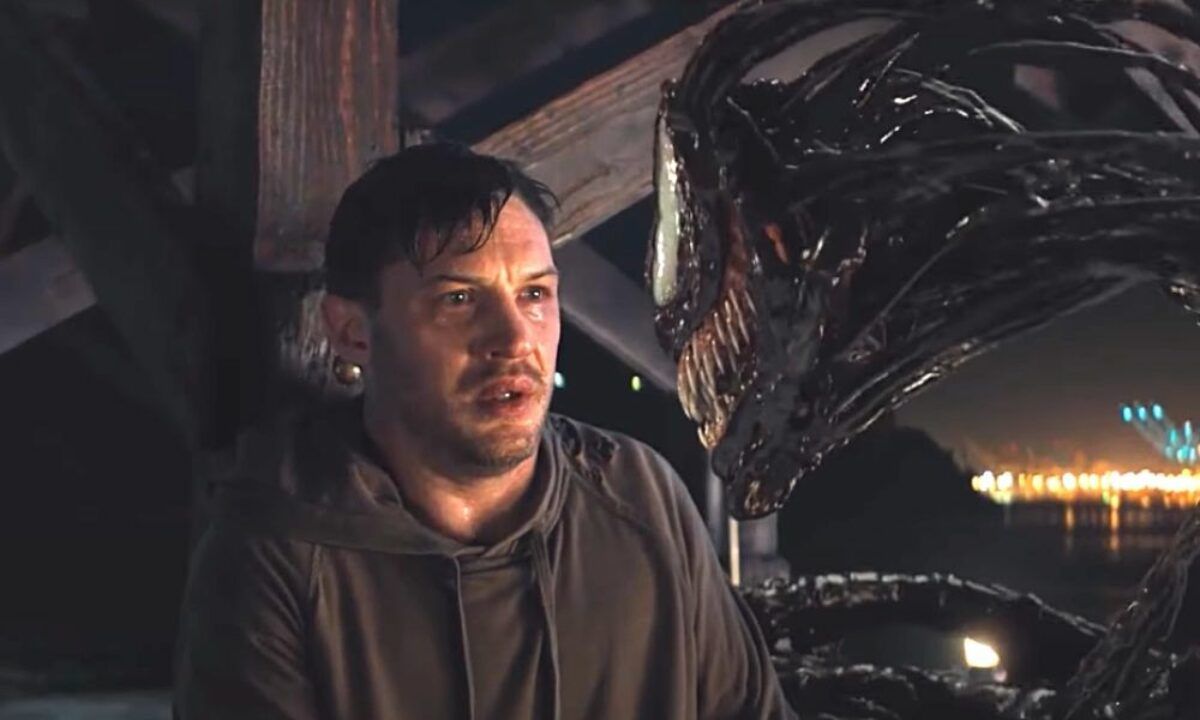 Marcel was credited as the writer for Venom: Let There Be Carnage, which also happened to be based on a story thought up by Hardy — proof alone that the pair's long friendship can extend professionally into Hollywood. Marcel revealed the process that the pair would go through to come up with the story for the films, and praised Hardy for his dedication to the characters.
Yeah, on Venom 2, he got a "story by" [credit]. We sit for months and do this on Zoom, or in person, or hole up in hotel rooms, board rooms, you know, for weeks and really bash out the story, and he is Eddie and he is Venom. It's a weird one. There's just no way of doing these movies without the amount of input that Tom gives. He's really, really dedicated to what happens to these characters.
When is Venom 3 Going to Come Out?
Venom 3 is due to be released in theatres on July 12, 2024 — although, who knows what will happen at this stage. You can check out our guide to the movie here. Look for more from our exclusive interview with Marcel soon.