Ridley Scott's vision of Napoleon is getting grander with each reveal. From massive sets, outdoor locations, and production design to its leading pair of compelling performers is intriguing the audiences to take a peek into the monarch's life. Starring Joaquin Phoenix as the titular character along with Vanessa Kirby as Empress Josephine, the feature aims to bring the iconic character to life in a humane way.
To give more insight into his relationship with his better half, the makers have unveiled a new featurette. "Josaphine's story is mind-blowing really. You first meet her after she's been released from prison," tells Kirby. The movie is going to address the complexities of their relationship and see how they influenced each other, "She was kind of outsider just as Napoleon was," the actor explains about their connection, adding, "She met Napoleon and saw something in him incredibly ambitious, probably quite frightening."
Speaking further about their "interesting dynamic," she reveals the on-screen unfolding is "an insight about how they were deeply attached to each other." As for playing the historical figure in her raw, humane version, the actor found "compassion" for her "because it was a brutal time and he was brutal to be with." Kirby dubs Josaphine an "incredible force of nature," whose ties with Napoleon guided and influenced much of his path that fans never knew. The partnership between Phoenix and Kirby brings out the "volatile" chemistry between the characters, and their performance reflect all the love, insecurities, and madness that such a relationship brings and avoids the cliché of the period drama
The Ensemble Cast of 'Napoleon'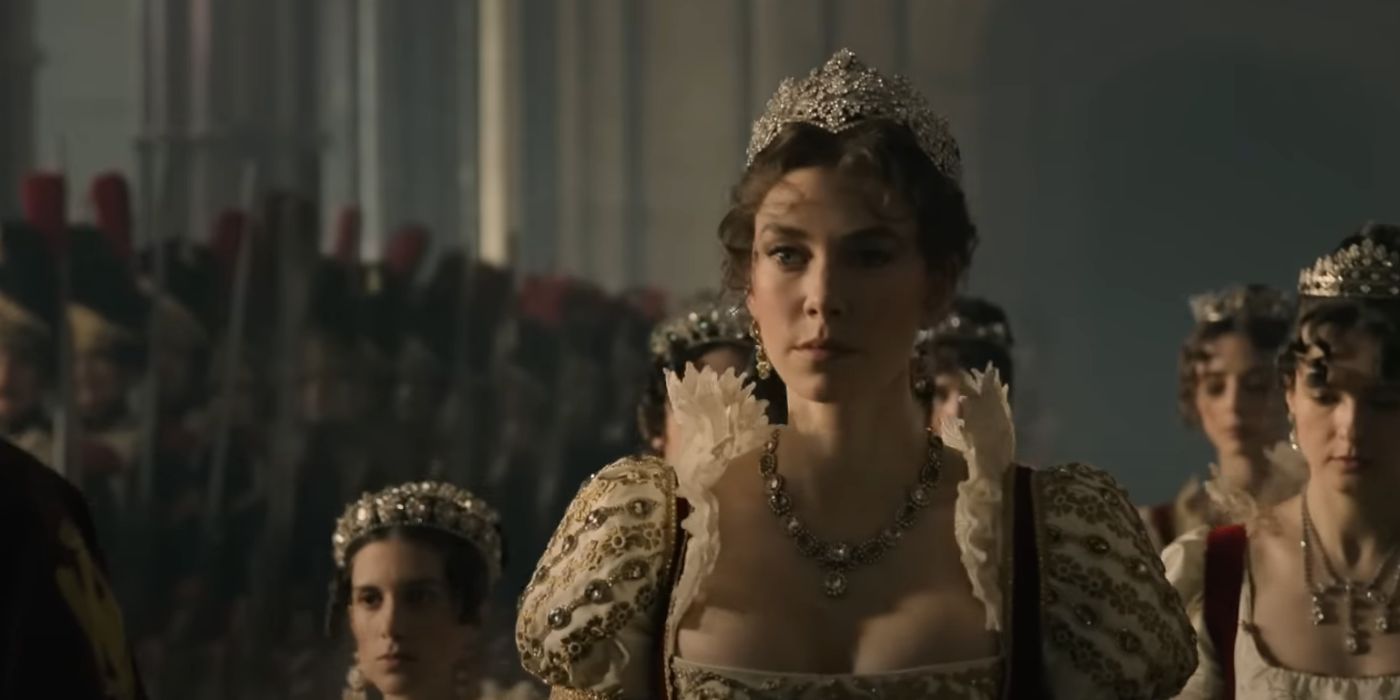 Napoleon's cast is full of power packed performers who'll bring other iconic figures to life, the ensemble includes Matthew Needham as Lucien Bonaparte, Youssef Kerkour as Marshal Davout, Rupert Everett as Arthur Wellesley, Duke of Wellington, Tahar Rahim as Paul Barras, Ben Miles as Caulaincourt, and Paul Rhys as Talleyrand. Further rounding off the cast are Catherine Walker, Gavin Spokes, John Hollingworth, Mark Bonnar, Sam Crane, and many more.
Napoleon is scheduled to be released theatrically on November 22 before streaming on Apple TV+.