The Big Picture
V/H/S/85 is the sixth installment in the found-footage horror franchise and is set to bring a new level of intensity to the genre.
The film features a seven-minute long-take sequence, which was challenging to film but adds to the gory and stressful atmosphere.
The movie embraces the 80s and includes five unique and haunting tales told by both established horror auteurs and indie filmmakers.
The sixth installment in the long-running found-footage horror franchise V/H/S is about to hit a new level of intensity as it enters the so-called Golden Age of Horror Cinema. V/H/S/85 pulls from the darkest side of the era with its five unique and haunting tales told by established horror auteurs like David Bruckner and Scott Derrickson and relative newcomers or independent filmmakers like Natasha Kermani. One thing that will give this entry an edge is a horrifying long-take sequence to get the blood pumping ahead of the film's haunting conclusion. At Fantastic Fest where the film made its world premiere, Collider's Perri Nemiroff asked Bruckner what he could tease about the scene and the difficulties of filming it.
Long takes, or "oners" can be quite challenging to get right, but they can also elevate a film to a new level when pulled off successfully. Action franchises like Chris Hemsworth's Extraction films use these to create dynamic, bonkers sequences that bring the viewer directly into the action as the intensity continues to climb. It's not just action that benefits from oners though. Horror films have made great use of such shots like Stanley Kubrick's masterpiece The Shining which slowly builds dread with an iconic long take showing the Overlook Hotel from Danny Torrance's (Danny Lloyd) point of view as he cycles through the halls.
V/H/S/85's seven-minute oner hardly compares to setting Hemsworth on fire for a 21-minute shot, but Bruckner says it still took around 15 to 16 tries to get right along with a dizzying effort as the director. The result, however, is a gory and stressful scene that the cast and crew poured their blood, sweat, and tears into:
"Well, in the wraparound, towards the end of it, there is something that culminates in like a seven-minute oner. So you've got running, jumping, screaming, practical effects, there's blood hitting the wall – there's a lot happening all at once. As a director looking at the monitor, I can't even comprehend everything that's going down in that moment of time between action and cut. So, sometimes in the amount of time we could take to stop and talk it all through, we'd just say, 'Let's go again,' and, 'While the energy is up, what if it's faster, harder? Let's let's break the moment!' And we just push it even further. But yeah, there's some dizzying running-around moments, not to be too specific."
'V/H/S/85' Embraces the 80s With Its Stories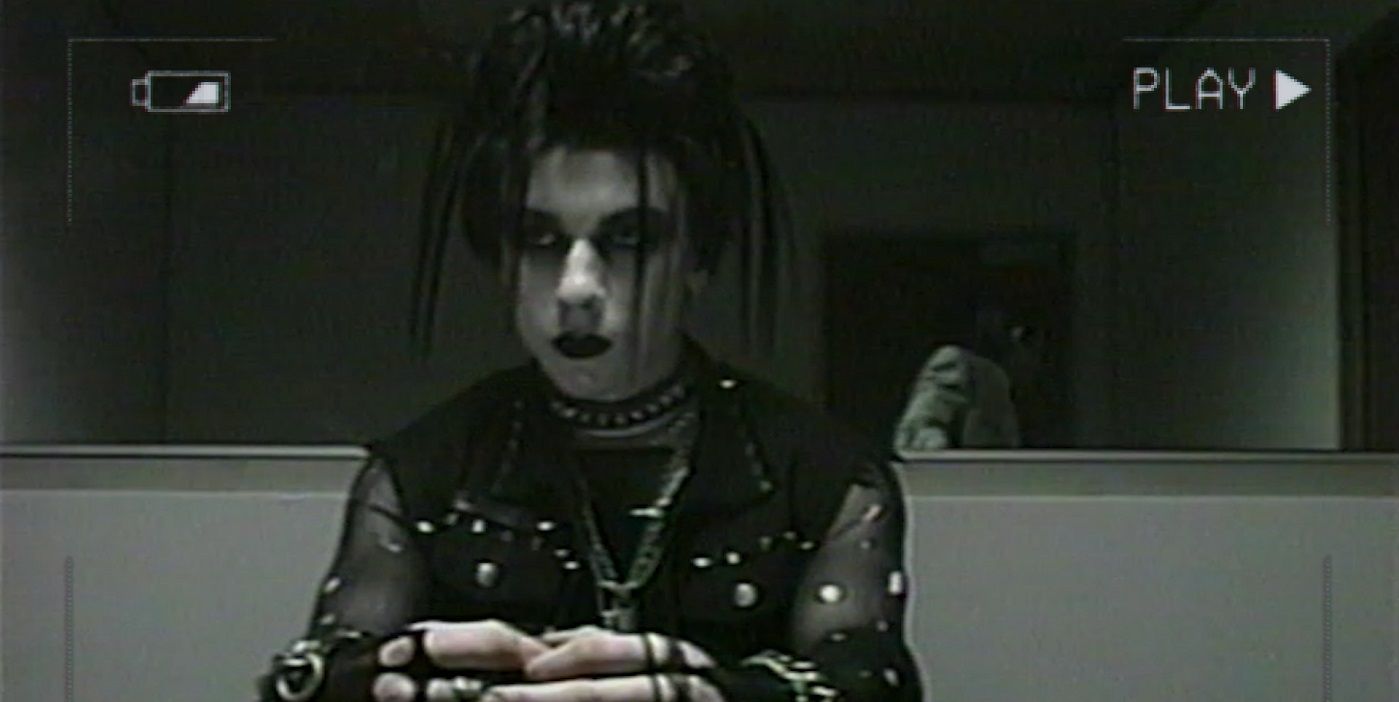 Bruckner directs V/H/S/85's wraparound segment which follows a spooky research study involving a boy who becomes transfixed on his television. His work pulls together the stories of the four other directors including Derrickson, Kermani, Gigi Saul Guerrero, and Mike P. Nelson along with writers Zoe Cooper, Evan Dickson, and C. Robert Cargill who cover topics from a nightmarish skiing adventure to the rise of VR and horrific dreams caught on film all through the lens of found footage horror. Expect plenty of practical gore and unique brands of terror from the Hellraiser reboot director and his fellow filmmakers as they explore one of horror's most distinct periods.
Emmy nominee Freddy Rodríguez leads the diverse ensemble of V/H/S/85 alongside Jordan Belfi, James Ransone, Dani Deetté, Justen Jones, Marcio Moreno, Ari Gallegos, Forrest Hartl, Duffy McManus, Eric Pierson, Felipe de Lara, Tom Reed and Vivian Morse.
The film debuts on Shudder on October 6. Check out the full interview below: