The Big Picture
Universal announced a year-round horror experience in Las Vegas, combining their knowledge of horror with cutting-edge immersive experiences at AREA15.
The attraction will be the central focus of AREA15's 20-acre extension, with 110,000 square feet dedicated to three haunted house attractions, dining, and shopping options.
Universal Horror Unleashed will cater to horror enthusiasts and those seeking intense entertainment, similar to Halloween Horror Nights events, bringing frightful fun to Las Vegas year-round. No opening date announced yet.
Universal has announced the name of its upcoming year-round horror experience in Nevada, bringing the company's renowned ability induce shocks, scares, spooks and spills to a whole new audience. The upcoming attraction, set to be situated at AREA15 in Las Vegas, combines the company's extensive knowledge of horror with cutting-edge immersive experiences in a fresh way. You can expect a range of extraordinary and scary adventures alongside creepy restaurants and spooky bars.
The attraction will serve as the central focus for AREA15's forthcoming 20-acre extension. Winston Fisher, the CEO of AREA15, has expressed his intention to commence construction on this project within the next six months. The entire expansion of AREA15 will provide more than 413,000 square feet of adaptable retail space, and Universal's facility will encompass 110,000 square feet of that area. Within their dedicated space, they have enough room to host three extensive haunted house attractions, in addition to dining and shopping options.
Universal Horror Unleashed will cater to the desires of Universal's horror enthusiasts and will also pique the interest of anyone seeking a more intense form of entertainment, similar to that found at the company's theme parks during their legendary Halloween Horror Nights events. In its 32nd year, Halloween Horror Nights is currently taking place with select locations bringing NBCUniversal's iconic horror brands to life in terrifying ways including The Exorcist: Believer, Five Nights at Freddy's, CHUCKY, The Purge, Universal Monsters  and more. Other pop culture touchstones to receive the Halloween Horror Nights treatment, in the form of their patented haunted houses, include The Last of Us and Stranger Things, both of which feature prominently this year in the theme parks.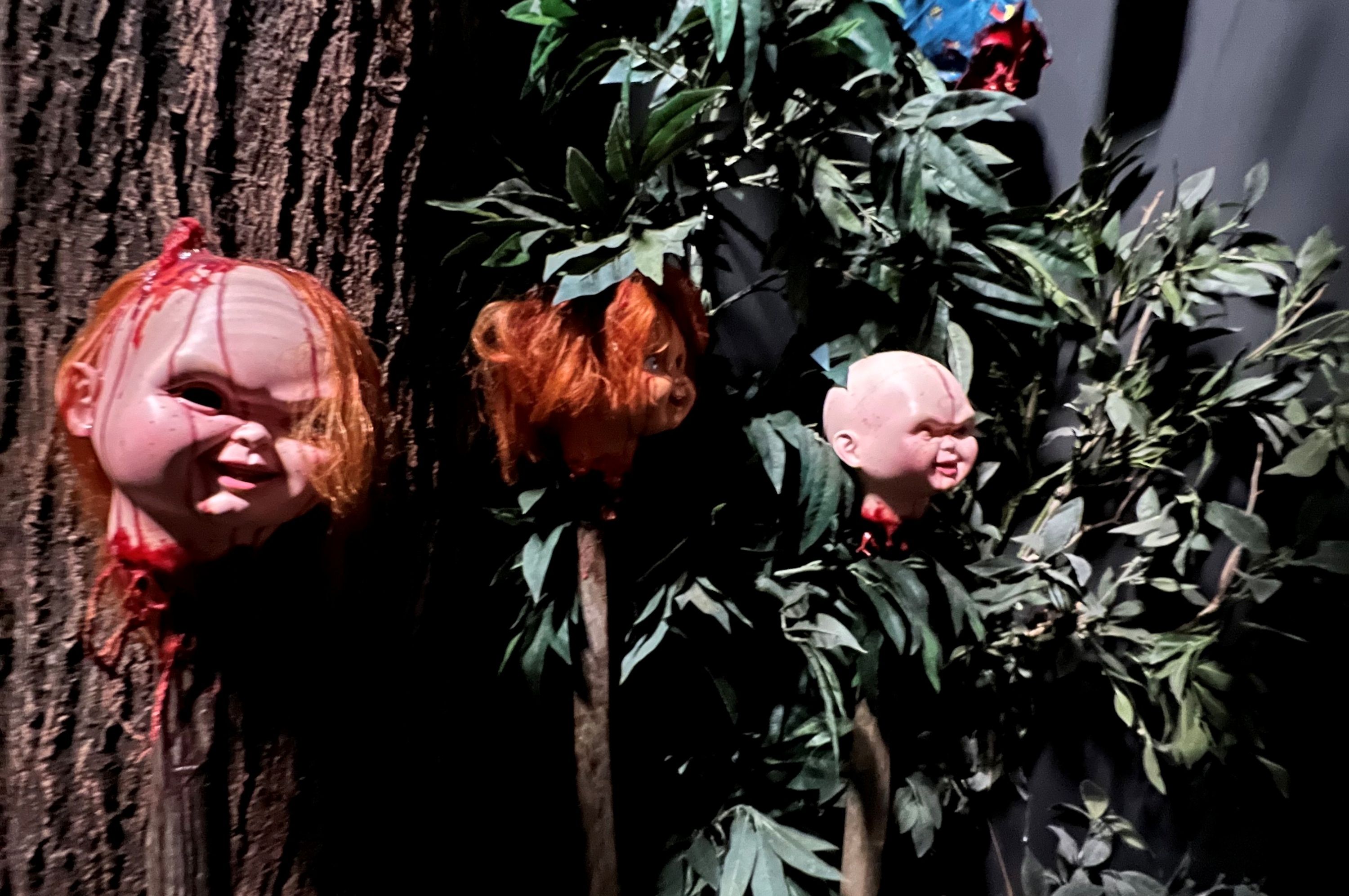 "Unique Style of Horror Storytelling"
"Universal Horror Unleashed is another way we are using our unique style of horror storytelling to engage fans of this genre," Universal Destinations & Experiences President, New Ventures, Page Thompson said. "We look forward to bringing frightful fun to Las Vegas year-round."
The only real question is what Universal Horror Unleashed actually is — is it Halloween Horror Nights all year round or a more bespoke experience? Either way, it sounds like a must-see for any horror fans looking to experience Universal's expertise given their long history of incredible work with monsters.
Universal hasn't officially announced an opening date for Universal Horror Unleashed, but we'll bring details on that as and when we hear it.