The Big Picture
Len Wiseman's insistence on directing the first Underworld film was a dealbreaker for most producers and studios, but his determination paid off in the end.
Despite offers to buy the script on the condition that he didn't direct, Wiseman held firm and ended up helming a surprise box office hit that spawned four sequels.
The Underworld franchise became a huge success, raking in over half a billion dollars at the box office and amassing a loyal fanbase.
As Underworld reaches its 20th anniversary, Collider's Carly Lane sat down with franchise director Len Wiseman (Total Recall) to celebrate the lycan and vampire legacy and reminisce about how all of that came to be in the early aughts. Much like a lot of people in the production of the first movie, Wiseman was a first-timer – up until that point, the filmmaker had only helmed music videos. And this was one of the biggest obstacles that kept Underworld from coming off the page for a long time.
In the interview, Wiseman revealed to Collider the fact that, even after production companies got involved with the story that he wanted to tell, his insistence on directing it himself was a dealbreaker for most producers and studios. As Wiseman waited for a yes, he worked on the story with Kevin Grevioux and Danny McBride and more people started getting interested, including Sony Pictures, which finally ended up greenlighting the project. But all of that happened because the aspiring movie director came to a crossroads in his career:
"[Dimension] had their vampire franchise already and were looking for something just strictly werewolf-based, but it [hit] a rhythm that we found very interesting, and we developed it further. Our agent at the time said, 'I think this is a really clever idea and let's continue to develop it as that idea that you are putting together, and we'll take it out.' So that's what we did, and I spent about six months or so doing elaborate artwork for it. We started pitching the script around and got a lot of attention from it, which was great. A lot of the big studios were taking all these meetings. It was exciting, and we got quite a few offers to buy the script — as long as I didn't direct, because I hadn't directed a movie before."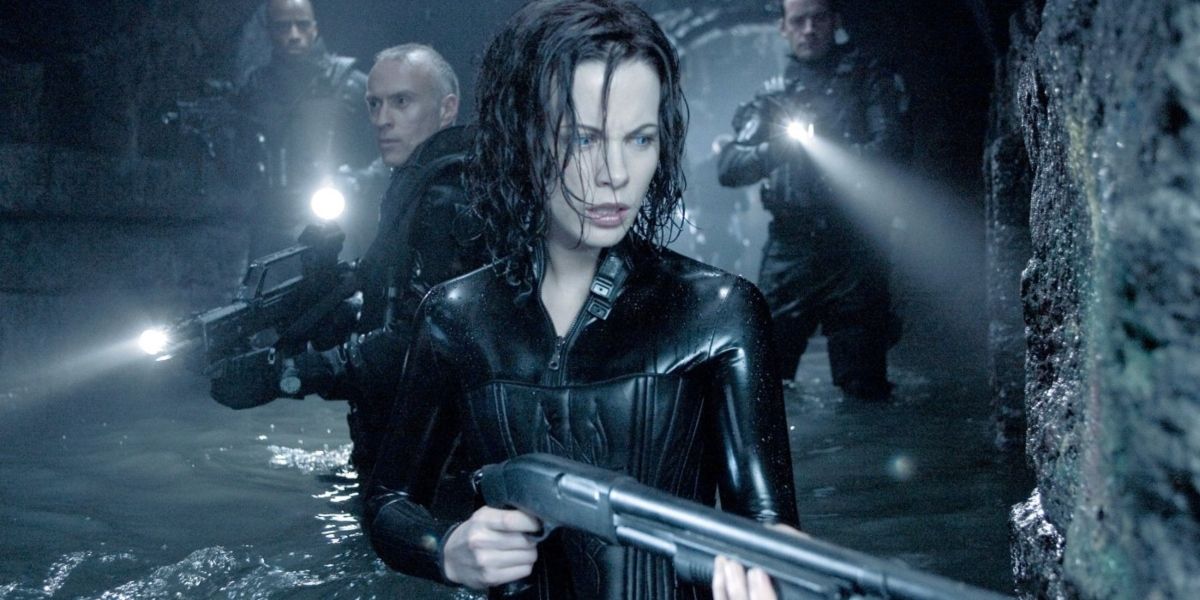 Taking a Risk With 'Underworld' Paid Off, As We All Know
Little did Wiseman know, but that was history in the making. By refusing to let go of his dreams and putting his foot down until somebody allowed him to direct Underworld, he ended up helming a surprise box office hit that spawned four sequels — all of which Wiseman worked in either as director, producer, or screenwriter.
After Underworld, Wiseman went on to direct Live Free or Die Hard, the remake of Total Recall, and episodes from Lucifer, APB, and Sleepy Hollow — a TV series he co-created. The Underworld franchise raked in more than half a billion dollars at the box office and conquered a loyal fanbase that will certainly re-watch all five films in celebration this month.
Make sure you check out the rest of our conversation with Wiseman to keep celebrating the 20th anniversary of Underworld.