The Big Picture
Len Wiseman initially didn't know about British actor Bill Nighy before casting him as Vampire Viktor in Underworld but was extremely impressed by his audition.
Nighy's career took off after Underworld, with notable roles in Pirates of the Caribbean, Harry Potter, and The Hitchhiker's Guide to the Galaxy.
The cast of Underworld also includes Kate Beckinsale, Scott Speedman, Michael Sheen, Wentworth Miller, Shane Brolly, and Sophia Myles.
When he directed Underworld, filmmaker Len Wiseman was new to the movie industry, having only directed music videos up to that point. A lot of it was new to him, and there were certain people he just didn't know or hadn't even heard about. As he sat down with Collider's Carly Lane to celebrate the movie's 20th anniversary, Wiseman revealed that one of those people was renowned British actor Bill Nighy (Living), who he thought he "discovered" while doing auditions for the vampire cast in the movie.
Nighy played Viktor, one of the oldest and most powerful vampires in the Underworld franchise, but also one that left clear instructions to only wake him from his hibernation when absolutely necessary. That's what Selene (Kate Beckinsale) does, but by breaking protocol she awakens Viktor's fury as well. And Wiseman saw Nighy's potential as the vampire elder during the auditions:
"When I went to London and I was casting, and we were looking for Victor, I'm seeing a lot of the Emperors from Star Wars and all these really great character actors that I love. I didn't know Bill Nighy. I'm behind the camera, I'm doing the audition, and I just had chills. I remember telling the studio, "I have found this guy that people are going to be so impressed with, and his name is Bill Nighy." I thought I had discovered him, that's how naive I was."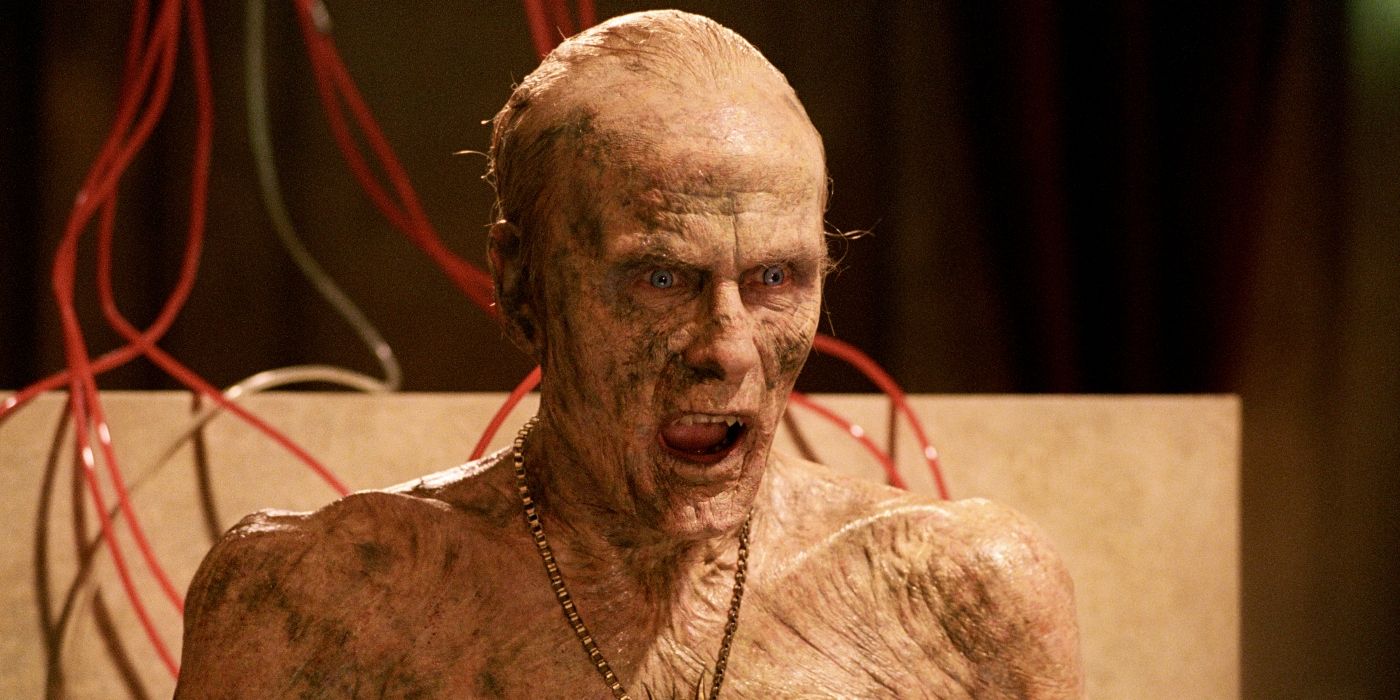 Bill Nighy Only Got Bigger After 'Underworld'
Not long after he starred in Underworld, Nighy became a household name in mainstream cinema after he played fan-favorite villain Davy Jones in Pirates of the Caribbean: Dead Man's Chest, Slartibartfast in The Hitchhiker's Guide to the Galaxy and Minister Rufus Scrimgeour in Harry Potter and the Deathly Hallows Part 1. Nighy also reprised his role as Viktor in Underworld: Evolution and Underworld: Rise of the Lycans. Wiseman worked with the actor again in the Total Recall remake, this time fully aware of who the British star was.
Aside from Nighy and Beckinsale, the cast of Underworld also features Scott Speedman (Grey's Anatomy), Michael Sheen (Good Omens), Shane Brolly (Spread), Wentworth Miller (Legends of Tomorrow), and Sophia Myles (A Very British Scandal).
Don't miss the rest of our conversation with Wiseman for the 20th anniversary of Underworld.