The Big Picture
Director Len Wiseman explains that there won't be a director's cut of Underworld due to budget constraints and a lack of footage, but he is happy with the version that audiences currently get to watch.
The extended cut of the movie already includes additional material that amounts to about 12 minutes, providing a deeper look into the world and mythology of Underworld.
The backstory between Lucian and Sonya, which was originally cut for pacing, ended up being used in the prequel film Underworld: Rise of the Lycans, showcasing the importance of previously abandoned material.
This month, Underworld celebrates its 20th anniversary and even though fans would certainly like to see more of it, director Len Wiseman told Collider's Carly Lane that he's not planning to release a director's cut of the movie — not because he doesn't want to, it's just that it's not possible.
An extended cut of the movie has already been released alongside special editions, but the extra material doesn't amount to much more than 12 minutes. What we need to remember is that even though it has an ambitious-looking scale, Underworld was pretty much filmed like an independent movie, with an extremely limited budget — it was greenlit at $16 million. This suggests that there was little to no room to shoot alternate and extended versions of scenes that would make the movie longer. And, as Wiseman suggested to Collider, he's pretty happy with the version that we all get to watch.
"there is no other footage that exists to do that other than the storyboards that are on my shelf. The extended cut was, in essence, a director's cut in my mind. It was a chance to have… a lot of it was the world that we did cut for pacing. The part that I really was very interested in was in the first film, which we always thought was gonna be one movie, but we did map out a whole origin story for it. A lot of that was the backstory between Lucian and Sonya that originally was cut shorter."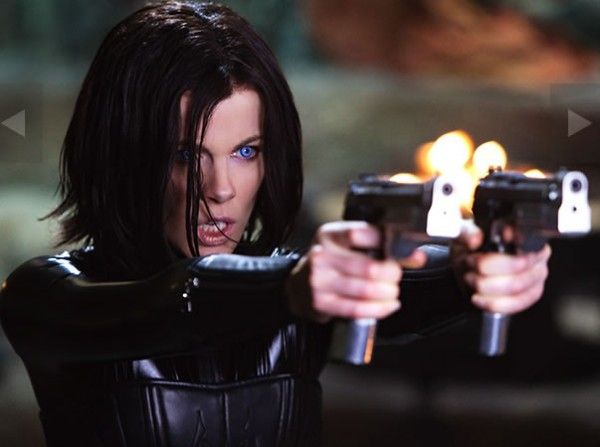 Abandoned Material For 'Underworld' Ended Up Getting Used in Prequel
The director proceeds to reveal that even though the full backstory he created never got past the storyboard phase, it became important content to use for Underworld: Rise of the Lycans. The third movie in the franchise is a prequel that dives deeper into the mythology and war between vampires and lycans. Despite all this, Wiseman said that the extended cut that we have is basically a director's cut.
Even though we've been seeing director's cuts become a different thing in past years – Zack Snyder announced a director's cut for Rebel Moon even before the movie premiered – it's important to remember that, more often than not, directors come off a project pretty satisfied with the final version of the movie they helmed, and normally a director's cut suggests that a director's vision got so altered by a studio that they felt the need to re-release it, so the public could see what the original idea was presented like.
Don't miss the rest of our conversation with Wiseman celebrating the 20th anniversary of Underworld.