The Big Picture
Director Len Wiseman had doubts about the success of his first-ever feature film, Underworld, due to limited budget and no distribution company involved.
Wiseman's belief in the movie's potential grew when Screen Gems came on board and billboards started to appear, mking him realize it was a "real movie."
Underworld became a surprise hit, spawning four sequels and a loyal fanbase, earning over half a billion dollars and elevating Wiseman and Kate Beckinsale's careers.
Every director wants people to resonate with their movie. However, due to a series of circumstances, a lot of them get anxious when the time comes to finally see their work put on big screens in movie theaters across the world. This happened to Len Wiseman, whose first-ever feature film was Underworld. As the vampire vs. werewolves movie turns 20, the director sat down with Collider's Carly Lane to talk about the process of getting the action movie made.
During the interview, Wiseman told Collider that he had a hard time believing that anyone would care about the story of Selene (Kate Beckinsale) and the centuries-old war between lycans and vampires. Of course, there were a lot of elements that laid the ground for this kind of thinking: Aside from being a freshman director, Wiseman filmed with an incredibly limited budget for an action film and until halfway through production there was no distribution company involved. This made him think that the movie would end up being released straight to DVD – something that was fairly common in 2003. The filmmaker even got used to the idea:
"I honestly remember thinking, 'If this does really well and people notice it, if this goes straight to video, but they think it's cool, maybe it'll find an audience.' But I truly was not expecting it to."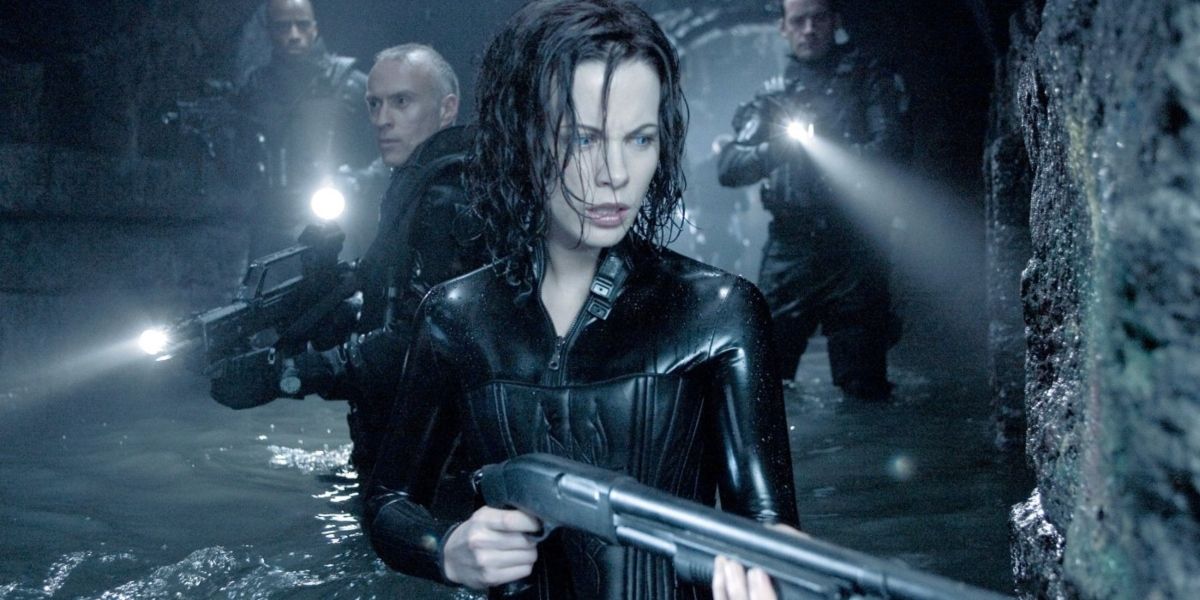 This Is How Wiseman Started to Believe in 'Underworld's Potential
The game-changer happened when Screen Gems came on board and after a while, Wiseman started to see billboards of the movie spread around. The director revealed that this was when he started thinking that it was "actually a real movie." The fact that the movie was advertised at the same level as Marvel's Daredevil helped the director see that there was some potential to his story, even though, in his mind, Underworld wasn't "anywhere near the size of Daredevil."
Ironically, the Daredevil movie became one of the early Marvel titles that had a lackluster legacy. Underworld, on the other hand, became a surprise hit and spawned four sequels and a fanbase that is loyal to the franchise to this day. The franchise raked in more than half a billion dollars at the box office and elevated the careers of Wiseman and Beckinsale.
You can remember Underworld's legacy by reading the rest of our conversation with Wiseman right here on Collider.