The Big Picture
Squealer, a new film by Andy Armstrong, sheds light on the horrifying crimes of Canadian serial killer Robert Pickton, who operated undetected for years.
The movie depicts a survivor of Pickton's brutal killings being taken into the care of medical professionals, as a social worker takes it upon herself to seek justice for the missing sex workers in Vancouver.
Robert Pickton, who used his pig farm to dispose of victims' bodies, was convicted of second-degree murder of six women but is believed to be responsible for many more deaths. Watch Squealer on demand and digital on November 3.
The brutality of serial killers like John Wayne Gacy, Jeffrey Dahmer, and Ted Bundy has been the focus of several documentaries and scripted productions over the last several years. Like something out of a Rob Zombie flick, Andy Armstrong's latest feature, Squealer, will shine a light on one of the biggest killers in Canadian history. Robert Pickton haunted the area of Vancouver for years, going unsuspected and unnoticed until one of his victims was miraculously able to escape, survive her seemingly fatal wounds, and tell her story. In a trailer released by Lionsgate, audiences can witness the horror that's to come in the Tyrese Gibson (the Fast & Furious franchise) and Wes Chatham (Ahsoka) led film.
Not for the faint of heart, the teaser opens with a woman being rushed through a hospital. Naked, brutally beaten, and in shock, the lone survivor of a string of serial killings is taken into the care of medical professionals. With the police failing to serve their community, a social worker (Danielle Burgio, Summer of Sam) takes things into her own hands, hoping to provide justice and safety to the ever-growing number of sex workers who have gone missing over the last few years.
Along with Gibson, Chatham, and Burgio, Squealer also stars Theo Rossi (Sons of Anarchy), Kate Moennig (The L Word), Ronnie Gene Blevins (The Conjuring: The Devil Made Me Do It), Sydney Carvill (Adalynn), and Christina Gonzalez.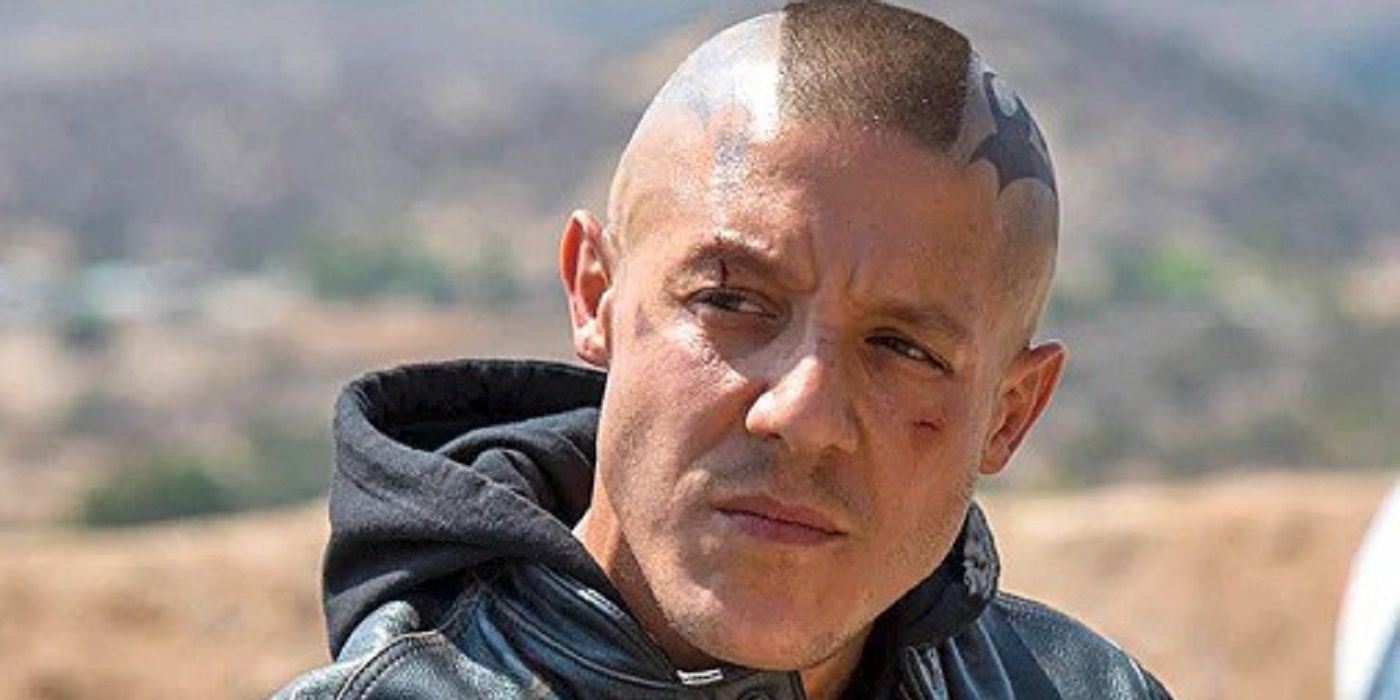 The True Story Behind Robert Pickton
While Squealer will be a dramatized telling of the gruesome and heinous crimes committed by one of Canada's most notorious serial killers, the production team didn't need to go too far from fact to turn it into a horrific story that seems more like fiction. Growing up on his family's pig farm, where work was always more important than school, Pickton was the obvious choice to take over the business when his parents stepped down. Using his pigs as accomplices in his crimes, he would feed the bodies of his victims to the animals. Pickton easily operated for more than 20 years as he chose his victims from sex workers in Vancouver – a group of people who are still less likely to be investigated after they've gone missing. Finally, one of his victims was able to escape, sending law enforcement to his door. Though he's been convicted of the second-degree murders of six women, it's more than likely that the deaths he's responsible for are much higher.
Check out the trailer for Squealer below and watch the film when it arrives on demand and digital on November 3.