The Big Picture
Blumhouse's upcoming movie, Totally Killer, combines time-travel and slasher elements with 80s glam, offering a unique twist on the genre.
The trailer features familiar pop culture references and tropes, such as Back to the Future and the 'Cabin in the Woods' trope, while also subverting them.
Totally Killer stars Kiernan Shipka as Jamie, who time travels to the 1980s to stop the "Sweet Sixteen Killer" with the help of her mother's teenage self and friends.
After giving fans M3GAN earlier this year, Blumhouse is bringing Totally Killer just in time for the spooky season this year. The movie, which features Kiernan Shipka in the lead role, is part time-travel and part slasher all wrapped up in 80s glam – a combination rarely seen in the genre. Blumhouse has released the first trailer of the upcoming feature, and it'll make you laugh at all the questionable moments as it seamlessly combines slasher movie tropes with nostalgic beats.
The trailer sees the "Sweet Sixteen Killer" returning to claim a final victim 35 years after a group of friends were killed in the woods. We see Jamie (Shipka), a teenager who ignores her mother's warnings and eventually comes face to face with the killer. As she tries to run away from him, she accidentally time-travels to the 1980s, setting the story in motion. Now she has seven hours before she is permanently trapped in the past, and she teams up with her mother's teenage self and her friends to stop the killer once and for all.
What to Expect From 'Totally Killer?'
From the first trailer, Totally Killer feels very familiar but with a twist. The trailer hits all the right pop culture notes like the mention of Back to the Future, the classic "Cabin in the Woods" trope, and the outrageous '80s culture among other things. The relationship between Jamie and her mother Pam (played by Julie Bowen) will remind fans of another hit classic Freaky Friday.The feature, directed by Nahnatchka Khan, will take many fan-favorite tropes seen in the movies and will then turn them on their head.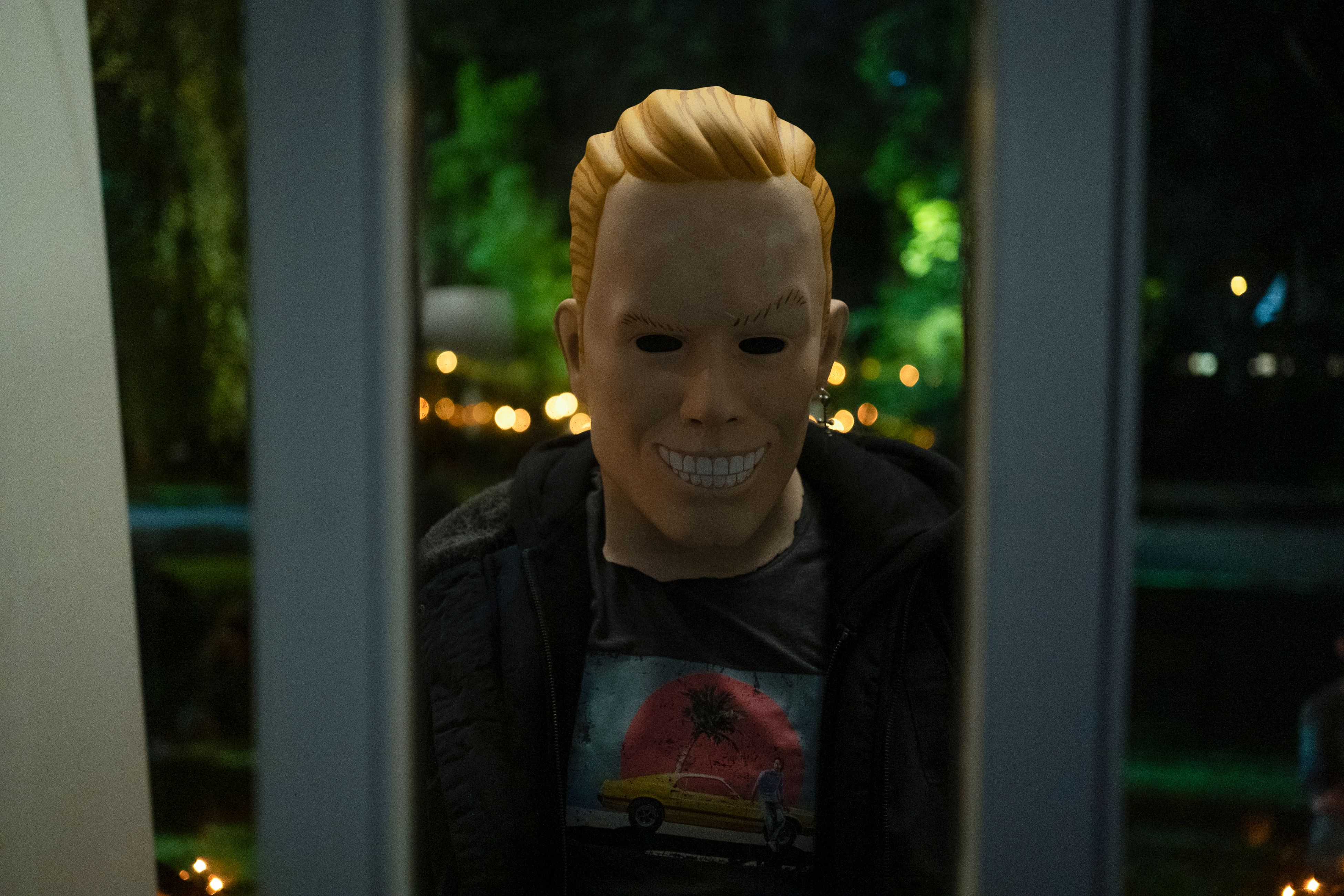 Totally Killer is written by David Matalon, Sasha Perl-Raver, and Jen D'Angelo. It stars Olivia Holt as young Pam, Charlie Gillespie, Lochlyn Munro, Troy Leigh-Anne Johnson, Liana Liberato, Kelcey Mawema, and Stephi Chin-Salvo. Further rounding off the cast are Anna Diaz, Ella Choi, Jeremy Monn-Djasgnar, Nathaniel Appiah, and Jonathan Potts along with Randall Park. While Jason Blum, Adam Hendricks, and Greg Gilreath all serve as producers.
Totally Killer will premiere globally on October 6, exclusively on Prime Video. You can check out the trailer below: