The Big Picture
Academy Award winners Tommy Lee Jones and Jamie Foxx team up in The Burial to save a family business, facing corruption and institutional racism.
The film is based on a real case from the 1990s, written about in a New Yorker article, and features a cast of talented actors.
The Burial will be released in select theaters on October 6th and will stream globally on Prime Video from October 13th.
Prime Video has released the first trailer for The Burial, which stars a pair of Academy Award winners in Tommy Lee Jones and Jamie Foxx, who team up in order to help save a family business. Jones plays the dour Jeremiah O'Keefe, a funeral home owner, who hires a smooth-talking and wise-cracking lawyer in the shape of Foxx's Willie E. Gary when his family business comes under threat.
As the trailer shows, there's typical fury from Jones as yet another character who looks in pain whenever something makes him happy, but even he can't resist Foxx's smooth charm and charisma as the pair work together to expose the corruption that's costing him his business while battling against the institutional racism that Foxx's Gary faces in his everyday professional life. The film is based on a New Yorker article of the same name, which was written on a real case that took place in the 1990s.
Foxx and Jones are two superb choices to lead the story. Foxx won his first Oscar for his portrayal of Ray Charles in the 2004 biopic Ray, while Jones won the Best Supporting Actor gong for his role as US Marshal Samuel Gerard in the 1993 Harrison Ford-starring The Fugitive.
Who are the Other Key Players in 'The Burial'?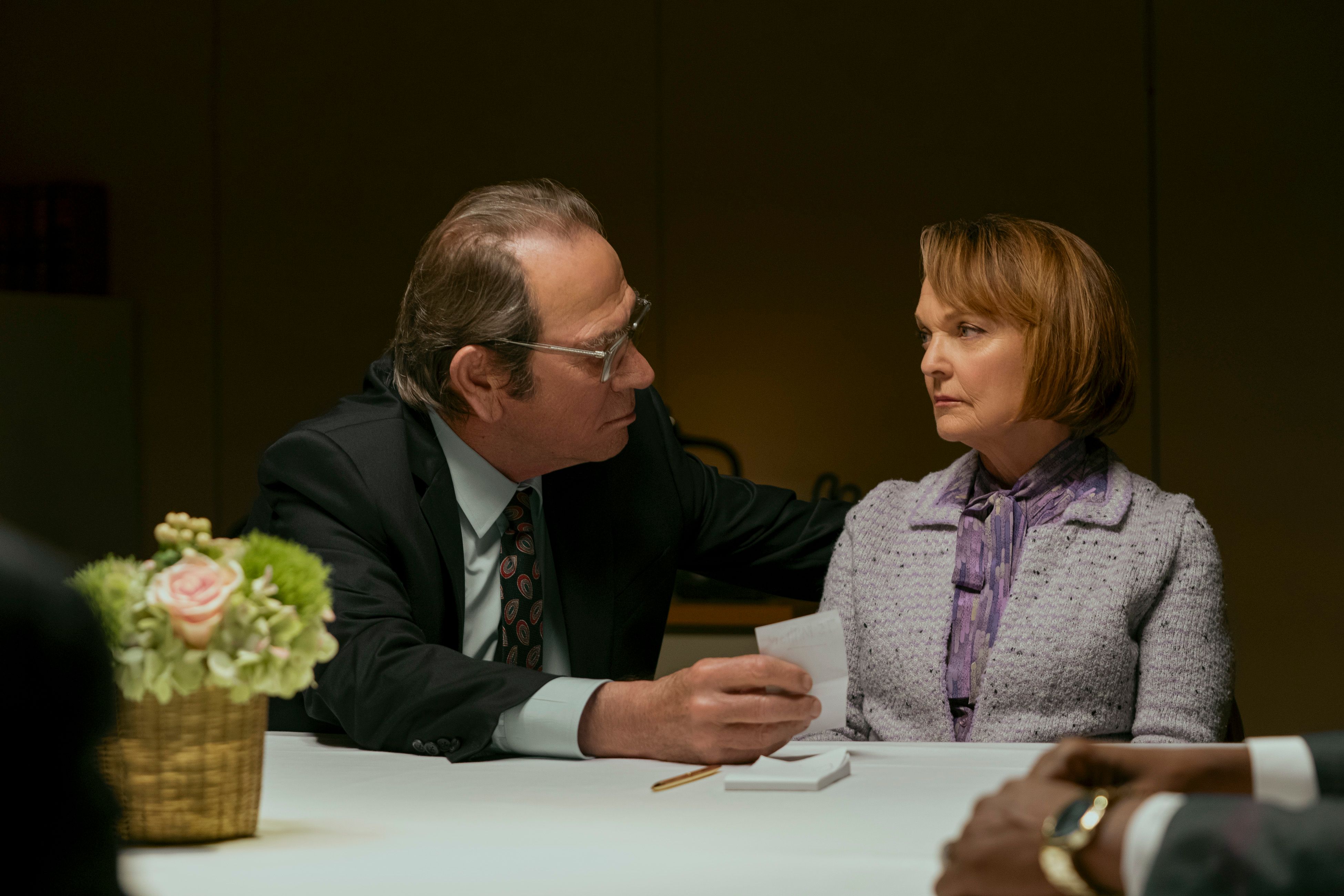 Alongside Jones and Foxx, the film also stars Jurnee Smollett, Mamoudou Athie, Pamela Reed, with Bill Camp, and Alan Ruck, while the film is based on an article in The New Yorker which was written by Jonathan Harr. With a script from playwright Doug Wright (Quills), the film will be under the direction of Maggie Betts (Novitiate). The production team consists of Bobby Shriver Inc.'s Bobby Shriver, Double Nickel Entertainement's Adam Richman and Jenette Kahn, Maven Pictures' Trudie Styler and Celine Rattray, along with Foxx and his partner, Datari Turner.
The Burial will be released in select theaters on October 6th, before streaming globally on Prime Video from October 13th. You can check out the official trailer for The Burial down below.
Prime Video released the official synopsis for the film, which sets up the plot quite nicely.
Inspired by true events, when a handshake deal goes sour, funeral homeowner Jeremiah O'Keefe (Academy Award winner Tommy Lee Jones) enlists charismatic, smooth-talking attorney Willie E. Gary (Academy Award winner Jamie Foxx) to save his family business. Tempers flare and laughter ensues as the unlikely pair bond while exposing corporate corruption and racial injustice in this inspirational, triumphant story.