The Big Picture
Tom Hanks warns his followers about an AI-generated video featuring him without his authorization.
The situation highlights concerns about the ethics and control surrounding AI where unauthorized use of famous faces like Hanks' can occur.
The entertainment industry is still grappling with the impact of AI. Screenwriters have fought against its use in scriptwriting, and actors are advocating for ownership of their faces and voices. Early concerns need to be voiced to facilitate further discussions and regulations.
Whenever the WGA and SAG-AFTRA members voice their concerns regarding the use of AI, this is the type of situation they are fighting to avoid. This weekend, Tom Hanks (Asteroid City) took to his Instagram account to alert his followers that a video of a dental company that appears to feature him is actually an AI-generated Hanks that was created without his authorization.
Hanks didn't share the video, but told his followers to "beware" and made it absolutely clear that he has "nothing to do with it." If the dental company indeed boldly made a Tom Hanks ad without reaching out to the actor, it's pretty safe to assume that the Academy Award winner could likely take legal action against them.
Once again, this situation sparks conversations about the use of AI. While no one disputes that it can be used as a tool to help in several situations, the part that worries artists is the ethics of it and how out of control it can get. In the case of someone as famous and with such a long career as Tom Hanks, it is pretty easy to use his unauthorized image because his face and voice have been everywhere for the better part of the last three decades.
Why It's Pretty Easy to Do a Digital Tom Hanks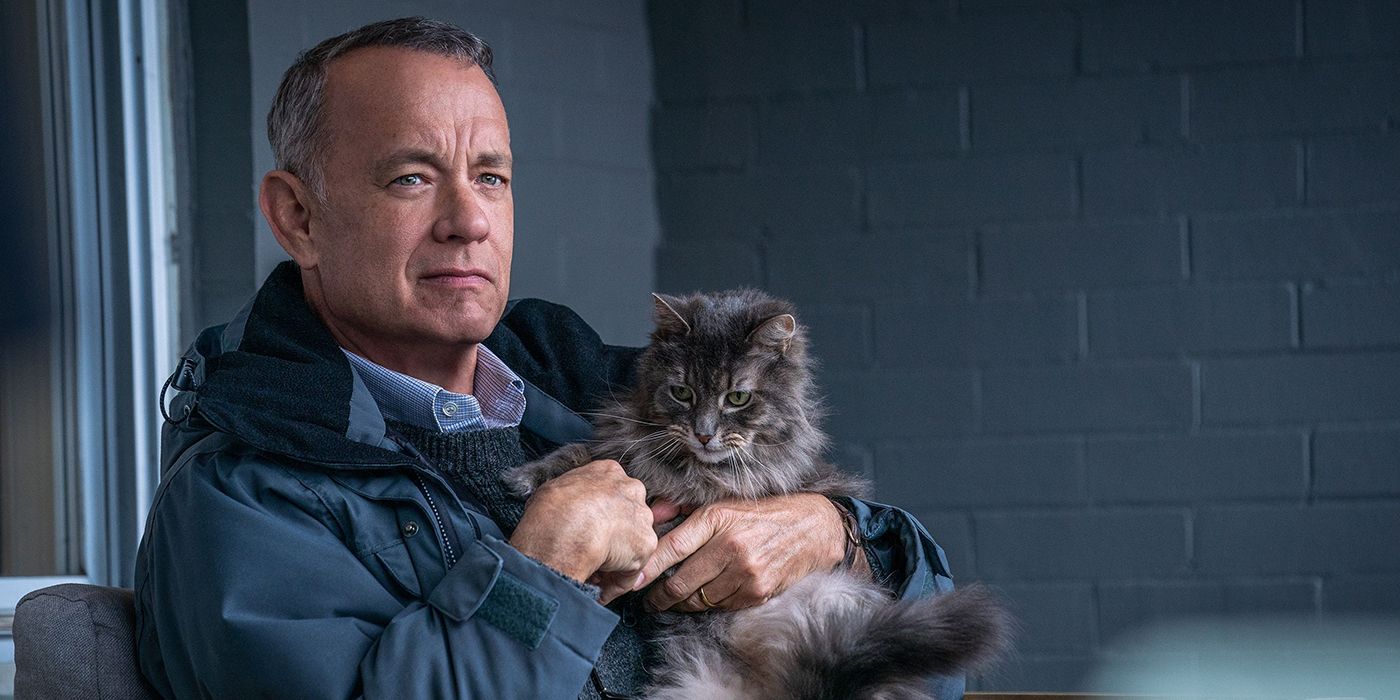 Hanks even had a digital version of himself created for the Christmas movie The Polar Express, and his face got digitally de-aged for one of his most recent films, A Man Called Otto. However, if no legislation or just basic common sense isn't applied to the use of AI, companies may start profiting off Hanks' image and voice without having to pay a dime to the actor, as it can be the case with several others – including voice actors, who are faced with the threat of companies from using their voices to speed up work.
When it comes to the use of AI, we're still very early in the process of understanding how it has and will reshape the industry. This year, screenwriters fought tooth and nail so that studios wouldn't start trusting AI to pen scripts, and actors are still fighting to retain intellectual property over their own faces and voices. Tom Hanks is not the first and certainly won't be the last celebrity to have to speak out against the unregulated use of AI, but it's important to voice concerns early in the game so that conversations can be built around it.
You can check out Tom Hanks' post below: