The Big Picture
Timothée Chalamet reveals in an interview that Tom Cruise advised him to push his talents to the fullest, recognizing that Hollywood stars aren't competing to be the best at their craft.
Tom Cruise sent Chalamet an inspiring email after they met, providing him with a "Rolodex" of experts for stunt training, showing Cruise's commitment to action stunts in his own career.
In the upcoming film Wonka, Chalamet showcases his musical talents with seven musical numbers, potentially launching a new franchise for Warner Bros.
By the end of the year, Wonka will reveal to us another side of Timothée Chalamet. The Academy Award nominee has already showed his versatility across a slate of roles, but if it's up to Tom Cruise (Mission: Impossible — Dead Reckoning), the young actor should be able to do a lot more. That's what Chalamet revealed in an exclusive interview with GQ in which he revealed an e-mail exchange with the actor and mega-producer.
In the interview, Chalamet revealed that he got to meet Tom Cruise after he finished filming Dune: Part One, and that the world-famous action star had excellent advice for him. Cruise suggested that Chalamet should take his talents to the fullest, and that this is something that certainly would elevate him as a performer. The reason, according to Cruise, is because Hollywood stars aren't exactly competing to be the best at their craft.
"After I met Tom Cruise, right after finishing the first 'Dune,' he sent me the most wonderfully inspiring email. He basically said, in Old Hollywood, you would be getting dance training and fight training, and nobody is going to hold you to that standard today. So it's up to you. The email was really like a war cry."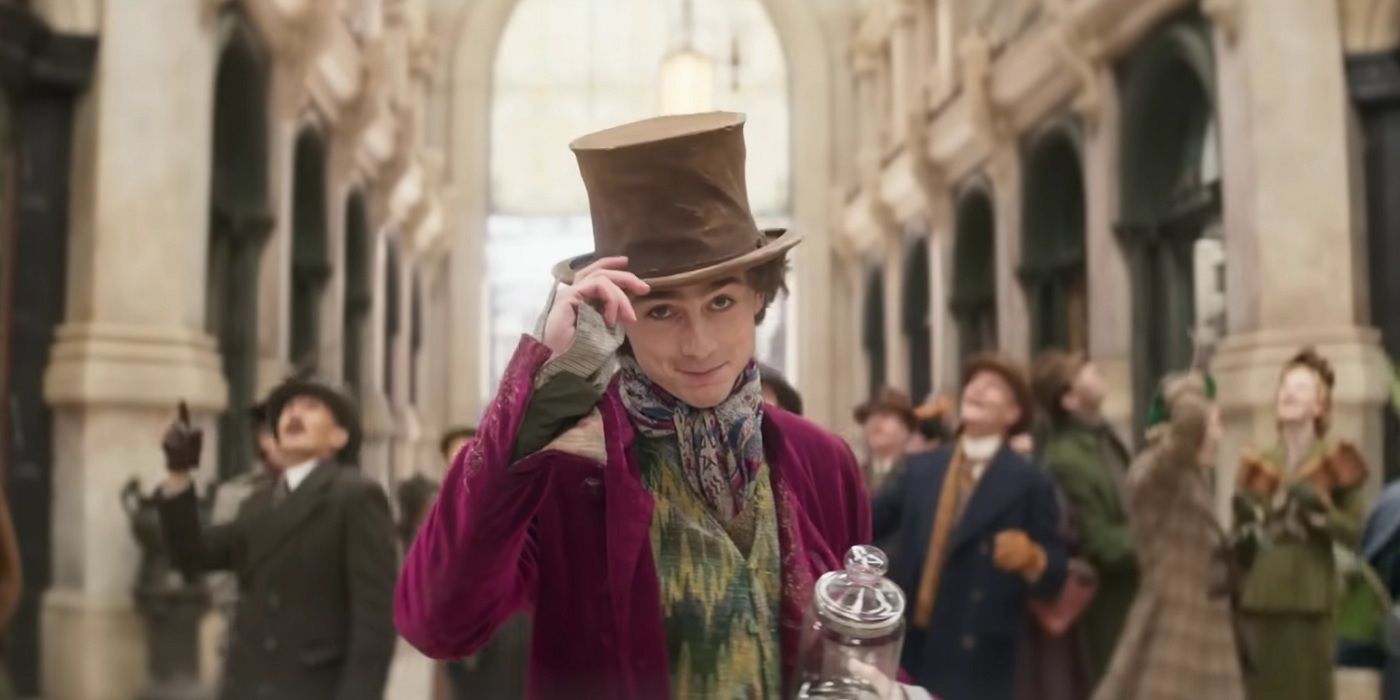 Tom Cruise Has a Virtual "Rolodex"
The GQ article reveals that the e-mail basically included "a Rolodex of sorts" that featured the name and contact of all the experts that Chalamet might need for stunt training, including motorcycle and helicopter coaches. Even though Cruise and Chalamet aren't officially working on any projects together, it's clear that the Top Gun: Maverick star laid the groundwork for Chalamet to excel not only in stunt training but anything that would make him stand out across all genres of cinema.
It's no surprise that such an e-mail would come from Tom Cruise, who is internationally known for committing 200% to the action stunts of the Mission: Impossible film series. Across the installments of the franchise, Cruise has already strapped himself to the outside of a plane during take-off, base-jumped over Paris, climbed the outside windows of the Burj Khalifa, piloted helicopters and drove motorcycles off cliffs – just to name a few of the stunts. Like all of us, Chalamet is an admirer of Cruise's work, having watched Top Gun: Maverick eight times in theaters and calling it "one of the greatest films" he's ever seen.
In Wonka, Chalamet will let us glimpse at his talents for music, since according to himself the title character has seven musical numbers throughout the story. The movie will tell the origin story of Willy Wonka and how he came to meet the Oompa-Loompas before he built the famous chocolate factory. Depending on how the movie performs, we could be looking at the start of a new franchise for Warner Bros.
Wonka premieres in theaters on December 15. You can watch the latest trailer below: