One of the major talking points of DC and Warner Bros.' The Flash, directed by Andy Muschietti, were the various cameo appearances from numerous famous faces to have appeared in superhero films over the years. This included the involvement of three separate actors playing the role of Bruce Wayne/Batman within the one film, Ben Affleck, Michael Keaton and even George Clooney. One stood out more than the others though, and that was Nicolas Cage as Superman.
After achieving great success with the Batman movie franchise at Warner Bros., Tim Burton was poised to direct Cage as Superman in Superman Lives during the late 1990s. Regrettably, the film was shelved after an extensive two-year pre-production period, as is shown in detail in the documentary, The Death of Superman Lives. When asked if he lamented the missed opportunity to make his own movie about the Man of Steel, Burton was steadfast in his belief that what is for you will not pass you, although he conceded that the loss of the project was a painful one for him at the time.
"No, I don't have regrets," explained the director while in conversation with the British Film Institute. "I will say this: when you work that long on a project and it doesn't happen, it affects you for the rest of your life. Because you get passionate about things, and each thing is an unknown journey, and it wasn't there yet. But it's one of those experiences that never leaves you, a little bit."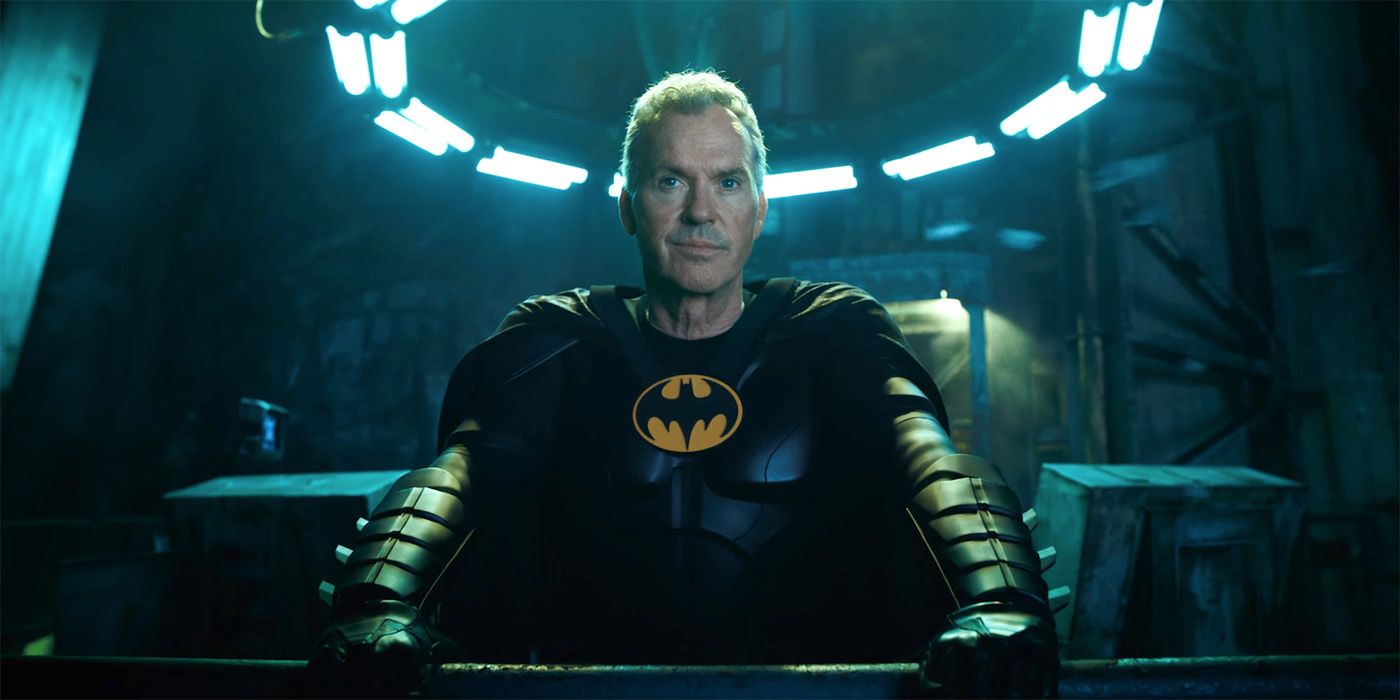 The Toxicity of AI in Entertainment
Cage made an unexpected cameo as Superman in Warner Bros' The Flash, engaging in a battle against a massive spider as the multiverse teetered on the brink of collapse. This film also marked the return of Keaton as Batman, reuniting with Burton, who directed him in Batman, from 1989 and its sequel, Batman Returns from 1992. Burton responded to Cage's appearance as Superman and Keaton's return as Batman in the movie, drawing unflattering parallels to the contemporary trend of reimagining films and characters through the use of AI technology.
Burton made it clear that he was certainly not enamoured with the decision to "misappropriate" both of his interpretations of the two characters, with Cage's Superman in particular being an almost fully CGI, almost plasticky so, creation which felt entirely artificial.
"But also it goes into another AI thing, and this is why I think I'm over it with the studio. They can take what you did, Batman or whatever, and culturally misappropriate it, or whatever you want to call it. Even though you're a slave of Disney or Warner Brothers, they can do whatever they want. So in my latter years of life, I'm in quiet revolt against all this."