The Big Picture
Perpetrator, a horror film with a unique plot and Lynchian storytelling, is now available for streaming on Shudder.
Kiah McKirnan delivers a captivating performance as the lead, showcasing her abilities as a young woman of color, multiracial, and queer.
McKirnan's understanding of the character's transformation and nuanced code-switching impressed director Jennifer Reeder, solidifying her as the perfect fit for the role.
Already making waves across the festival circuit after celebrating its premiere at the Berlin International Film Festival earlier this year, Jennifer Reeder's Perpetrator is kicking off the spooky season on Shudder where it's now available for streaming. With a one-of-a-kind horror plot made only more intense by way of Lynchian storytelling, the filmmaker upped the ante of her latest project by casting a dynamite set of performers. Starring opposite the likes of Alicia Silverstone (Clueless) and Chris Lowell (Promising Young Woman) is up-and-coming star, Kiah McKirnan. Best known for her role on HBO's critically acclaimed miniseries, Mare of Easttown, McKirnan's leading turn in Perpetrator is one that demands the audience's attention as she holds her own against the other household names. In an interview with Collider's Perri Nemiroff, Reeder revealed what it was like to work with the blossoming star and when she knew she had to have her on board.
Like the rest of us, Reeder says, "I had seen [McKirnan] in a very small but memorable role in Mare of Easttown and knew that she was really compelling in front of the camera." For those who may need a refresher – McKirnan played Anne Harris in the Kate Winslet-led HBO miniseries. The DJ at a local radio station, Anne befriends and strikes up a romantic relationship with Angourie Rice's Siobhan. A small but mighty part, Reeder said, "I don't know who saw that series and wasn't just like, 'Oh, who's that DJ?' So I knew that she had to be someone who was really captivating in front of the camera."
As for what made McKirnan the perfect fit for Perpetrator, the director said the stars aligned during their first meeting together. "When I spoke to her, the thing that she said to me that none of the other young actresses that I spoke to said to me – she said that as a young woman of color, multiracial, queer, that she really understood Jonny's transformation as being much more metaphorical for a multifaceted identity and that in Jonny's transformation that there is a kind of nuanced code-switching."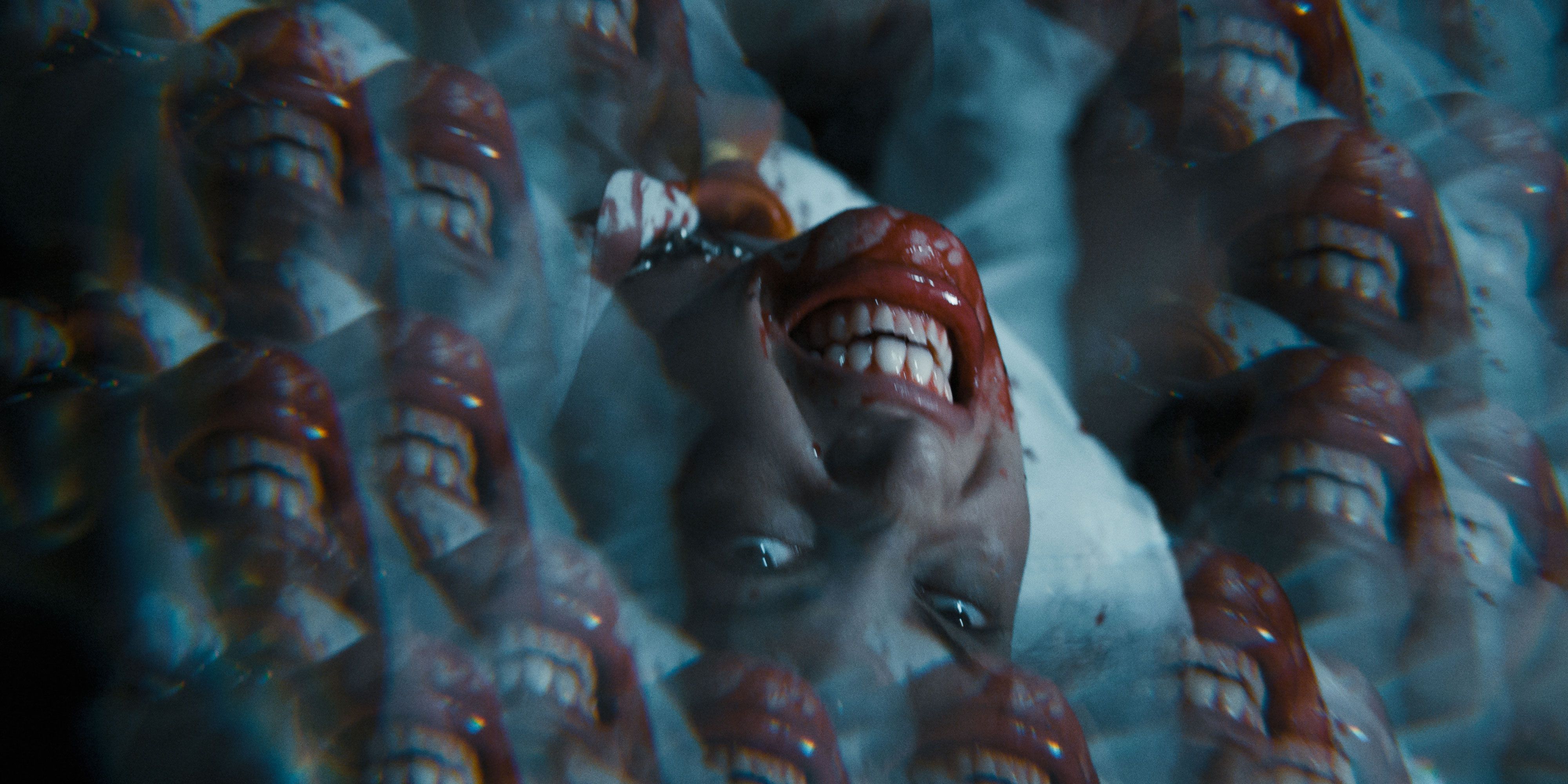 Deeper Than a Role
The filmmaker went on to explain that McKirnan completely broke down how she viewed Jonny's experience and the person she would have to become "to be with her family, with her friends," adding that the actress "really understood in her own skin who Jonny was in terms of her ability to, even before and after her transition, to sort of try on her own new skins." Hitting Reeder right in the heart with her understanding of the character, the helmer knew at that moment that McKirnan just got it. "No one else had said it like that. And I didn't set out to necessarily make that a huge draw for the actor, but I knew absolutely then that Kiah would be able to show up every day … and that she would own that role. Not simply be able to do it because, yeah, she's a good actor, and she was interested in being the lead, [but] that it was important to her at her core."
In a dark supernatural comedy, Perpetrator sees McKirnan's Jonny sent to live with her mysterious aunt Hildie (Silverstone). As her eighteenth birthday approaches, Jonny begins to undergo a bizarre transformation that marks her as the main suspect in a case surrounding missing teens.
Check out the trailer for Perpetrator below and stream it now on Shudder, and watch the full interview below: