The Big Picture
Music video director Grant Singer makes his feature film debut with the neo-noir thriller Reptile, starring Benicio Del Toro and Alicia Silverstone, releasing on Netflix in October.
Singer chose to release the film on Netflix to ensure a strong debut and have the time and space for pre-production, emphasizing his desire to deliver a high-quality film.
Reptile features a talented cast, including Justin Timberlake, and tells the story of Detective Nichols investigating a brutal murder that unravels his own life. It premieres at TIFF on September 7 before hitting Netflix on October 6.
Prolific music video director Grant Singer is finally stepping into the world of feature filmmaking with his upcoming neo-noir thriller Reptile. His debut comes with no shortage of stars with Academy Award winner Benicio Del Toro and Alicia Silverstone toplining a deep cast that also features pop superstar Justin Timberlake. Singer won't be bringing the film to theaters, however. He's opted instead to release the film directly on Netflix in October following a premiere at the Toronto International Film Festival. During an interview with Collider's Steve Weintraub, the director explained why he chose to stick with the streaming giant over other possible avenues.
Reptile evokes the darkness of a David Fincher film as it kicks off with the brutal murder of a young real estate agent. Detective Nichols (Del Toro) investigates the crime only for the world around him to unravel as he gets closer to the truth. Nothing is as it seems in the case and every clue only dismantles another illusion surrounding his own life. It seems like a project plenty of studios would be interested in, especially considering the names in the cast and Singer himself, who has built up quite the resume directing videos for The Weeknd, Lorde, and Sam Smith.
Netflix, of course, is no stranger to high-profile projects full of A-listers – the starry, big-budget The Gray Man and Glass Onion: A Knives Out Mystery, for example, both released just last year. When asked why he personally chose to bring his own star-studded vehicle to Netflix, Singer said it was more about his eagerness to get his first film made, saying:
"That's a good question. Probably my producers can tell you more accurately how that happened. I just know that we were a few weeks out from, in preproduction, and I got a call saying Netflix was interested in doing the movie with us, and I was like, 'That's amazing.' And that's how they got involved. I don't really know the details. I was so grateful just to get this movie made that I was like, 'I'm getting my movie made, amazing.' I'm just rolling with everything, you know? It was a very exciting time, absolutely."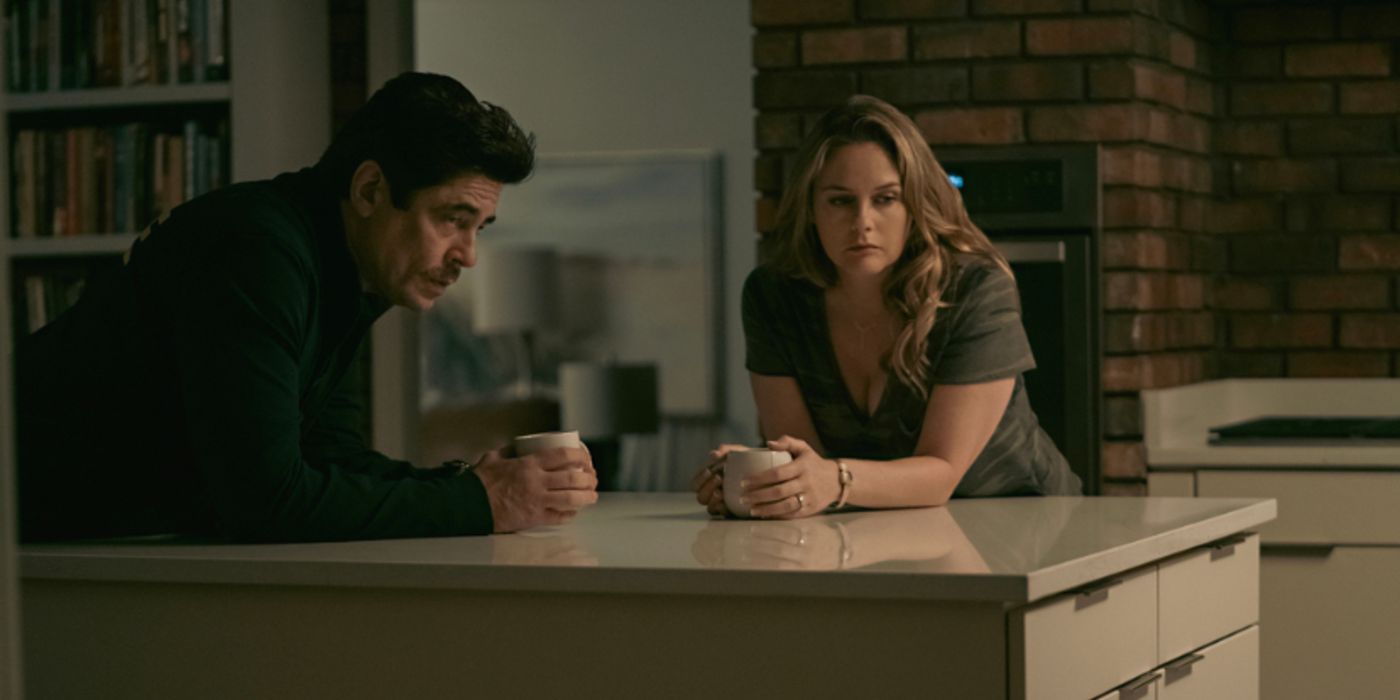 Singer Wanted Plenty of Time and Space to Make Reptile a Strong Debut
The choice to go with Netflix, Singer said, was also about "keeping the ball rolling" in pre-production and having the breathing room to get his debut exactly where he wanted it. "My biggest thing was having time for pre-production, working with the actors, and, like I told you earlier, I wanted to deliver," he added. "I had a very strong desire to make something really good and to do that, it was gonna require, like, 120% of my concentration and effort and determination to do it."
In addition to directing, Singer also co-wrote the screenplay of Reptile with Benjamin Brewer and Del Toro who also helped produce the film. He and Silverstone reunite for the first time on-screen in the 26 years since Excess Baggage, playing detectives while Timberlake plays the victim's boyfriend who, as the trailer shows, is the prime suspect caught in the middle of their sprawling investigation. The rest of the cast of the killer thriller features Michael Pitt, Ato Essandoh, Domenick Lombardozzi, Mike Pniewski, Frances Fisher, Eric Bogosian, and Sky Ferreira.
Reptile arrives on Netflix on October 6 after its TIFF premiere on September 7.