The Big Picture
Maxine's Baby: The Tyler Perry Story offers an intimate exploration of Tyler Perry's life and success, from his troubling childhood to his rise to becoming a billionaire filmmaker and actor.
The documentary highlights how Perry defied expectations and dominated the box office with predominantly Black films, inspired by his own experiences and his mother's impact on him.
With special guests like Oprah Winfrey and Gayle King, Maxine's Baby celebrates Perry's triumph against adversity, setting the stage for his upcoming projects including a feature film at Netflix and another at Paramount+.
Amazon today released the first trailer for the documentary Maxine's Baby: The Tyler Perry Story and it offers a look into the life and success of one of this generation's most prolific, and controversial, creators. Hailing from filmmaking duo Gelila Bekele and Armani Ortiz, the film promises "an intimate and revealing" exploration of Tyler Perry, from his childhood to his early days as a playwright and his eventual success and creation of an entertainment empire in Hollywood. Along the way, it will confront some of the darkest moments in his life and his status in a film industry that often criticized him.
Perry is a billionaire film and television creative and actor who notably created the popular Madea character along with a host of other films and television series like House of Payne, Meet the Browns, and A Jazzman's Blues. Before he became a household name, however, he was Emmett Perry Jr., a young man stuck in a home with an abusive father who subjected him to constant horrors. His experiences growing up and living homeless inspired the many characters he created and pushed him to defy expectations, breaking all the rules by dominating the box office as a Black man with predominantly Black films. Perry credits his mother for instilling in him a defiant attitude in the face of constant doubt and criticism. While the multi-hyphenate has been the target of ire for several reasons, the trailer emphasizes his talent and the impact he's had on a wide audience with his positive morality tales.
Whatever you think of Perry's work, his rags-to-riches story is one of triumph against awful odds and tribulations including the eventual death of his mother Willie Maxine Perry who inspired him. To attest to that, Maxine's Baby has a host of special guests including Oprah Winfrey and Gayle King who both appear in the trailer. In addition to the interviews is a mix of archival footage from throughout Perry's life and career including video of his mother before she passed away in 2009.
What's Next for Tyler Perry?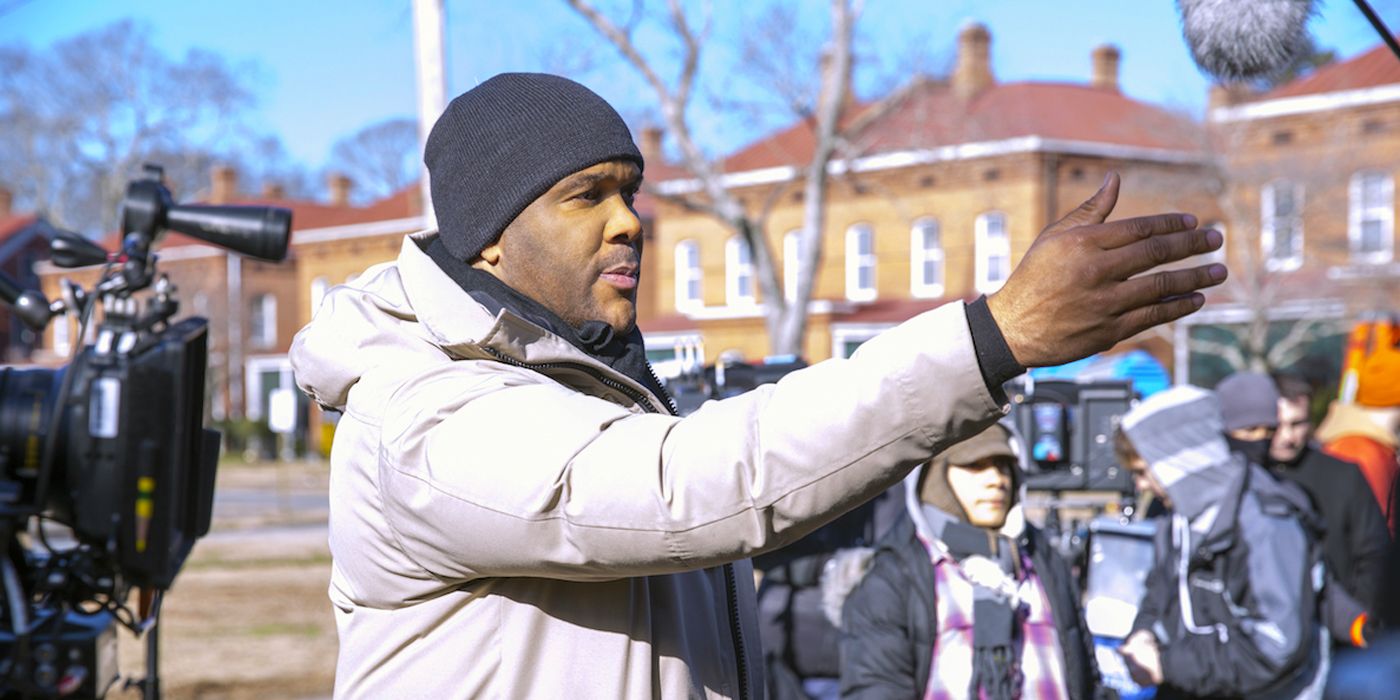 Maxine's Baby will release at the perfect time as Perry is preparing for a big feature-length return. First up on the docket for the director is the starry Six Triple Eight, his fourth film at Netflix which will bring the story of the all-black, all-female 6888th Central Postal Directory Battalion to life. The group was responsible for delivering a three-year backlog of mail to soldiers during WWII, a crucial task for the sake of morale which they accomplished in half the expected time. Kerry Washington and Winfrey are among the massive, star-studded cast for the harrowing war epic. His fifth feature, Mia Culpa, is also on the way at the streamer with Kelly Rowland set to star.
Maxine's Baby: The Tyler Perry Story premieres on Paramount+ on November 17. Check out the trailer below.