A new red band trailer for The Toxic Avenger has been released, as a reboot of the cult classic black comedy film directed by Michael Herz and Lloyd Kaufman. The 2023 R-rated reboot is directed by Macon Blair and produced by the original creators Kaufman and Herz themselves. Peter Dinklage, who stars as the protagonist, Winston Gooze, is all set to pay back all his debts by gruesomely slicing his enemies, but instead of a wronged Lannister, audiences should be ready for a wronged, monstrous, and toxic superhero this time around.
The plot revolves around Winston, a janitor at Garb-X Health Club and the ideal target for bullying who is easily harassed and pushed around at his job. To add to his misery, Winston finds out that he has a terminal illness and the treatment is expensive. He goes to his employer for help, but ends up being rudely dismissed.
However, Winston has a son named Wade (Room's Jacob Tremblay) whom he has to provide for. So he puts together a plan to rob his boss, but ends up falling into a vat of toxic waste while he's at it. Instead of dying, Winston becomes a beast with supernatural strength and power — the Toxic Avenger. But with great power comes great responsibility and so now he's out to get vengeance and protect others who are wronged and bullied.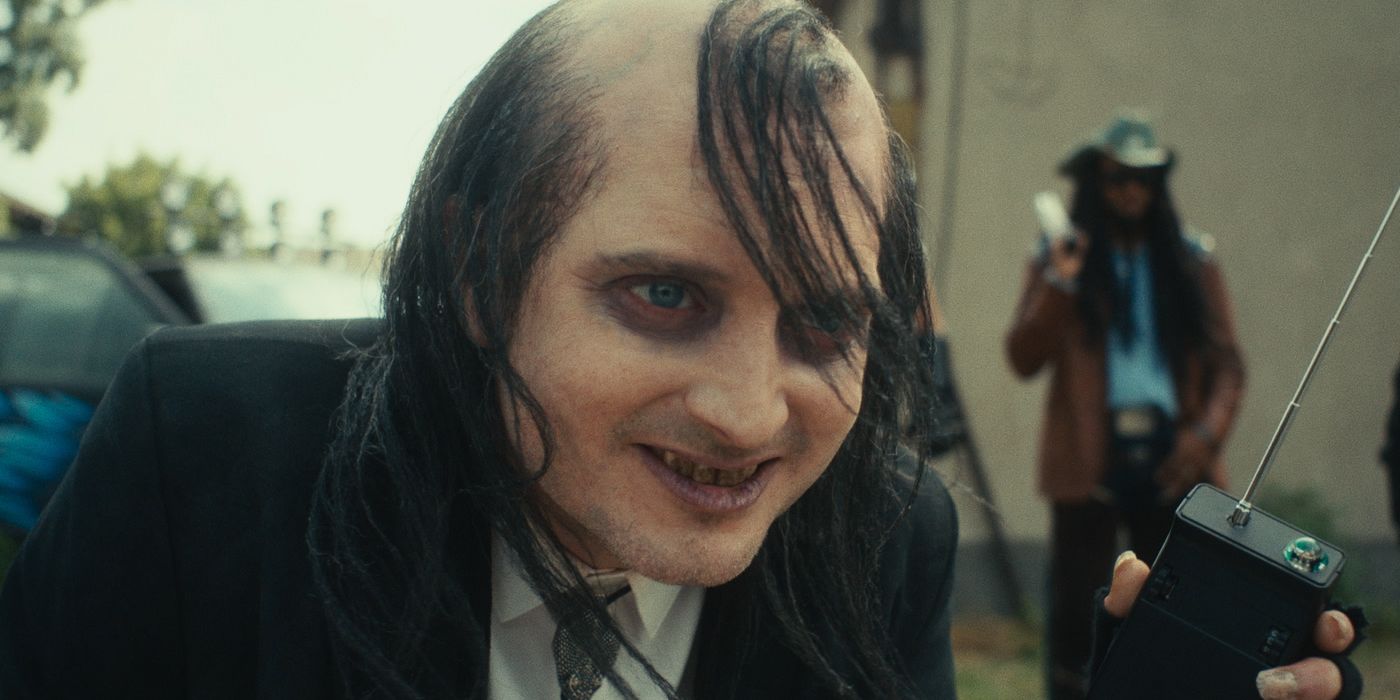 Elijah Wood Stars as an Gruesome Antagonist
Elijah Wood is now all set to take on the rather sinister role of Fritz Garbinger in The Toxic Avenger. "The whole idea was to make him be unrecognizable as sweet, kind-faced Elijah Wood and just have him be as equally as monstrous as Toxie was. I wrote that part for him, and I didn't really think about anybody else for that one," director Blair revealed to Collider's Perri Nemiroff in a recent interview.
In addition to Dinklage, Tremblay, and Wood, The Toxic Avenger's ensemble also includes Kevin Bacon as Bob Garbinger (Fritz's brother), Taylour Paige as J.J. Doherty, Sarah Niles as Mayor Toga, and Blair himself as Dennis, among others.
The Toxic Avenger had its world premiere at Fantastic Fest, but a release date has yet to be announced. Check out the new red band trailer below: