The Big Picture
The Nun II continues to scare audiences and is close to earning $250 million at the worldwide box office.
France and Brazil saw minimal declines in box office earnings for the film, while Germany outperformed The Exorcist: Believer.
It may not surpass The Nun's global box office record of $360 million, but it has surpassed other films in the Conjuring franchise.
The Nun II is continuing to conjure up scares at the worldwide box office in its fifth weekend of release, and is whiskers away from reaching the $250 million milestone. The film generated approximately $6.7 million from 75 international markets, with an overall decline of just 50%. As of now, the film has amassed a cumulative international box office total of $167.6 million, bringing its global earnings to an admirable $248.7 million.
Impressively, France maintained a strong hold with a mere 25% drop in its fourth weekend, while Brazil continued its excellent performance in the fifth weekend with an estimated decline of only 30%. Germany, which ranked second in its third weekend of release, outperformed the opening of The Exorcist: Believer.
To date, the film sits in the middle of the pack when it comes to comparisons with other films in the Conjuring franchise. So far the film has passed the lifetime global box office totals of fellow Conjuring Universe titles Annabelle Comes Home ($230 million), The Conjuring: The Devil Made Me Do It ($206 million) and another previous Michael Chaves-helmed horror The Curse of La Llorona ($123 million).
The Business of 'The Conjuring'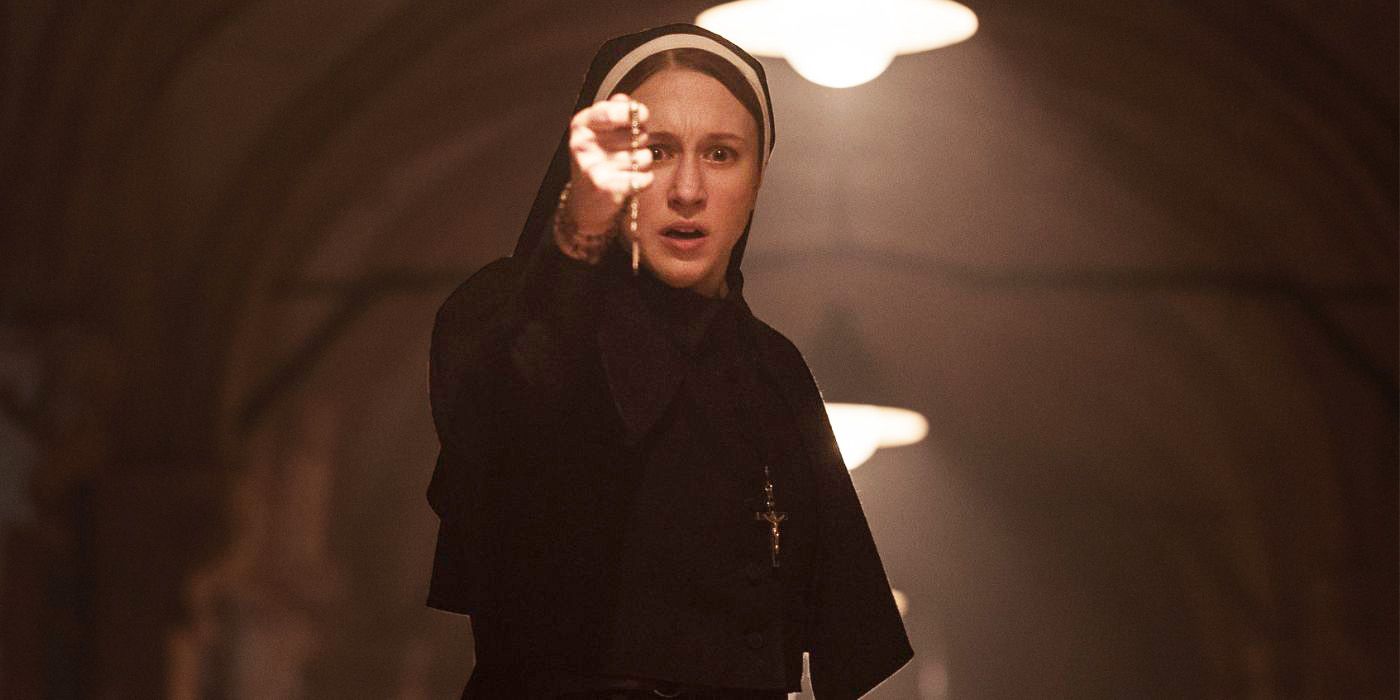 Despite its strong performance so far, the film still trails its predecessor in the worldwide box office stakes. Directed by Corin Hardy, The Nun remains the highest-grossing entry of the Conjuring Universe, with over $360 million globally.
Three other films in the Conjuring series — The Conjuring, The Conjuring 2 and Annabelle Creation — have all grossed in excess of $300 million worldwide, and although the film is due for release in Japan next week, the chances of The Nun II hitting that $300 million milestone are slim. That said, the film is still in with a great chance of overtaking the first Annabelle movie's lifetime haul of $256 million. To date, the Conjuring Universe has grossed over $2.3 billion worldwide, and next year is expected to see the release of a fourth Conjuring movie, entitled The Conjuring: Last Rites.
The Nun II brought back Taissa Farmiga as Sister Irene, alongside Jonas Bloquet as Frenchie and Bonnie Aarons as the titular Nun, the demon Valak who made her debut in The Conjuring 2. Newcomers Storm Reid and Anna Popplewell round out the cast of the sequel. The Nun II is now available for purchase digitally, having been released on October 3, and it will be released on 4K UHD, Blu-ray, and DVD on November 14.