The Nightmare Before Christmas is celebrating its 30th anniversary in style. Not only there are a plethora of new merchandise and collectibles, but the movie is also returning to theatres to haunt fans once again. Starting this weekend fans can watch the movie again on the big screen in celebration or take a new generation to witness the wonder of it for the first time.
The movie was the directorial debut of Henry Selick and was conceived and produced by Tim Burton from a poem he wrote in 1982. The animated stop-motion feature follows the King of Halloweentown, Jack Skellington, who is bored out of his regular routine of scaring people. When he stumbles upon Christmastown in all its glory with bright colors and warm spirits, he schemes to take over the holiday by kidnapping Santa Claus. The movie is equal parts scary and hilarious and makes a perfect watch for the spooky season.
Though the movie saw a modest box office upon its release it went on to grab an Oscar nomination in the Best Visual Effect category and over the years has developed a dedicated cult following. The movie has brilliant animation, haunting songs many memorable characters which makes it a fan favorite. As for themes, it has some pertinent ones including self-discovery, prudence, and use of creative energy. While there's never going to be a sequel for the feature, the stand-alone classic moves you as much as it haunts your soul which makes it a beloved feature with ample rewatch value.
Who Is in 'Nightmare Before Christmas'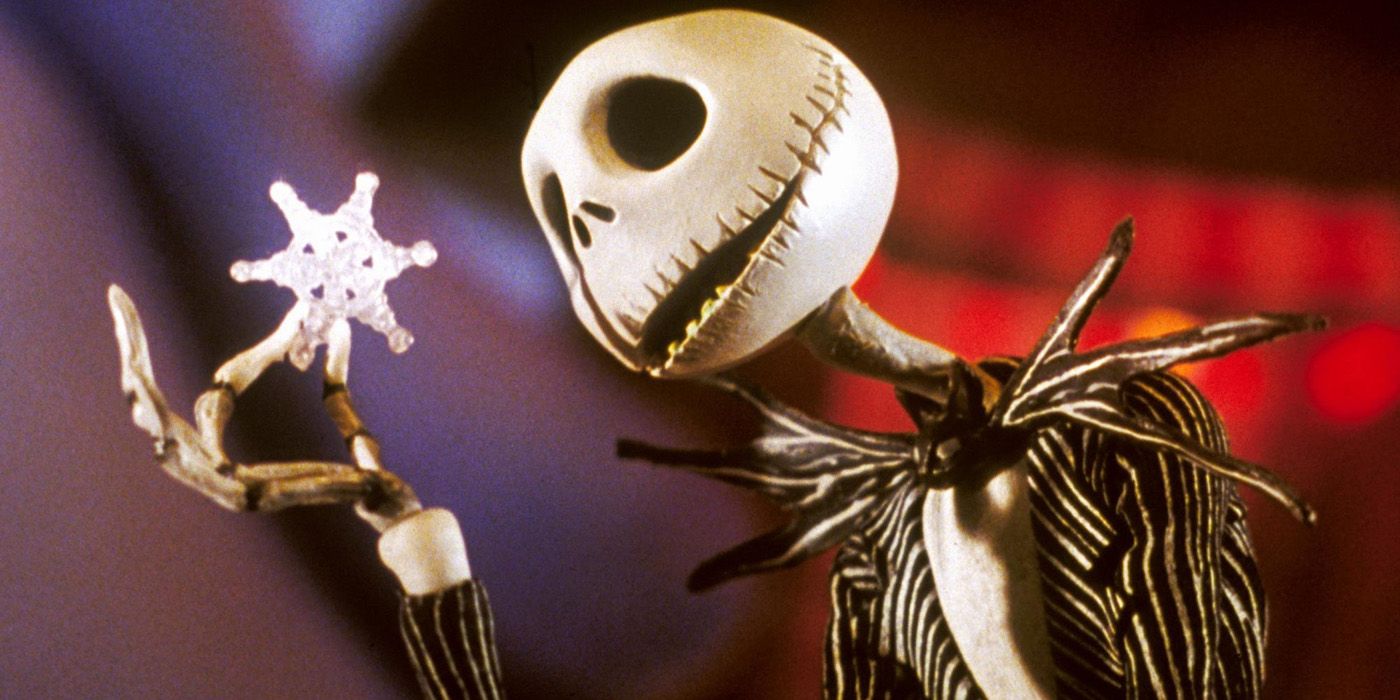 The movie features Chris Sarandon as Jack Skellington, Catherine O'Hara as Sally, William Hickey as Doctor Finkelstein, Glenn Shadix as the Mayor of Halloween Town, Ken Page as Oogie Boogie, Ed Ivory as Santa Claus, and Paul Reubens as Lock. Further rounding off the cast are Lisa Donovan Lukas, Debi Durst, Glenn Walters, Sherwood Ball, John Morris¸ Kerry Katz, Carmen Twillie, Randy Crenshaw, and Greg Proops voicing various characters. Patrick Stewart recorded narration for a prologue and epilogue of the movie which was added to the soundtrack album.
The Nightmare Before Christmas returns to theaters on October 20. You can book the tickets here.