The Big Picture
Dreamworks Animation's iconic film, The Prince of Egypt, is receiving a theatrical release of its stage adaptation, allowing audiences to experience this beloved classic in a new and exciting way.
The musical, featuring Academy Award-winning music by Stephen Schwartz, celebrates the 25th anniversary of the original film's release and promises to captivate audiences with its epic tale and powerful storytelling.
With its stunning animation, groundbreaking music, and remastered upgrade on 4K Ultra HD, The Prince of Egypt continues to be a beloved classic that has paved the way for non-Disney animated musicals. Don't miss the chance to witness the magic on the big screen this fall.
It was only a few years ago when Dreamworks Animation's beloved masterpiece, The Prince of Egypt, received its own stage adaptation. Now audiences can witness the spectacular musical on the big screen as, according to a recent post from Dreamworks Animation, The Prince of Egypt: The Musical will be receiving a theatrical release on October 19, with tickets now officially on sale.
Filmed live at London's West End, the theatrical debut of the stage production couldn't come at a better time, as this year marks the 25th anniversary of the release of the original animated classic. The musical features the Academy Award-winning music by Stephen Schwartz, who returns to write additional songs for the stage adaptation. Schwartz initially took the world by storm with Wicked, which remains one of the most popular Broadway shows of all time, so a stage adaptation of The Prince of Egypt would only be fitting for the composer.
Based on the Biblical Book of Exodus alongside the animated film of the same name, The Prince of Egypt: The Musical centers on Egyptian prince Moses, who, after learning of his Hebrew origins, must step up and help lead his people out of slavery. There's no better way to experience an epic tale of Biblical proportions than on the big screen, and bolstered by the acclaimed music of the stage show, audiences are in for a spectacular treat when The Prince of Egypt: The Musical debuts in theaters this Fall.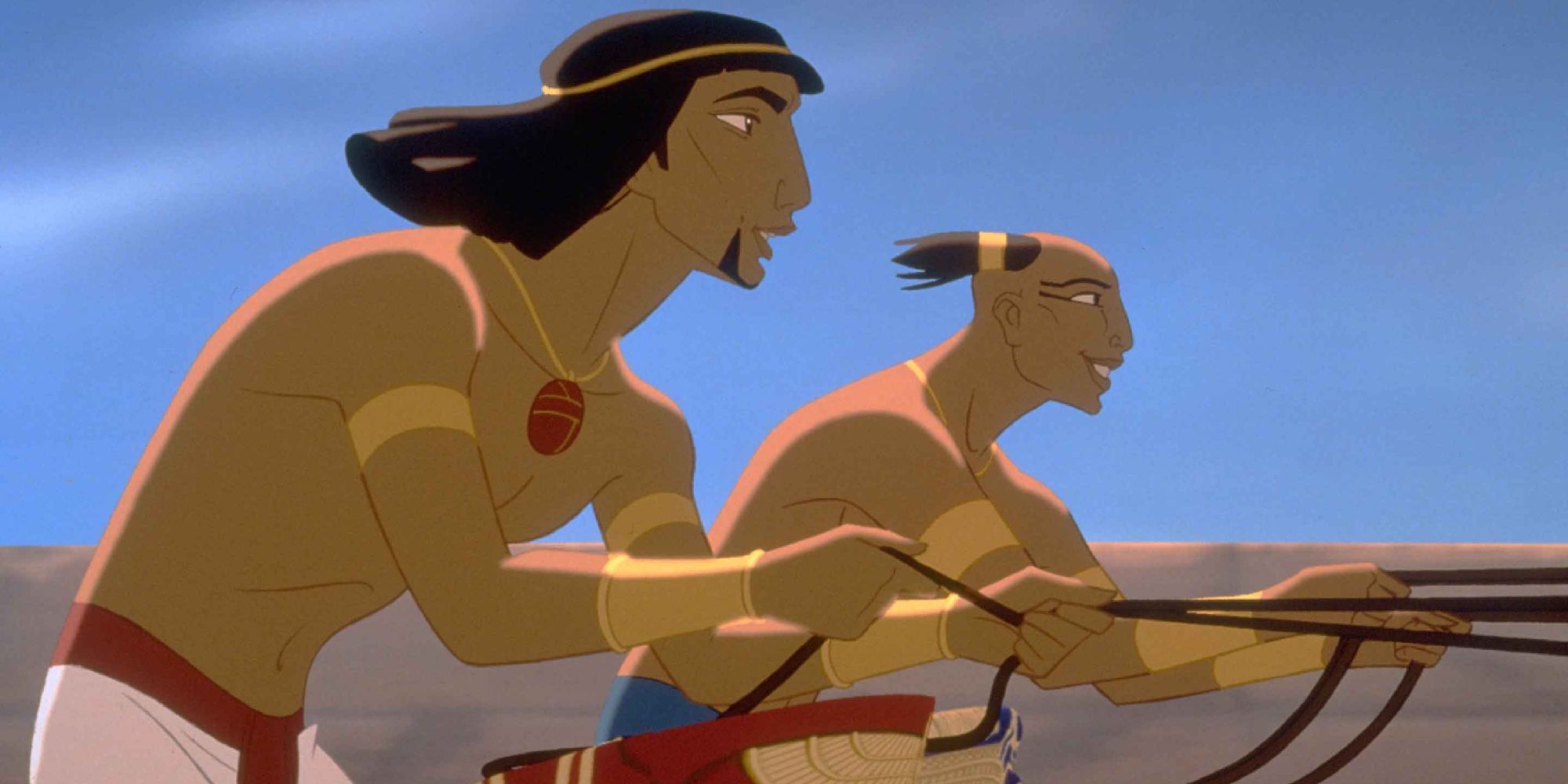 25 Years Later, 'The Prince of Egypt' Remains One of Dreamworks' Most Beloved Classics
The Prince of Egypt debuted on the big screen in 1998 to instant acclaim, with many praising the film for its groundbreaking animation, music, and storytelling. Serving as Dreamworks' second animated film, following Antz earlier that same year, the movie would go on to kickstart a new era for animation, showcasing that Disney wasn't the only company capable of producing a beloved animated musical. As fans eagerly await the upcoming theatrical release of the film's stage adaptation, the movie also received a remastered upgrade earlier this year on 4K Ultra HD, which is now available for fans to purchase.
The Prince of Egypt: The Musical hits the big screen on October 19. Check out the official trailer for the stage show below.