The Big Picture
Skateboard: The Movie, a cult classic from the 70s, is returning to theaters in a restored format, allowing fans to revisit the height of the skateboard craze and indulge in nostalgia.
Directed by George Gage, the film follows a Hollywood agent who taps into the youth market of skateboarding in an effort to save his business, leading to a heartwarming coming-of-age story.
The movie features an expansive cast including Allen Garfield, Leif Garrett, Tony Alva, and Kathleen Lloyd, as well as world-class skateboarders, creating a diverse and exciting ensemble.
70s cult classic Skateboard: The Movie is returning to theatres in a restored format. The sports movie will play across the country on dedicated days, taking fans back to a time when skateboarding was all the rage. Directed by George Gage, the movie featured Allen Garfield as a Hollywood agent in a fix. While the feature did a decent business back in the day, it developed a cult following in the years to come.
Skateboard, which depicted the height of the '70s skateboard craze, follows Garfield as Manny Bloom, a Hollywood agent who has trouble keeping his business afloat. As the loan sharks circle him, he devises a plan to tap into the youth market of Skateboarding. He then assembles a rag-tag group of teenagers to win a competition, however, their victory comes at a cost. The feature is perfect for fans looking to indulge in nostalgia or simply revisit the cult classic as it's a heartwarming coming-of-age story, perfectly wrapped up in lots of skateboarding love.
Gage co-wrote the story with Dick Wolf, who also produced the feature with Harry N. Blum. The movie also features Kathleen Lloyd as Millicent Broderick, '70s teen idol Leif Garrett as Brad Harris, skateboarding legend Tony Alva as Tony Bluetile, iconic female freestyler Ellen O'Neal as Jenny Bradshaw, Richard Van der Wyk as Jason Maddox, and Steve Monahan as Peter Steffens. Furthermore, David Hyde plays Dennis, Pam Kenneally plays Randi, Antony Carbone plays Sol, Gordon Jump as Mr. Harris, Pat Hitchcock as Mrs. Harris, along with Orson Bean as Himself.
Who Else Starred in 'Skateboard: The Movie'?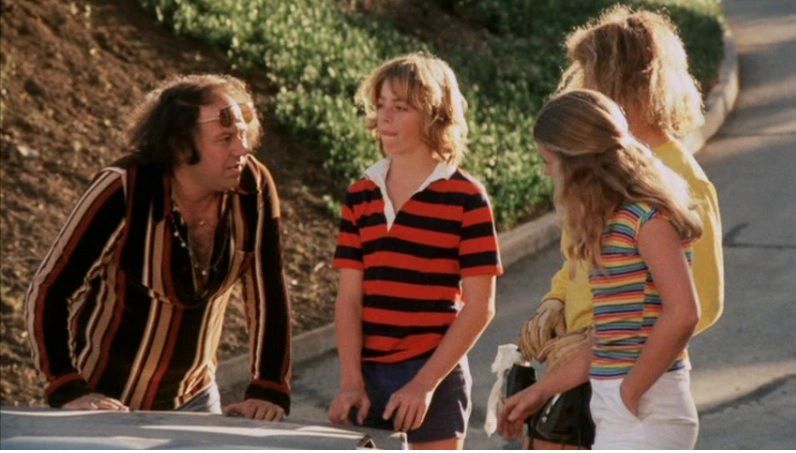 The movie's expansive cast also included world-class skateboarders in the ensemble including the likes of Jay Adams, Jimmy Allard, Ellen Berryman, Bob Biniak, Rene Carrasco, Steve Cathy, Craig Chaquico, and Paul Constantineau. Other cast members include Russ Gosnell, Clyde Grimes, David Hackett, Curtis Hasselgrave, John Hughes, Tom Inouye, Bob Jarvis, Shogo Kubo, Brad Logan, Bruce Logan, Robin Logan, Bob Madrigal,and Chad McQueen.
Also featured are Jim Muir, Ed Nadalin, Layne Oaks, Bob Piercy, Andy Pryciak, Edie Robertson, Tom Sims, Lance Smith, Laura Thornhill, Danny Trailer, Mike Williams, Rebecca Williams, and Chris Yandell.
The movie will screen first at Metrograph, New York on October 7. Other locations include Alamo Drafthouse, Los Angeles on October 11, Sound Unseen, Minneapolis on November 10, 2023, and The Texas Theater, TX on November 26. You can check out the trailer below: