The Big Picture
Bill Burr's directorial debut, Old Dads, focuses on three best friends navigating fatherhood and career changes.
The movie features a trio of women played by Jackie Tohn, Katie Aselton, and Reign Edwards, who bring depth and complexity to their characters.
Old Dads offers a message about the challenges of life and the comedic approach reminds viewers not to take everything too seriously.
Bill Burr's directorial debut, Old Dads, is about one week into its Netflix lifespan, premiering October 20 on the streamer. The comedy movie centers on three best friends who all become fathers later in life. As they navigate the challenges that children bring, they must also contend with major career changes and more. While the movie primarily centers on the trio, Old Dads also features an integral trio of women with Jackie Tohn, Katie Aselton, and Reign Edwards. Now that Old Dads has debuted, Collider is excited to exclusively debut a featurette spotlighting the women of the movie.
The video begins as Tohn breaks down the story of Old Dads. Burr continues by noting that he empathizes with women because of how they "put up with idiots like [him]," which is something that comes through in the movie as well. Aselton picks up the thread by digging a little more into her character, Leah, and Jack (Burr). In the movie, Jack harbors a lot of anger. Aselton says that it's something Leah finds charming, but she doesn't discount how Jack's anger affects his and Leah's marriage. Moreover, something Aselton enjoyed about Leah is how she isn't afraid to "go toe-to-toe" with Jack; she sticks with him but doesn't hesitate to call him out when he needs it.
Tohn plays Cara, Connor's (Bobby Cannavale) wife and the polar opposite of Leah. Where Leah and Jack prefer more standard methods of parenting, Cara is more lax in how she disciplines her son. She's quick to get defensive if she feels her parenting style is being criticized. Tohn also says in no uncertain terms that Cara isn't a nice person, but being able to play the character was a fun time. Edwards, who portrays Britney, wraps up the video. She reiterates how a major change in Britney and Mike's (Bokeem Woodbine) life caused Britney to rethink what she wants for herself. She praises Old Dads for offering a message that everyone is trying to get through life, and that the beauty of the comedy is that you don't need to take everything seriously.
Who Worked on 'Old Dads'?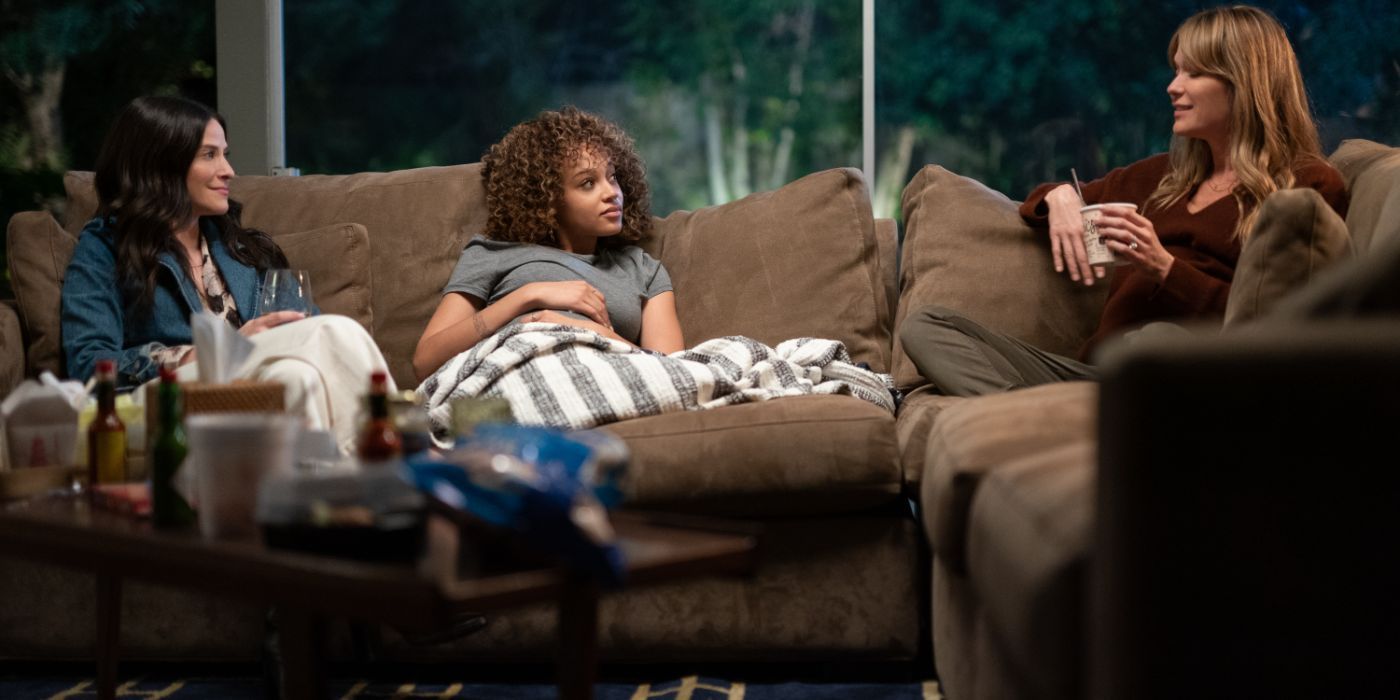 Along with directing Old Dads, Burr penned the screenplay with Ben Tishler. Both served as producers alongside Monica Levinson, Mike Bertolina, and Bill Block. The movie was executive produced by Jamie Boscardin Martin, Andrew Golov, Thom Zadra, Dave Becky, Steven Farneth, and Joshua A. Foster. Additional cast includes Rachael Harris, Paul Walter Hauser, C. Thomas Howell, Katrina Bowden, Miles Robbins, Bruce Dern, Josh Brener, Natasha Leggero, and Justin Miles.
Old Dads is streaming now on Netflix. Watch the featurette below: