The Big Picture
The Marvels will unite Captain Marvel, Ms. Marvel, and Monica Rambeau for a thrilling cosmic adventure.
Ahead of the movie's release, The Marvels has received variant comic book covers that show the heroes in action.
The Marvels will arrive in theaters on November 10.
2023 has been a very rocky year for Marvel, but the MCU looks to end it on a high note with the highly anticipated The Marvels. Acting as a sequel to Captain Marvel, Ms. Marvel, and WandaVision, the film is uniting two of the universe's rising stars with Brie Larson's iconic super heroine. In celebration of that, The Marvels is getting two variant comic covers this fall.
The two comics in question are Captain Marvel: Assault on Eden #1 written by Anthony Oliveira with art by Eleonora Carlini and Captain Marvel #2 written by Alyssa Wong with art by Jan Bazaldua. The covers are by artists Elena Casagrande and Natacha Bustos sees Captain Marvel, Monica Rambeau (Teyonah Parris), and Ms. Marvel (Iman Vellani) in action working together to use their powers in tandem. They're going to have to learn to work together too as, in the upcoming film, the trio's cosmic powers get entangled. As a result, every time they use their powers the heroes switch places. That's sure to cause some creative action set pieces throughout the film. These comic covers also give fans a great look at the cast's new super suits and even Goose's new pack of alien kittens get in on the action in Captain Marvel's variant cover.
The Cosmic Potential of 'The Marvels'
The first Captain Marvel may have gotten a mixed reception when it was released in 2019, but it was a billion dollar grosser for Marvel. Since then, the MCU has greatly expanded thanks to the addition of Disney+. Series like WandaVision and Ms. Marvel, which introduced modern day Monica and Ms. Marvel, are arguably the best in the MCU thus far.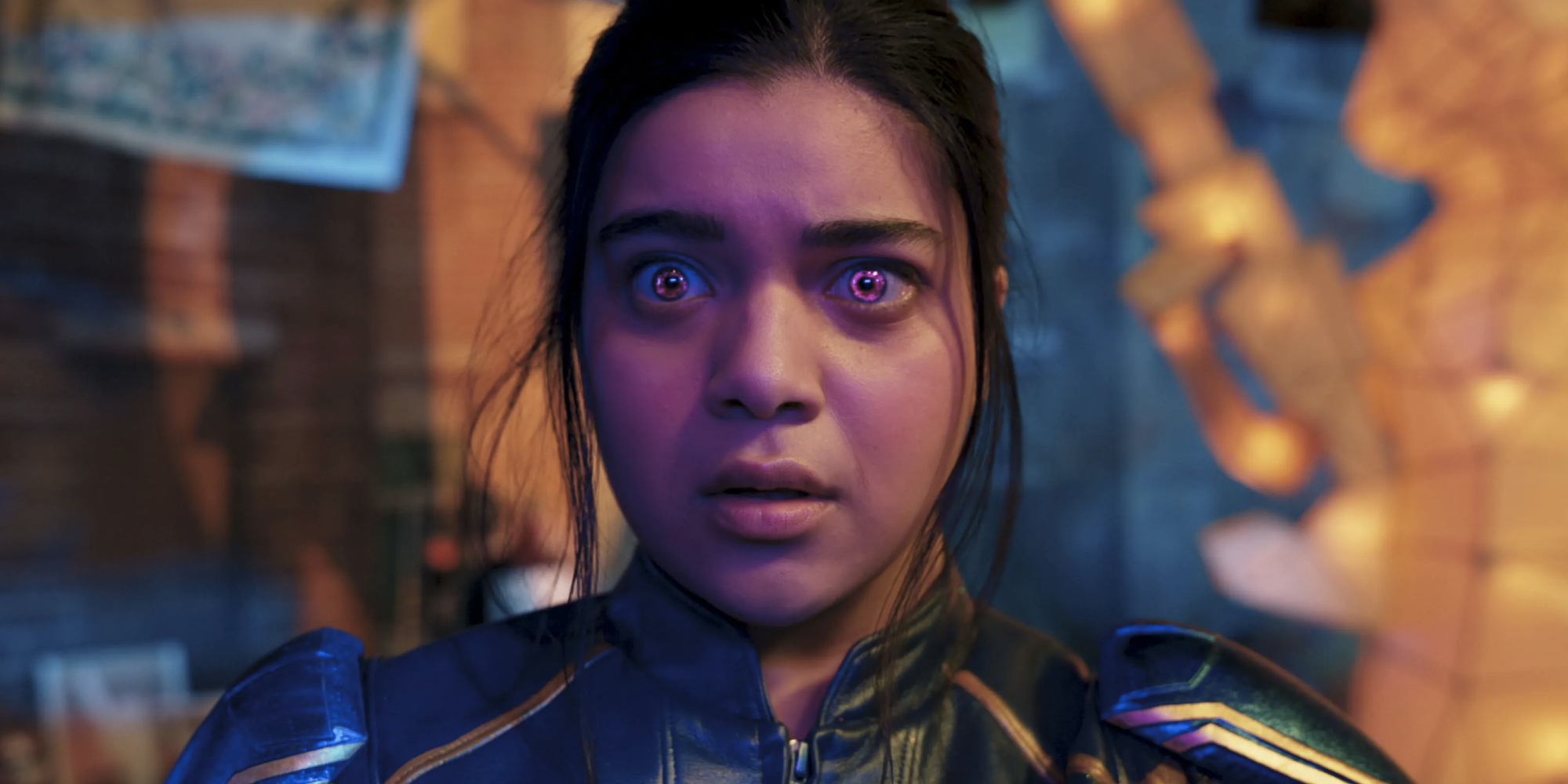 With each hero bringing their one a unique flavor from their previous film or show, it's going to be fun to see these heroes interact. Particularly Ms. Marvel and Captain Marvel as the former is the biggest Captain Marvel fan in the world. The best parts of her series was the character geeking out over the MCU. It also helps that Vellani's version of the comic hero is pitch perfect with an Energizer bunny-like energy level and an endless amount of charm to boot. It was just announced that Vellani was writing a Ms. Marvel comic of her own, so it's very fitting to see her in costume on the comic page.
When Does 'The Marvels' Release?
The Marvels blast into theaters on November 10, 2023. However, Captain Marvel: Assault on Eden will be on sale October 11, 2023, while Captain Marvel #2 will go on sale November 22, 2023. You can find more information on these new comics on Marvel's website. You can also preview The Marvels' variant covers below: