The Big Picture
The Marvels brings together Captain Marvel, Ms. Marvel, and Monica Rambeau to face a cosmic threat.
Marvel Studios has released a new teaser showcasing the trio's amazing coordination and powers as they face off against Dar-Benn.
The movie promises a fresh and fun take on the characters, with director Nia DaCosta describing it as "whacky and bright" and featuring unique worlds in the MCU.
Fans are counting down the days to The Marvels as the new superhero trio of Captain Marvel (Brie Larson), Kamala Khan (Iman Vellani), and Monic Rambeau (Teyonah Parris) come together to face a cosmic threat. The feature aims to give us a peak into Danvers' life after the events of her debut feature and Avengers: Endgame as well as introduce Ms. Marvel and a grown-up Rambeau to the big screen.
The Marvels will conclude the MCU's run for this year on the big screen and will push the storyline into the cosmic realm before we enter a new phase. To excite the audience, Marvel Studios has unveiled a new teaser showcasing some amazing coordination between the three leading heroes. The teaser introduces the trio stating they "just like us," until they are not! As we see the trio facing off Dar-Benn (Zawe Ashton) with amazing coordination as they switch places every time, they use their powers.
After introducing Monica Rambeau in WandaVision and Kamala Khan in her stand-alone show Ms. Marvel, The Marvels will see their powers entangled with that of Captain Marvel. The story will kick off after the events of Ms. Marvel as the trailers suggest and will see the trio searching for a way to break the spell and protecting every planet that the supervillain threatens to destroy.
What to Expect From 'The Marvels?'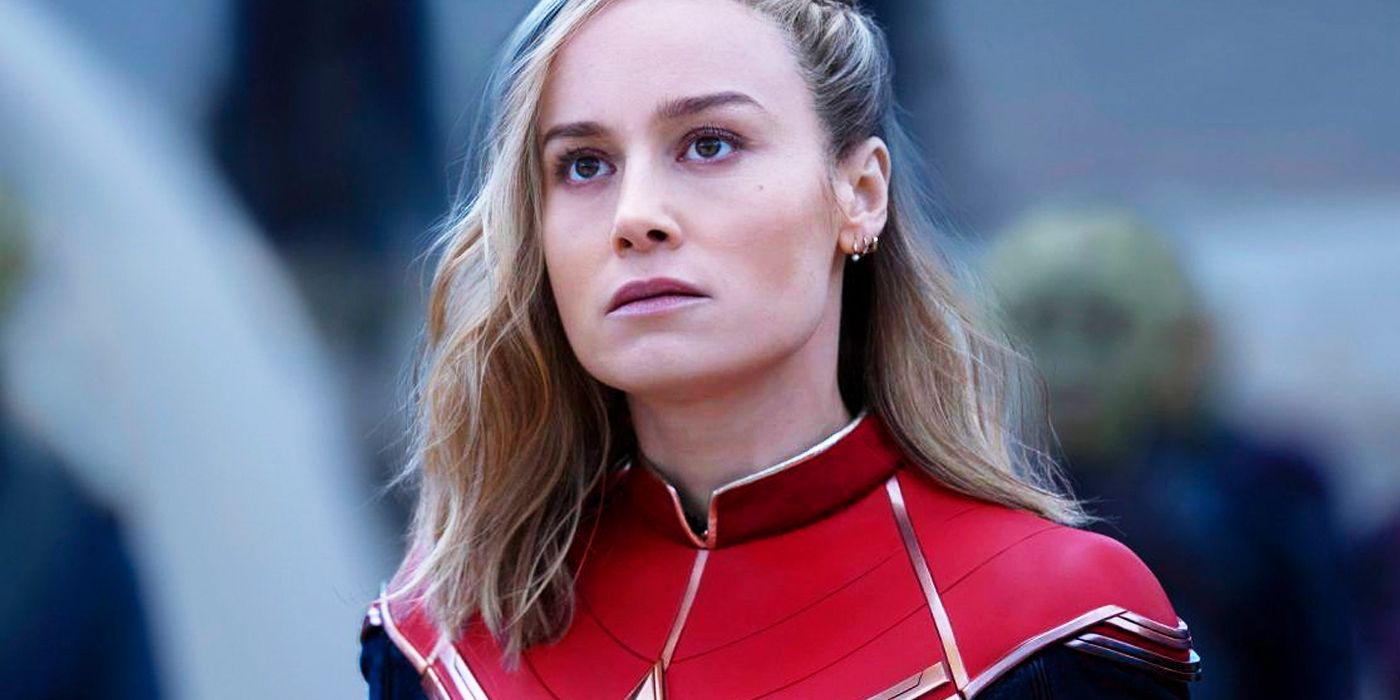 The movie promises a fresh, fun take on the characters, however, it remains to be seen how the story treats characters like Nicky Fury, who is coming right out of Secret Invasion as well as Monica Rambeau, who will be picking up the story after the events of WandaVision. The feature is directed by Nia DaCosta, who co-wrote the script with Megan McDonnell and Elissa Karasik. DaCosta previously described the feature as a "whacky and bright", teasing "the worlds we go to in this movie are worlds unlike others you've seen in the MCU."
The movie stars Samuel L. Jackson as Nick Fury, as well as Ms. Marvel's family from Disney+ series including Zenobia Shroff, Mohan Kapur, and Saagar Shaikh. Randall Park will make a return as Jimmy Woo while Daniel Ings will portray Ty-Rone, alongside Colin Stoneley playing Kree scientist Papp-Tonn and Park Seo-Joon as Prince Yan. Also starring are Jessica Zhou, Gary Lewis, Caroline Simonnet, Shamier Anderson, Abraham Popoola, and Ffion Jolly.
The Marvels arrives in theaters on November 10. You can check out the new teaser below: