The Big Picture
The Kill Room starring Uma Thurman, Joe Manganiello, and Samuel L. Jackson is a film that explores the collision of the mob and high art, with a hitman at the center.
Director Nicol Paone praised the joy and talent of working with Thurman and her daughter Maya Hawke, who steals the show despite not having a pivotal role.
Paone found satisfaction in directing Thurman, a powerful on-screen presence, to appear almost terrified of her own child, showcasing the incredible acting skills of both actresses.
The Kill Room, from filmmaker Nicol Paone, opened in theaters on September 29 and stars Uma Thurman, Joe Manganiello, and Samuel L. Jackson. The film tells the story of a hitman, his boss, and an art dealer whose money-laundering exploits accidentally turn the assassin into a cultural sensation as the worlds of the mob and high art collide. Paone's movie is notable in that it also marks the first time Thurman will share the screen with her daughter, Maya Hawke (Stranger Things).
Speaking to Collider's Emily Bernard to promote the movie, Paone enthused about the joy she had experienced in working with the mother-daughter pairing. Although Hawke doesn't have a pivotal role in the film, it's still enough for the talented and "fantastic" up-and-comer to steal the show. The characters are anything but lovey-dovey in the movie, going back and forth with each other. The structuring of their scenes together was something Paone relished, particularly in seeing Hawke go after her mother on screen in an entertaining way. Not only that, but Paone felt privileged to be the one in charge of directing the two on-screen together for the first time in both of their careers.
"The way I like to work is individually, having lots of discussions beforehand," said Paone. She continued saying:
"They're such incredible actresses, I want them to just feel free and comfortable to do their thing. And so there were a lot of discussions, but truthfully when they first got on set, we built varied performances in throughout the takes, but you can't create chemistry and they have it together and it was really fun to see them play. Maya was up for anything and I think it's the perfect relationship for them. It's not some precious 'mommy-daughter relationship.' It made me happy and it made me laugh, and it's their first role together."
Hawke and Thurman Are an Incredible and Powerful Duo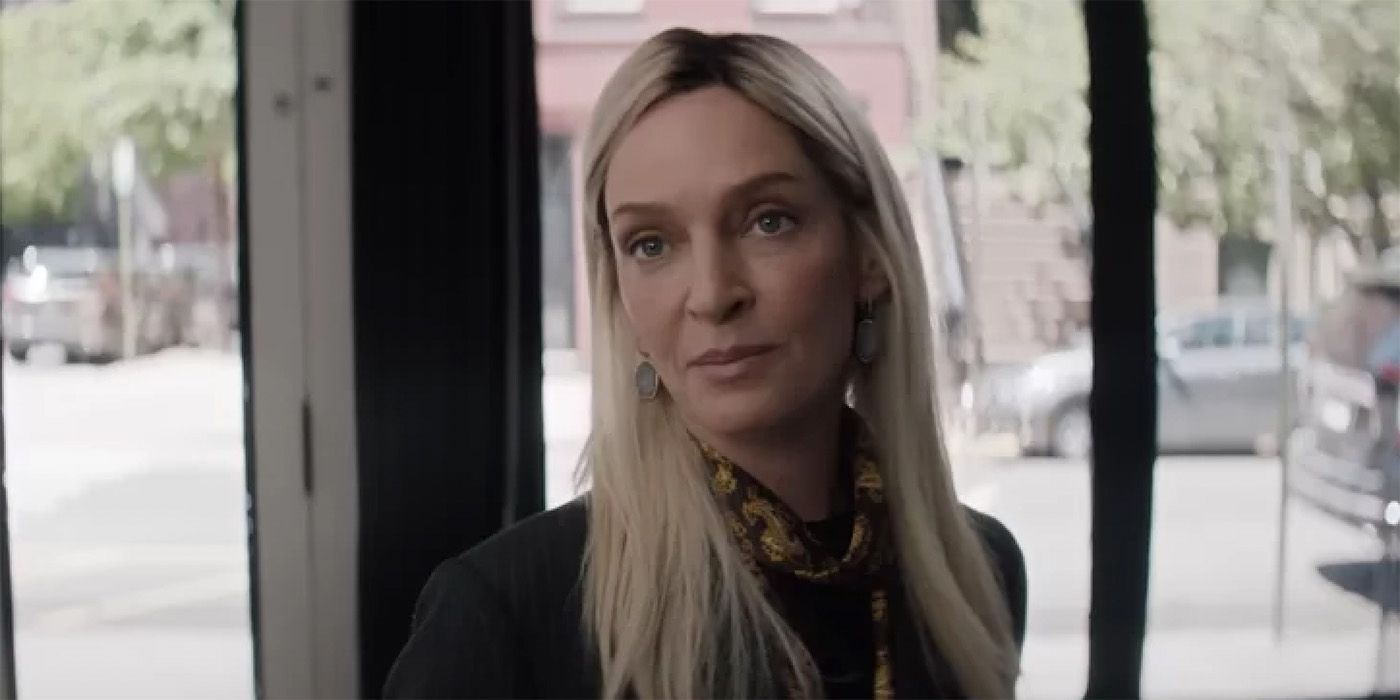 Another element of directing the two that Paone was tickled by was seeing an actress the caliber of Thurman, a powerful and strong on-screen presence and known for her captivating lead roles, having to appear almost terrified of her own child in a verbal bluster of an attack, which she was certain viewers of the movie would enjoy. She said:
"That's how incredible an actress Uma is and that's how powerful Maya is and it's fun to see. Oftentimes a lead doesn't want to seem less powerful than say, a guest star, and Uma had zero problem with that."
The Kill Room is playing in theaters nationwide. Don't miss the rest of Bernard's conversation with Paone, and stay tuned at Collider for further updates!