The Big Picture
The simplicity of John Wick's story, particularly his love for his dog, was key to the franchise's appeal and success.
The expansion of the John Wick universe allowed the audience to delve deeper into the world of The Continental and explore its origins.
The audience fell in love with John Wick's character and his journey from seeking vengeance to becoming an international figure, while still maintaining focus on The Continental.
Larnell Stovall, the stunt co-ordinator and action director who serves as part of the team behind the Peacock three-part event series, titled The Continental: From the World of John Wick spoke with Collider's Christina Radish about the enduring appeal and lasting legacy about the Keanu Reeves-fronted franchise, and he believes it comes down to a very simple truth.
Stovall was asked what it was about the Wick franchise that not only led to the establishment of a franchise, but now a whole universe, beginning with The Continental and which will follow with Ballerina, a spin-off film which will also feature Reeves alongside Ana de Armas, due for release next year. Stovall praised the series' creators for taking the lead in the series, from storyboarding to bringing the action to life and they received their rewards for doing so.
"I've gotta give props to my mentors, Chad Stahelski and David Leitch," says Stovall. "I remember when they were conceptualizing this and I saw the boards at the offices at 87eleven with the hospital, the dogs and the possible cars, when they were creating it. Looking at the passion and the time they put into it, you see the result. They kept the journey simple in the beginning, but then expanded his world."
The Puppy Avenger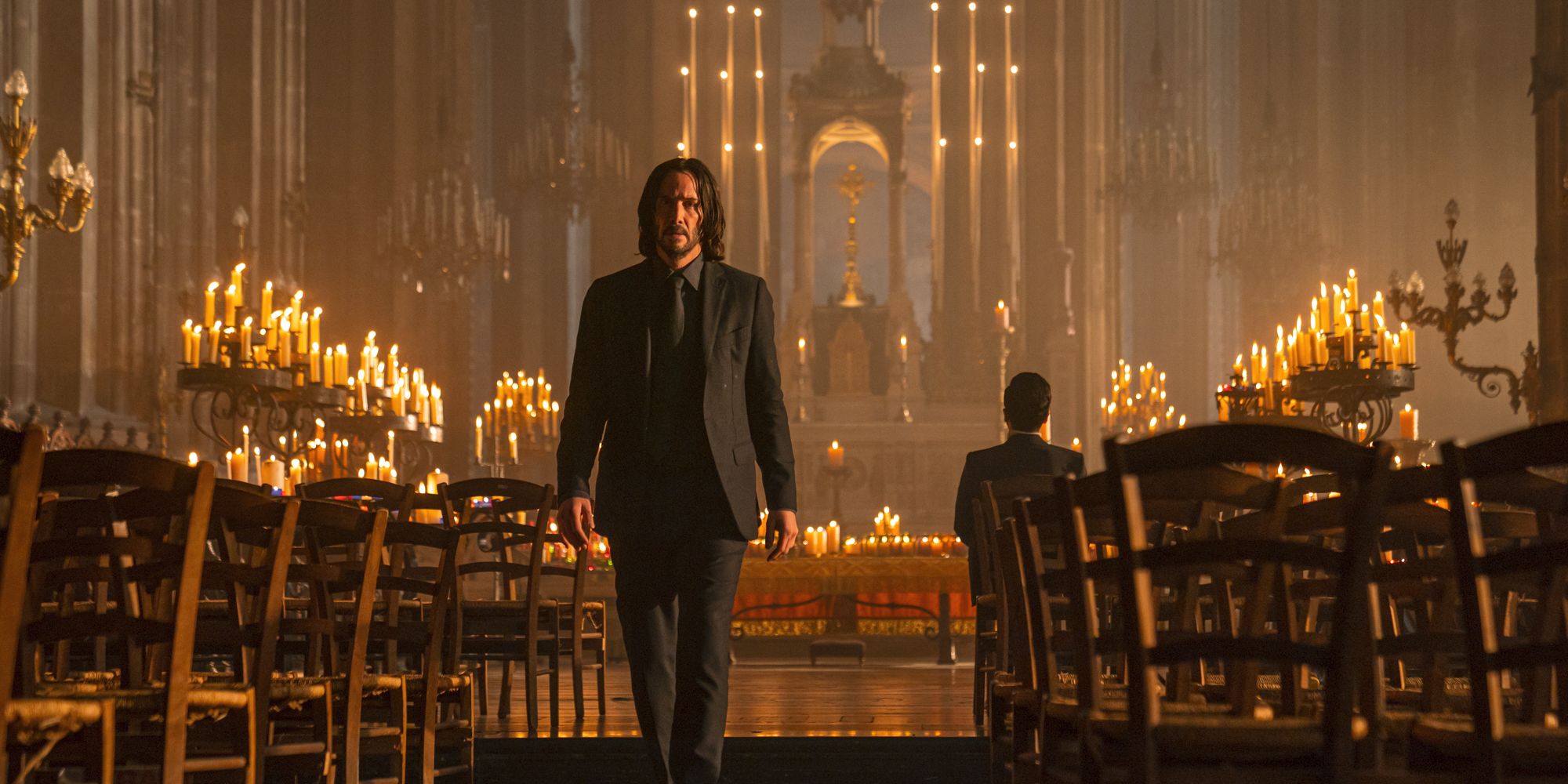 The simplicity was key, according to Stovall. The audience could relate to Wick because he wanted a quiet life with his grief and his dog, and both were taken from him. Anyone would support someone who had his puppy murdered in front of him, and that was the key. Sure, the expanded universe and the bone-crunching balletic violence came as a part of it, but you needed Daisy, that beautiful puppy taken from us far too soon, as the spark.
The audience fell in love with John Wick. They fell in love with the guy who was trying to lead a simple life and had to come back for vengeance. Once you touched that puppy, everything was on after that. I love how they drew you in, but then how things expanded. It went from something intimate to something global. Here we are, we went international, all over the world, with John Wick, but the central focus was The Continental. The audience wanted to see more about The Continental, how it started and who's behind it. I'm happy that we had a chance to go backwards and show you some of our prior events.
The Continental is streaming now on Peacock.