The Big Picture
The Hunger Games franchise, known for its female-led action and high-stakes games, is returning to theaters in October.
The original film received critical acclaim and launched Jennifer Lawrence to stardom, leading to a successful series of films that grossed over $2.97 billion worldwide.
Fans can revisit the beginning of the franchise with the re-release, and also get a sneak peek at the upcoming prequel, The Ballad of Songbirds and Snakes, after the screening.
If you've missed Katniss on the big screen, buckle up. The Hunger Games is returning to theatres this October to take you back to the Capitol. The franchise that began in 2008 enjoyed the best of fanfare and critical acclaims, along with features of the time like The Twilight Saga and Harry Potter movies, The Hunger Games is responsible for cementing Hollywood's love for IPs that continues to this day. While fans are waiting eagerly for The Hunger Games: The Ballad of Songbirds and Snakes, makers are making sure fans revisit or catch up with the movie that started it all.
The Hunger Games led by Jennifer Lawrance as Katniss Everdeen also celebrated a female action-led franchise and portrays the central conflict of the high-stakes games and its stakeholders. The makers are tickling fans' nostalgic bones with the rerelease to make sure they remember the beginning of the downfall of Coriolanus Snow, who is at the center of the upcoming The Ballad of Songbirds and Snakes. Fans will also catch an exclusive look at the upcoming prequel after the screening.
The Legacy of 'The Hunger Games' Franchise
Helmed by Gary Ross the original feature was well received by fans and the critics and catapulted Lawrence to stardom. The screenplay written by Ross along with Suzanne Collins and Billy Ray chronicles the Hunger Games of the Capitol of Panem, wherein 12 districts are forced to give a girl and a boy as tributes to play the high-stake games where the youths fight to the death until the last man remains standing. After the success of the first film, it was followed by The Hunger Games: Catching Fire in 2013 which was followed by The Hunger Games: Mockingjay – Part 1 and Part 2. The franchise was a massive hit having collectively grossed over US$2.97 billion worldwide. With the upcoming prequel The Ballad of Songbirds and Snakes, the makers hope the reignite the same magic with the fandom.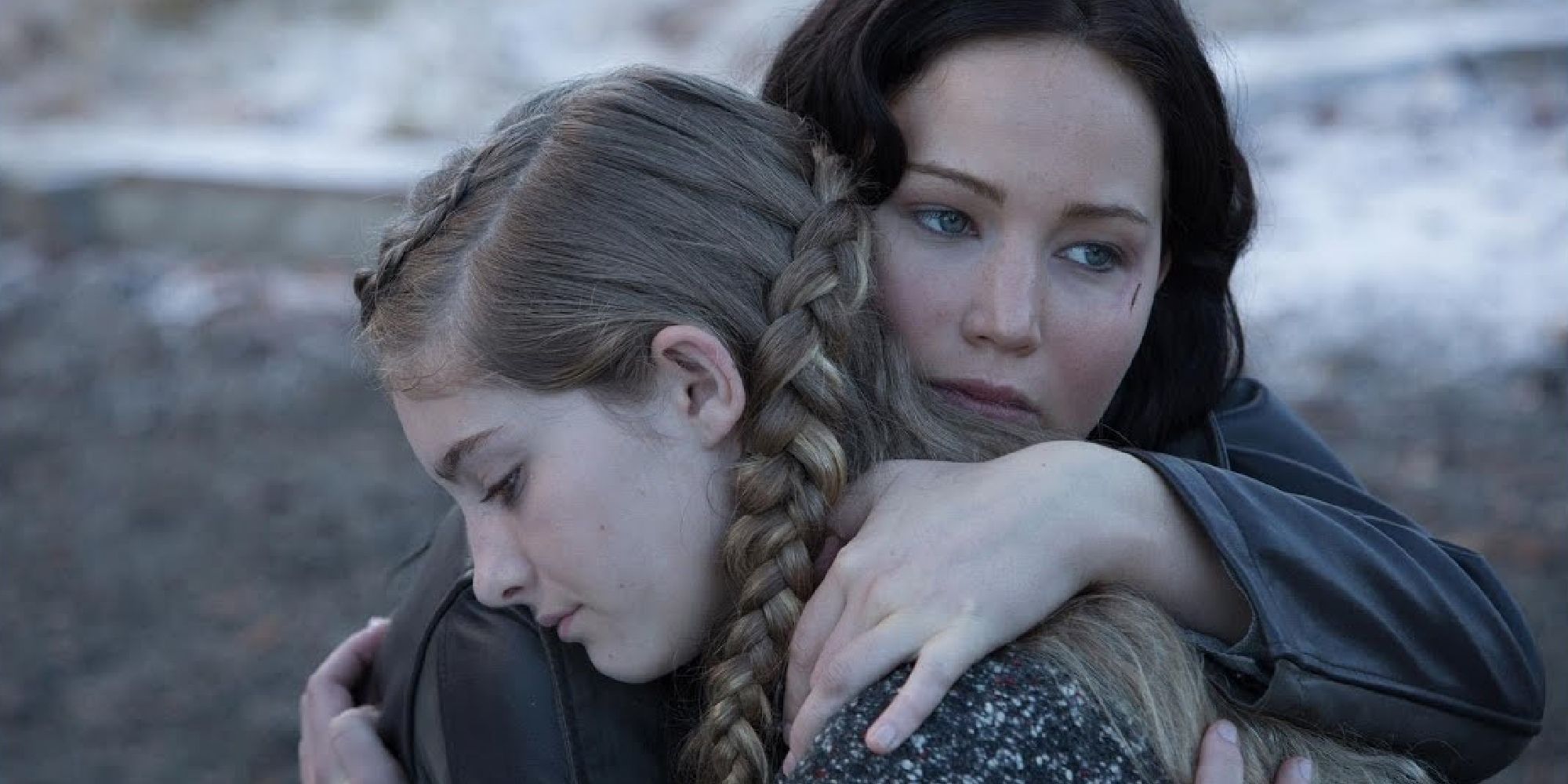 The franchise cast Lawrence as Katniss, Josh Hutcherson as Peeta, Liam Hemsworth as Gale Hawthorne, Woody Harrelson as Haymitch Abernathy, Elizabeth Banks as Effie Trinket, Lenny Kravitz as Cinna, Stanley Tucci as Caesar Flickerman, Donald Sutherland as President Coriolanus Snow, Wes Bentley as Seneca Crane and Toby Jones as Claudius Templesmith. Further rounding off the cast are Alexander Ludwig, Isabelle Fuhrman, Amandla Stenberg, Jacqueline Emerson, Jack Quaid, Leven Rambin, Dayo Okeniyi, Willow Shields, Paula Malcomson and many more.
The Hunger Games will return to theaters for two days on October 15 and 18. You can check out the announcement below: